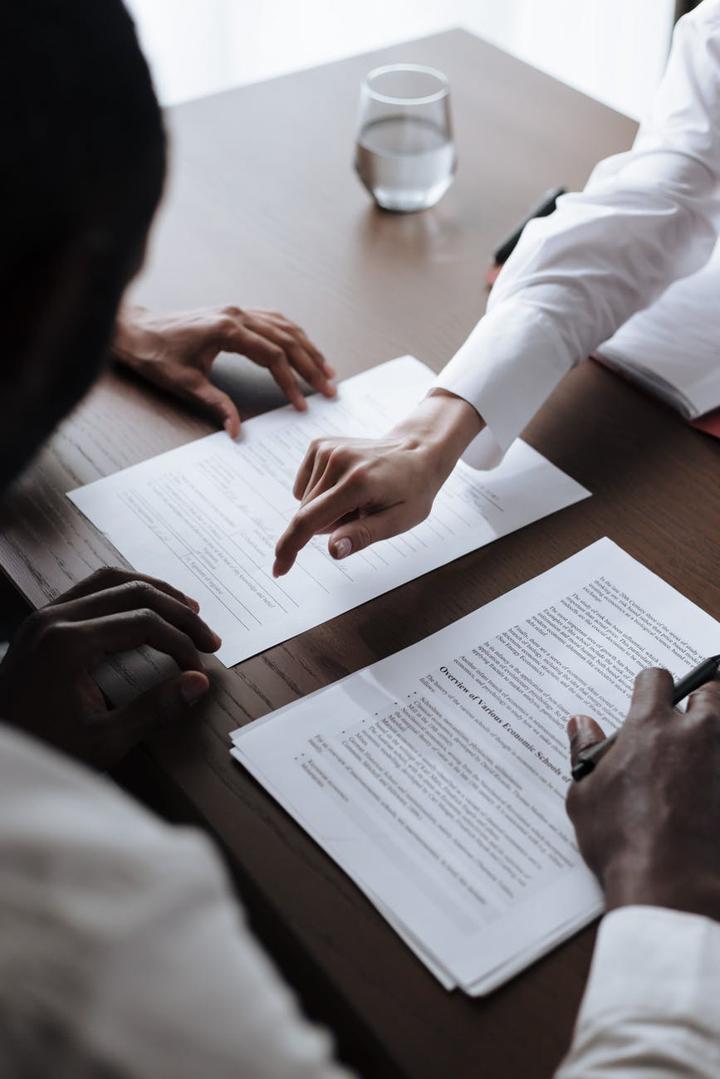 Photo credits: Pexels
Key Takeaways
Zoho Sign and signNow provide effective and useful features at very reasonable and affordable prices.

Both products rank evenly in terms of services provided.
Zoho Sign and signNow
Zoho Sign is a cloud-based digital signature solution startups can use to get their paperwork signed online with legally valid signatures. Users can get documents signed on the go, so they are not bogged down by paperwork. Zoho Sign offers solutions for businesses of all sizes including features such as bulk sending, custom branding, and signer authentication.
signNow is a scalable e-signature solution for managing your startup digitally. By using signNow, startups can automate their ops by signing documents or sending them for signing, managing agreements and contracts, and accepting payments, along with a host of other features such as custom branding and flexible document editing tools.
Zoho Sign vs. signNow
Pricing
Zoho Sign
The General Plan has four pricing tiers:
Free

Standard: $8.69 per user per month, billed annually

Professional: $13.37 per user per month, billed annually

Enterprise: $17.38 per user per month, billed annually
The API plan does not have a separate subscription fee, but to access Zoho Sign's REST API, users have to purchase Zoho Sign Credits.
signNow
Four plans are available at different prices:
Business: $8 per user per month, billed annually

Business Premium: $15 per user per month, billed annually

Enterprise: $30 per user per month, billed annually

airSlate Business Cloud: $50 per user per month (minimum 5 users), billed annually
Conclusion: While both platforms stand out for having reasonable prices, their pricing tiers vary based on the features they provide. Zoho Sign offers a free trial of 14 days for access to its Enterprise Plan for up to 10 users and up to 50 signed documents. signNow offers a free trial for 7 days with access to all its paid features. signNow does not have a free plan as Zoho Sign does. The free plan with Zoho Sign is very attractive because of its useful features such as reminders and notifications, signer authentication via email, audit trail followed by a certificate of completion, basic integrations with Zoho Apps, CRM, and Desk, Inventory. It can also import from and export to cloud storage apps such as Box, Dropbox, Google Drive, Zoho Docs, and Zoho Workdrive.
The basic paid plan with signNow is the Business Plan priced at $8 per user per month, while the basic paid plan with Zoho Sign is the Standard Plan priced at $8.69 per user per month. Both Zoho Sign and signNow are evenly ranked in the comparison of their basic paid plans. The Business Plan with signNow offers unlimited templates, advanced threat protection, basic fields, a mobile app, and up to 10 users. The Standard Plan with Zoho Sign offers 25 documents per user per month, approver action, signer authentication code via SMS, priority technical support over the web, phone, and email, and advanced integrations with Zoho apps and basic integrations with third-party apps such as Outlook, Gmail, Microsoft 365, and Google Workspace, Microsoft Teams, Zapier, and Integromat.
For the slightly higher price for its basic paid plan, Zoho Sign offers more features than signNow at the equivalent pricing tier. signNow offers bulk sending with its Business Premium Plan that is priced at $15, but Zoho Sign offers bulk sending with its Enterprise Plan which is priced at $17.38. The Enterprise Plan with signNow is priced at $30 and offers features such as conditional documents and fields, calculated fields, signer attachments, and requests for payments. Zoho Sign offers signer attachments, rebranding, integration with Zoho Forms, template sharing, and reports with its Professional Plan that costs only $13.37 per user per month.
The Enterprise Plan with Zoho Sign is its highest pricing tier and offers features such as automated credits, document sharing, automatic backup to the cloud, in-person signing, QES, signing via third-party DSC providers, document timestamping, blockchain timestamping, API, and advanced integrations with third-party apps like Zapier. The airSlate Business Cloud is the highest pricing tier for signNow with access to features such as business process automation, powerful PDF editor, Enterprise-grade e-signature, U.S. legal forms library, HIPAA compliance, SSO, CRM/ERP integration, phone support as well as personal integration support. To conclude, Zoho Sign ranks higher in terms of pricing, whereas signNow is known for its reasonable prices and its highest pricing tier offers much more advanced features than Zoho Sign. Zoho Sign has very low pricing and offers many advanced features that signNow does not.
Integration
Zoho Sign: Zoho Apps (Zoho CRM, Zoho Desk, Zoho Mail, Zoho People, Zoho Invoice, Zoho Books, Zoho Recruit, Zoho Forms, and others), Microsoft Apps (Office 365, Microsoft Teams, Outlook, and OneDrive), Google Apps (G Suite, Gmail, and Google Drive), and other apps such as Zapier, Dropbox, Box, Formstack Documents and Integromat.
signNow: Microsoft Teams, Microsoft 365, Microsoft Dynamics 365, Salesforce, NetSuite, Egnyte, AWS, Oracle, Google Workspace, Google Drive, Procore, Box, Dropbox, Plumsail Documents, Workplace, Word, Zapier, PaperWise, WebMerge, Jitterbit, 1Password, Android, eSignPay, ServiceNow, Grooper, Gmail, Autodesk BIM 360, SharePoint, Salesforce CPQ, Braintree, Chargify, Activecampaign, Optix, MailChimp, Google Sheets, Magento, Highrise, Pipedrive, Zoho CRM, Slack, Google Docs, Xero, HubSpot, WordPress, Help Scout, Agiloft, Agilewords, Amelio, Amitree, Anaplan, API Nation, AventX, and Concord.
Conclusion: Both platforms offer several useful integrations, but Zoho Sign offers direct integration with Zoho Apps, whereas signNow users can get access to Zoho CRM via Zapier, though no code is required.
Features
Zoho Sign
Zoho features:
Efficient e-signatures that are legal and secure, regardless of location

Automation of the entire business process

Scalable features that meet the requirements for businesses of all sizes

Provision to add a custom logo

Customization of your email's subject, message, header, and button colors

Flexibility to create documents on demand, or self-service documents via Sign Forms, which also collects feedback from clients

In-person signing for paperless signatures

Bulk sending of one document to several people

Provision to CSV files

Keeping track of who has signed the document and who has not

Complete accessibility on the mobile app

Provision to scan documents using the mobile app

Blockchain-based timestamping

Robust and scalable API

Legally binding signatures with the Zoho Sign API
signNow
The various features offered by signNow are as follows:
Support in 24 languages

Authenticate a signer's identity through a phone call

Dual-factor authentication

Creation of a unique Document ID for each document

Password protection

signNow PKI Technology 

Remote document signature

Provision to add checkbox fields, calculated fields, text fields, and edit and sign fields to the document

Customized signing provisions to add signers, add multiple signers and roles, delete roles, and view recent signers

Create templates that can be shared with team members for greater collaboration

Provision to add a team admin

A centralized account of the multiple teams working in your startup through the organizational dashboard

Editing tools such as PDF document editor, annotations to a PDF, and adding signature fields to a PDF

Creating a Super Admin position that enables you to have complete access to documents and users within your startup

Add your custom logo to your profile to make your documents recognizable

Kiosk mode to get documents signed in-person on Android

Wet ink signature

Signing documents offline

Data validation

Exporting data to any apps of your choice that support a PDF format

Provision to search documents from your startup by text, email, or document name

A quick search of documents from your iOS home screen.
Conclusion: Both platforms offer similar features, but Zoho also provides blockchain-based timestamping. signNow offers various features with its airSlate Business Cloud such as a U.S. legal forms library and single sign-on. signNow, with its slightly higher prices when compared to Zoho Sign, offers extensions of mostly all basic features with all its plans.
Reviews
Zoho Sign: Zoho Sign has a review of 4.3 stars out of 5 as per Gartner users. It has positive reviews for being an efficient solution for digital signatures with automation of business ops, and efficient contract management because of powerful integrations, easy-to-use user interface, and customization features. G2 reviewers have mostly the same positive responses. If there is anything that users desire from Zoho Sign, is a more streamlined process for sorting through the multiple entries in the activity history section.
signNow: signNow has a Gartner rating of 4.4 stars out of 5. Most Gartner reviews praise signNow for its easy onboarding process, automated and efficient management of all paperwork, easy-to-use interface, flexible pricing, editing tools, and compatibility on all devices. G2 reviewers also have similar positive responses for signNow. Users would like to see a feature that follows up on who has tried to access the document; not just an email saying that there has been an attempt to access the document.
Conclusion: Zoho Sign has 38 reviews on Gartner, whereas signNow has 117. Zoho Sign reviews and signNow reviews reflect similar user satisfaction, and users of both platforms did not report any major features missing with either platform.
Security
Zoho Sign
Several layers of security are available:
AES 256-bit encryption for data at rest

Data transmission through a secure SSL/TLS connection

Generation of a cryptographic flash for all documents converted into PDFs

Redirection of users to the Zoho Accounts Login Page

Multi-factor authentication

The first layer of authentication is the Zoho Accounts Login, the second is ensured through one of the following: Zoho OneAuth, Mobile-based OTP, Time-based OTP, Yubikey

Regular penetration testing

The overall design of Zoho Sign is compliant with OWASP ( Open Web Application Security Project) standards

SOC 2 Type II, US-EU, and US-Swiss Safe Harbor Frameworks and certified by TRUSTe, CSA, ISO/IEC 27001, ISO/IEC 27017, ISO/IEC 27701, and ISO 9001 certification
signNow: GDPR, 21 CFR Part 11, CCPA, HIPAA, ESIGN and UETA compliance, PCI DSS and SOC 2 Type II certification, along with data encryption with a 256-bit encryption algorithm for data at rest and transfer, and two-factor signer authentication. Users have access to several authentication methods to ensure the security of their documents, such as dual-factor authentication and authentication via phone.
Conclusion: Zoho Sign has a slight edge in terms of security because even Zoho employees cannot access user data in plain text. signNow stands out because of its several authentication options and its provision to provide advanced threat protection, regardless of the plan chosen.
Why Zoho Sign?
Zoho Sign benefits:
Unused credits are never wasted as they are carried over to the next month

Automated backup of signed copies to cloud apps of your choice

Support for several popular file formats such as PDF, jpeg, and many more

Provision to add text tags to your documents, with corresponding fields automatically added 

Remote collaboration

Real-time comments so there is no inconsistency in following up with different people

Provision to recall a document in case there is an error

Signatures can be drawn, typed, or uploaded to the documents, and the preferred choice can be saved for automatic use next time

Android and iOS compatibility

Collection of in-person signatures

Signers have the option to sign in their native language
Why signNow?
signNow benefits:
Efficient storage of important documents that need to be shared across several startups

Ongoing status of tasks as signNow shows documents that are complete versus incomplete

Flexible and reasonable prices

Ease of use even for those who are not tech-savvy

Efficient digitally business management, particularly during the pandemic

Create a custom contract for different people

Seamless collection of important signatures without having to constantly send faxes and follow up

Easy to use for clients as well

A simple process of adding fields for recipients

Powerful integrations
Bottom line
Both Zoho Sign and signNow stand out for their reasonable prices and flexible pricing tiers. Users have the option to choose on the basis of features they need. Zoho Sign offers some features that signNow does not, and vice-versa. The airSlate Business Cloud by signNow provides features that can be used by startups with advanced needs. Both products offer unique features within their plan tiers.
Learn more with us
Access our Knowledge Base for Startups.
We can help!
At AbstractOps, we help early-stage founders streamline and automate regulatory and legal ops, HR, and finance so you can focus on what matters most — your business.
We can help you decide whether to use Zoho Sign or signNow for your startup! Learn more.
Like our content?
Subscribe to our blog to stay updated on new posts. Our blog covers advice, inspiration, and practical guides for early-stage founders to navigate through their startup journeys.   
Note: Our content is for general information purposes only. AbstractOps does not provide legal, accounting, or certified expert advice. Consult a lawyer, CPA, or other professional for such services.
---