By Matthew Ryan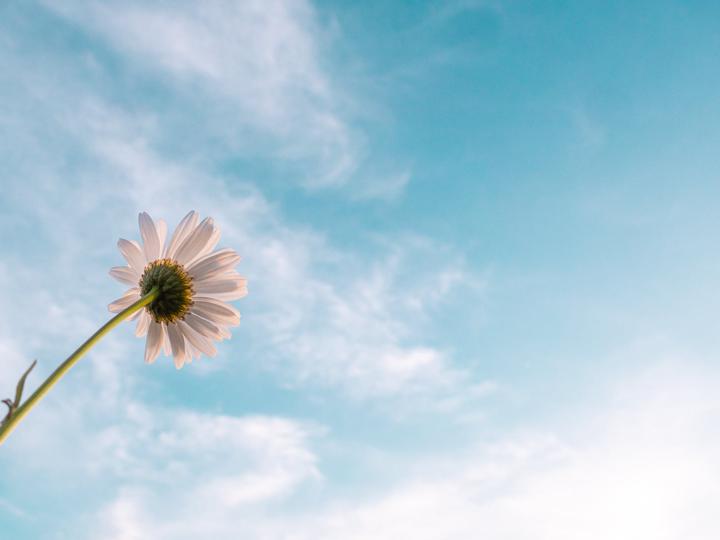 Source: Pexels
Here at AbstractOps, we take our social responsibilities seriously. Since our earliest days, we have aimed to build our company in a way that is transparent, diverse, and environmentally conscious.
The values we hold ourselves accountable to - Fairness, Trust, and Experimentation -demand that we are proactive in our efforts around Corporate Social Responsibility (CSR). Taking care of people and planet are not just nice-to-haves for us. They are core to our company's DNA.
This article will be the first in an ongoing series about Corporate Social Responsibility at AbstractOps. Stay tuned as we build out our CSR portfolio, describing the ways we make decisions, act on our plans, and iterate and grow our impact in this space. Our intention is that you can learn from our journey as you implement your own CSR plans.
What is Corporate Social Responsibility?
Corporate Social Responsibility is a broad field of initiatives that can be implemented by companies of any industry, mission, or structure. Generally, it's about a company having a positive impact on people, the environment, and society.
Some companies build their business around a tenet of social responsibility (for example, donating a pair of shoes for every one sold). Others companies develop a CSR strategy as a way to support and enhance their mission and vision, like at AbstractOps. Our values are embedded in our product and services - we want to give every startup the operational tools they need to succeed - but we want to do more. Our role in supporting Fairness, Trust, and Experimentation doesn't end where our services stop. We'd argue that's just the beginning.
Broad examples of CSR topic ares:
Reducing environmental impact of daily business operations

Supporting Diversity, Equity, and Inclusion

Enhancing health and wellness of people
We're a young startup - why do we care about CSR right now?
Besides aligning with our values, there are strong reasons for AbstractOps to have a CSR strategy:
Moral Reasons
Companies can have an outsized impact on the (broadly-defined) environment they participate in, and so have a duty to be responsible and positive contributors.
Business Reasons
How CSR aligns with AbstractOps' values
CSR is relevant to AbstractOps because it represents an obvious and important channel by which we can further share our values of Trust, Fairness, and Experimentation:
Being responsible stewards of the planet we all inhabit (

Fairness

)

Giving everyone a chance to thrive and succeed (

Fairness, Trust

)

Trying out a variety of strategies to make the biggest positive impact on the environment and society. (

Experimentation, Trust

)
We've done some CSR work already
(even if we weren't calling it that explicitly)
Some of our work clearly falls in the CSR bucket already, even if we haven't called it that yet. Some examples of work we've done to date:
Environmentally Conscious

. We are a remote-first SaaS company. No physical infrastructure to maintain and power, no supply chains, no commuting.

Diverse Team

. We are proud to have a broadly diverse team in terms of race/ethnicity, gender, and personal/professional background.

Fair Hiring

. We give everyone a fair shot to describe how they could succeed at AbstractOps. Our job applications are longer and more detailed, but it gives us a better picture of the person vs just judging off of a resume.
This is an important point. Part of your CSR strategy can come from formalizing and building out some of the work you've already been doing!
So, how did we start building our CSR strategy?
We spoke to our team. We set up an ideas board and asked for team members to share their their suggestions for CSR projects. The response was enthusiastic, and we had several great ideas within hours of posting the board!
Each idea requires:
Brief explanation of how it could work. A full plan is not necessary, but we also ask for more than just a one-liner.

A statement about how the idea aligns with one or more of our core values.
Our overall strategy can be best described as build-as-we-go. We are a growing startup with new ideas, new team members, and new lines of thought sprouting constantly. It didn't make sense for us to make a stagnant, comprehensive strategy that we revisit at some annual meeting. Instead, we are taking the approach of building a CSR portfolio, project by project, and being open to constant evolution. As long as the work links directly to our core values and each individual project can demonstrate a positive outcome, we're for it.
Why did we ask for the entire company's input?
We thrive on transparency. Making CSR decisions in an executive bubble is counterintuitive in our minds.

Building out a CSR strategy is no small feat. We wanted ideas on how to do it from our entire talented team, and we also wanted to give people ownership. The key to our success is engaging our company's people in what we're doing.

CSR is broad, so we needed a way to tailor our approach. What better way to create a specific and meaningful strategy than asking your team members what they are passionate about?
What's next?
Our first project! Stay tuned.
Like our content?
Subscribe to our blog to stay updated on new posts. Our blog covers advice, inspiration, and practical guides for early-stage founders to navigate through their start-up journeys. 
Note: Our content is for general information purposes only. AbstractOps does not provide legal, accounting, or certified expert advice. Consult a lawyer, CPA, or other professional for such services.