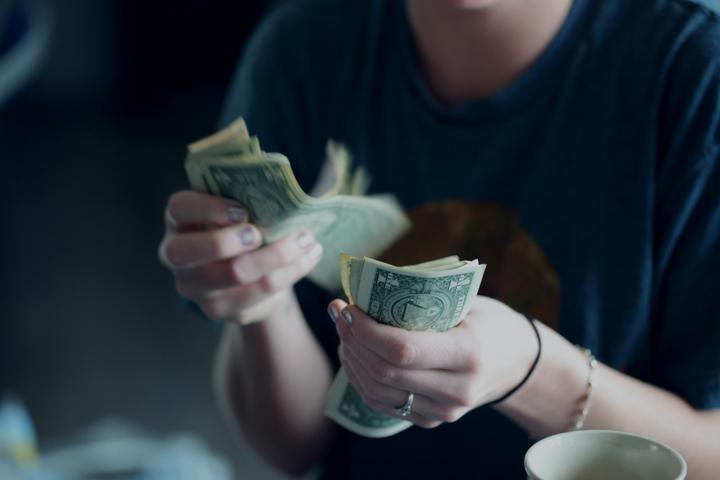 Image credit: Unsplash
When starting out on your startup journey, looking for the right bank can be quite difficult especially if you are new to the business world. Are you planning to run a successful startup but don't know how to choose the bank that would aid you in your financing goals? If yes, continue reading this guide as it discusses what your startup should be looking for when searching for a bank. 
A common mistake is that many entrepreneurs tend to procrastinate when looking for a reliable and supportive bank. This is not a wise strategy as it only leads to delays and complications for your startup. Instead, it would be better if you were proactive and searched for a bank from the beginning.
Whether the needs of your business are complex or simple, selecting a bank that suits your organization's needs is critical. Also, when you are making the final decision, it is critical to consider the current needs of your business along with your aspirations for the future. This is particularly true if you plan to apply for loans in the future.
Since smaller community banks are the ones that provide most small business loans these days, start fostering a good relationship with your local bank, making sure you earn their trust and goodwill.
However, this is only a small part of the process. Before you make any big decisions, keep in mind that every bank is different. Following these guidelines will give you a good idea of how to determine whether a certain bank would be a good fit for your startup.
What do you need out of a bank?
Before you start looking for a bank, think about why you need one, to begin with. Do you want specialized services like small business loans or investment help? There are plenty of local banks that will show up in your online search that specialize in small business working capital or equipment loans.
At the onset of establishing your startup, you may feel that your only banking need is a checking account for managing client payments and handling checks. That is not necessarily the case. Your startup could have many more financial needs down the road, such as a line of credit, and being prepared for it beforehand could save you from a lot of trouble.
Or, you may want to expand after a few years and need a loan for it. Finding a financial institution that would accommodate you should be high on your priority list.
It would also help if you considered the amount of cash flow that will move in and out of your account. Before deciding on a bank, ask yourself, "is my startup even a startup yet?" You will need to choose a business name and register it with your state when opening a bank account for your startup.
Some banks tend to offer incentives for depositing a specified minimum amount. Others, however, offer their services to help you maximize your startup's profits. That's why it's a good idea to add a financial advisor or investment manager to your team if you can afford to do so. If you are unable to do so right away, then look for a bank that offers these services to its customers for free or a nominal fee.
How to choose a bank that works for you?
Once you determine what you want out of a bank, start comparing what your area's banks are offering to see what would benefit your startup the most. As mentioned earlier, it would be best to look for banks that align with your startup's particular needs. You can even call banks and ask them to provide particular information such as interest rates, fee structures, added services, etc.
If you are interested in a bank, then schedule a meeting with an account representative to discuss things further. Make sure that you create a list of important questions and review the information they provide you to prevent misunderstandings. In case, if your startup only requires straightforward account services, consider taking a look at online banks as they may be the best option based on the scale of your operations. 
However, if things like face-to-face interaction, easy access to deposits and cash, and location are essential for you, choosing a local bank that offers a vast ATM network would be the way to go. Whatever the case, make sure you have realistic expectations regarding your interactions with the bank. For instance, some people find the process of providing banks with numerous ATM receipts to be a massive chore and end up regretting their decision.
As you get closer to choosing a bank for your startup, pay attention to any required fees. Most new entrepreneurs may not know this, but the fee structure banks have for businesses can be massively different and higher compared to personal checking accounts. Some financial institutions even charge startups for online banking, although they don't have these charges for individuals.
Remember, a potential customer has every right to look for what they exactly need. So, if you are looking for free online banking, ensure that you make this clear to the bank manager. You may also be planning to pay for other services, but would like to meet with a representative to discuss your options before making a decision. If that is the case, make it clear upfront. Any reputable bank with halfway decent customer service should be happy to accommodate you.
Check out our evaluation of the best banks for startups.
Is lending important to you?
No matter how successful your startup is, there may come a time when you need a loan to make sure your business keeps going strong or grow to the next level. While finding a bank that can lend startups a hefty sum of money can be difficult, there are still plenty of banks that have faith in small business entrepreneurs.
Small banks have seen a lot of momentum lately, mainly due to the post-credit crisis economy. According to some reports, there is a good chance that small banks will issue loans to community-based businesses. Sure, mid-sized and small banks only control around twenty percent of overall bank assets, but their role in small business lending is surprisingly high (around fifty-four percent).
The local banks located in Main Street may also show some interest in lending you money to get your startup up and running. So, if you are searching for a reliable lender, establishing a relationship with your local small bank could prove to be a mutually beneficial relationship. However, only relying on your downtown bank won't be a good idea, so you should consider conducting a thorough search when looking for financial institutions.
Don't Forget to Re-evaluate
If you think you have found a bank that's suitable for your startup, don't stop your search right away. In fact, it would be a good idea to keep looking periodically for better alternatives. Re-evaluating your startup's financial needs is only natural, especially when your bank decides to change its services (it could be an increase in the loan interest rate or a finance charge).
Experts suggest looking for alternatives even if your current bank is providing consistent and satisfactory services. As previously mentioned, your business may have different needs a few years from now. It may even morph into a mid-sized or large company. As an entrepreneur, you must keep your bank updated about your startup's changing needs. This is precisely why you should choose a financial institution that cares about your company's long- and short-term success.
On the other hand, if you prefer some services provided by your bank but require something extra, getting multiple bank accounts would be a good option. Before you sign up with multiple business accounts, ensure you have excellent accounting systems in place to avoid complications. Think about getting a part-time or full-time CFO to take care of your startup's financially complex tasks.
If you have an online startup, consider choosing separate merchant accounts for managing your business. Before choosing a merchant account, however, remember that they come with various fees for processing, transactions, monthly usage, etc.
Tips for Choosing the Right Business Bank
While conducting your search for an online bank, the following considerations will be helpful for narrowing things down and helping you find a bank that suits your startup's needs.
What do You Want Out of the Bank?
Prior to researching your options, think about what you want from your business bank. Consider your business goals and see which bank can help you achieve them. Would it be able to support your startup when it grows? Create a list of your organization's goals, along with the banking products you will need for achieving them.
Here is a list of essential services your startup could greatly benefit from:
Small business loans

Certified checks

Wire transfers

Lines of credit

ACH payments

Debit cards

Online bill-pay options

Accounts with attractive interest rates

Business savings accounts

Employee checking accounts or credit/debit cards

Business checking accounts
Location is Important
While most banking services operate online, sometimes you may need to talk to a bank representative or teller about conducting services such as sending certified checks issued by the bank. In situations like these, you may need a bank close to where your startup is located.
Consider Your Digital Options
There is a good chance that services like digital bill payments and mobile deposits are at the top of your wish list. If that is indeed the case, make sure that you carefully evaluate the app-based and online tools prior to signing up. It would also help if you read the product reviews and ask bank representatives to provide further information.
Customer Service Matters
Things like lost debit cards, faulty service, or running out of checks can be quite troublesome for startups. When looking for a bank, try finding out about its customer service and how responsive the team is. 
The Size of the Bank Makes a Big Difference
Local smaller banks provide personalized attention that you may not receive at larger corporations. Bigger banks, however, offer a massive array of services along with seamless access. Consider these differences before making your final decisions to avoid inconveniences.
Check the Fees
Financial institutions generally charge fees for various milestones and services, which include inactivity charges, service fees, overdraft fees, wire transfers, etc. You would be surprised to see how quickly these charges add up. You may want to consider a different financial institution if a certain service at your current bank is too costly or you are struggling to maintain a minimum balance.
Personal and Business Banks Don't Have to Be the Same
Using your personal bank for your startup is natural, but it is better to evaluate every banking service for its unique merits rather than going by your opinions on a similar service. 
Final Thoughts
The right bank can benefit your startup in more ways than one. Not only will it lend you capital when you most need it, but it will also do its best to ensure your business keeps growing. While there are plenty of other considerations when choosing a bank, the information provided in this guide will be a good starting point towards making the right choice for your startup.
Learn more with us
Access more guides in our Knowledge Base for Startups.
We can help!
At AbstractOps, we help early-stage founders streamline and automate regulatory and legal ops, HR, and finance so you can focus on what matters most.
If you're looking for help in choosing the right bank for your startup, get in touch with us.
Like our content?
Subscribe to our blog to stay updated on new posts. Our blog covers advice, inspiration, and practical guides for founders of early stage startups.
Note: Our content is for general information purposes only. AbstractOps does not provide legal, accounting, or certified expert advice. Consult a lawyer, CPA, or other professional for such services.