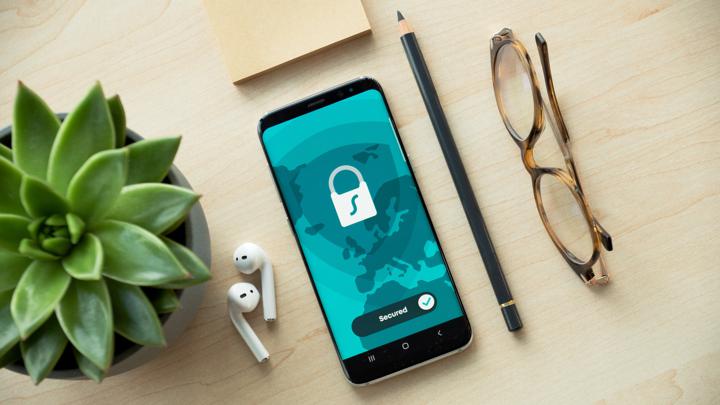 Password Generator Software: What is it?
As a startup founder, it's vital that your emails and backend of your website are secure; you can't risk a breach of proprietary information or even worse, sensitive customer data. Cybersecurity is a huge threat as hackers have become increasingly sophisticated. That's why it's necessary to continually update all passwords that you and your employees use as part of their daily business operations. This is where a password generator can help.
A password generator is an online tool, hardware, or software program that automatically generates a password based on various parameters set by the user, such as mixed-case alphabets, digits, symbols, length, strength, and pronounceability. Some password generators simply generate random passwords. 
Passwords include a mix of: 
Digits

Upper and lowercase letters

Special characters including brackets, asterisks, and slashes
Other kinds of password generators are designed to create passwords that are more memorable than a generic sequence of characters.
That's not all ...
Password generators create secure passwords and allow user customization. For example, a user or consumer might seek a password with a specific number of characters, a specific combination of letters and numbers, or a specific number of special characters.
Bottom line?
Startup founders who need to create new passwords on a regular basis will benefit from a password generator. These tools can create unique passwords to ensure approved access to services and maintain a vast number of passwords for purposes such as authentication and encryption. 
What are the Advantages of Password Generator Software?
Safe Storage for All Passwords
Almost all digital password managers allow users to save passwords (and other confidential information including credit card information) in an encrypted vault built on the system or in a cloud storage service of their choice. 
Why does this matter?
Both an inbuilt encrypted vault and cloud storage are much more secure than preserving sensitive information in a browser or putting it down in a text document, a sheet of paper, or other manual format that can be easily accessed by unauthorized users.
Changing Passwords Becomes Seamless
Certain websites ask users to update their passwords on a fixed schedule (e.g., every six months), which might be cumbersome and problematic unless one is using a digital password manager. As a founder, you have enough on your plate without having to be concerned with updating passwords. Let the password generator handle this function for you.
Many of these password managers will recognize when someone is updating a password and might ask them to save it or even ask if they want the previous password to be automatically replaced with the new one.
Disadvantages of Password Generator Software
Remembering the Master Password
Although a master password makes it much easier to access and secure almost all passwords stored on the software, losing it might prevent you from accessing your accounts. If you forget your master password, not even the developers of the digital password manager can be of much help. 
For security purposes, certain organizations opt not to record users' master passwords -- for instance, to deter hackers from accessing such data during a data breach.
Your Absence Could Compromise Security
If a user activates the auto-login function on their digital password manager and leaves their system unattended, anyone who has access to it can use it to log into the account. That means that for security purposes, users must always log out when they are finished using a device in case the device is compromised or if circumstances make it possible for others to gain access to your system.
This is because hackers could use the accounts in the password manager for nefarious reasons or even hack them.
Random Password Generator Software
A random password generator is a software application or hardware component that automatically creates a password using data from a randomized or pseudo-random number generator. 
Random passwords can be produced manually or with the help of a computer, using common references of random chance such as dice or coins. Although there are numerous "random" password generator applications on the web, consistently producing genuine randomness could prove to be trickier than anticipated, and many applications do not generate random characters in a secure manner. 
Wherever possible, open-source security tools should be used because they allow independent audits on the consistency of the approaches employed when generating random passwords.
Strong Password Generator Software
You can use a strong password generator to create passwords that are tough to hack or guess. Simply enter the parameters for the passwords you want -- and a password customized to your needs will be generated promptly. 
Such software is made to create passwords for any character content. You won't have to come up with new passwords if you use a strong password generator because the password generator will do it for you. 
The passwords tend to be highly safe, thanks to a combination of lower and upper case letters, digits, and punctuation symbols.
How secure is my password generator?
A digital password manager saves your passwords in an encrypted vault that you can access with a standard master password — and, if you want to be extra secure -- an additional two-factor authentication process. 
Digital password managers allow you to use strong, one-of-a-kind passwords across all platforms. Most people won't be able to do this by themselves. Can you recall specific, strong passwords for every website that you visit? 
Even though you must have confidence in the digital password manager you select, it is generally much more reliable than the alternatives.
What should you look for when choosing vendors in this space?
Make note of your needs before deciding which digital password generator is best for your startup.
The following are some important questions to think about:
What is the total number of devices you own? Which type of devices are they (Android, Apple, etc.)?

Convenience of accessing passwords (e.g. through a browser extension)

Aside from passwords, what other kind of data would you want to store (e.g. credit card information, address, etc.)?

Access control and managing shared passwords for your team(s)

How much of a priority is it to prevent potential security breaches and what standard of overall security (with respect to your confidential information) are you looking to achieve?
There are some key considerations that founders should bear in mind when choosing vendors in this space.
Password Storage Location
A few password generators preserve passwords in the cloud, while others store passwords on the hard drive of the local device. A cloud-based vault could be beneficial if your employees use several devices in the workplace.
User-Friendliness
Employees should be able to use the password generator with ease. 
Otherwise, they'll ignore it and revert to the old (insecure) patterns of generating poor passwords, reusing passwords, or worse, writing them down somewhere.
Additional Security Measures
Beyond password protection, business-level password managers should have 2FA (two-factor authentication) and other security features. 
Various password managers provide different levels of protection, so check that the one you're considering has the features you want.
Once you've defined your requirements, it'll be easier to eliminate password managers that don't provide features you're interested in (for example, system integration or password sharing) as well as those that don't provide the storage, protection, or reliability that you need.
Top Password Management Software in the Market
Description: A password manager, digital vault, form filler, and secure digital wallet. 1Password remembers all passwords for you to help keep account information safe.
Best for: Individuals, families, and startups can all benefit from 1Password's password management solution. Although the company does have a consumer edition, businesses who sign up for 1Password Business get free family accounts for all of their employees.
Cost:
Teams:

All the apps and everything else you need to secure your team.
Pricing: $3.99 per user monthly
Businesses:

Flexibility and control for your advanced business needs
Pricing: $7.99 per user monthly
(Includes free family accounts and access to Advanced Protection)
Enterprise:

All the Business features plus tailored services for your large enterprise.
Pricing: Get a custom quote from 1Password
Evaluation of key criteria: It has a password manager, digital vault, form filler, secure digital wallet and is compatible with Android, Windows, Mac, and iOS.
Pros:
Integration across devices (laptop, tablet, phone, etc.) is seamless.

iPhone Face ID integration

The Chrome browser add-on works very well.

Manage passwords and access control seamless across 'vaults' made for teams
Cons:
No auto-fill for certain fields such as zip codes in credit cards or backup codes for email access

Certain sites' login screens don't auto-populate, in which case, you have to go into 1Password to copy the password and paste it in the password field of the site in question.
Description: Store and organize your passwords and other data to help simplify your online life.
Best for: Businesses of all sizes
Cost: $2.55 per month (Billed upfront: $15.30 for 6 months)
Evaluation of key criteria: Compatible for both Windows and macOS. To access your data, you just need your master password –- it's the key to unlocking all your stored website accounts.
Pros:
Free, easy-to-use cloud storage solution to manage hundreds of website accounts

Stores, encrypts, and organizes usernames, passwords, and other sensitive data
Cons:
Some users might not like Cyclonis' advertising policy
Description: Freemium password manager that stores encrypted passwords online.
Best for: Medium and large startups.
Cost: 
MFA:

Increase security for your business through multi-factor authentication (MFA)
$3 per user per month
Teams:

Simple and secure password management recommended for teams of 50 or less
$4 per user per month
Enterprise:

Single sign-on and password management solution for an unlimited amount of users
$6 per user per month
Identity:

Unified single sign-on, multi-factor authentication, and password management
$8 per user per month
Evaluation of key criteria: Synced across all devices for access to your passwords no matter where you are. Implements AES-256 bit encryption with PBKDF2 SHA-256 and salted hashes to ensure complete security in the cloud. 
Pros:
Extremely affordable

Handy browser plug-in

Spots weak passwords

Works on most devices
Cons:
The odd (very rare) connection blip

Password changing can feel tedious
Description: Open-source password manager that makes it easy to generate and store unique passwords for any browser or device.
Best for: Businesses of all sizes. 
Cost: 
Free Organization:

Start storing and sharing secure passwords with a two-person organization. The core features and sharing of up to 100 users is free. Upgrade anytime

.

Teams Organization:

$3 per month per user. Share private data safely with your coworkers, department, or the entire organization.

Enterprise Organization:

$5 per month per user. Secure business secrets, enable enterprise policies, SSO authentication, and self-hosting.
Evaluation of Key Criteria: Secure and share sensitive data within your Bitwarden Vault from any browser, mobile device, or desktop application.
Pros:
Bitwarden makes all of its code easy to view and customize.

Particularly for open-source software, Bitwarden is gratifyingly easy to use.
Cons:
If you need password sharing for more than two users, it's necessary to upgrade to a paid plan.

Relatively no-frills desktop app.
Description: Helps users to organize their passwords and secure notes, keeping them in a single place — an encrypted password vault. 
Best for: All company sizes -- from a small startup to a large enterprise.
Cost: 
Free:

For a Lifetime. $ 0.00 per month

Premium:

Starts $1.49 per month
Evaluation of Key Criteria:
Store unlimited passwords

Keep credit card details handy

Organize everything into neat folders

Save and autofill personal info
Pros:
Easy to import data

Offers two-factor authentication

The free version offers plenty of features

The zero-knowledge

architecture

keeps data safe
Cons:
Limited options for organizing saved credentials

Auto-fill only works with passwords, credit cards, and secure notes

Doesn't offer team or enterprise plans
Description: Enables you to log in securely, autofill forms in a second, and use your passwords wherever you go.
Best for: Most entities in the startup and small business segment 
Cost:
Free:

Password security without sync, backup, or password sharing. $0 forever.

Premium:

Ultimate password security with sync, backup, and password sharing.
$29.99 for 1 year or $199.99 for a lifetime. Each premium license purchase helps to save endangered manatees around the world.
Teams:

The ultimate security package for your business. All Premium features and secure password sharing. $29.99 for 1 year.
Evaluation of Key Criteria: New biometric authentication and no‑cloud WiFi sync make it a reliable choice.
Pros: 
Very easy to use.

Synchronizes the passwords smoothly.
Cons:
The problem lies with the subscription model -- it's too expensive for a lot of startups.
Description: Only digital password manager with a reporting dashboard that allows you to pinpoint password hygiene problems, encourage action with specific employees or teams, and track changes over time.
Best for: Dashlane Team plan is designed for startups of any size. 
Cost: 
TEAM: $

5 per month, per user, billed annually

BUSINESS: $

8 per month, per user, billed annually
Evaluation of Key Criteria: Dashlane is supported on the main desktop and mobile platforms. 
Pros:
Extensive compatibility across Mac, iOS, Windows, and Android devices as well as other different browsers

Complex password generation for unique and secure passwords across all sites
Cons:
Limited free version with inadequate services

Not ideal for pages with multiple logins
Description: Ultimate cybersecurity and productivity application that protect every remote employee and all their devices against password-related data breaches and cyber threats.
Best for: Keeper Enterprise is probably best for larger businesses, while the Business plan is more suited to startups and smaller companies.
Cost:
Keeper Business:

$4.71 per user, per month ($56.56 billed annually)

Keeper Enterprise:

Contact sales for Keeper Enterprise pricing
Evaluation of key criteria: KeeperSecurity is a good choice that enables you to secure business passwords to prevent data breaches, improve employee productivity, and meet compliance standards.
Pros:
User-friendly interface with fingerprint and facial recognition logins

The zero-knowledge model ensures only the customer has access to passwords
Cons:
The minimal free plan offers little value (limited to one device with zero syncing)

Some users report slow customer support response times
Description: Securely stores all of your passwords and logs you in with a single click. Helps you save time entering personal and billing information with AutoFill for long web forms.
Best for: Businesses of any size.
Cost:
1-10 users:

$39.95 per user, per year

11-25 users:

$35.95 per user, per year

26-100 users:

$34.95 per user, per year

101-1000 users:

$29.95 per user, per year
Evaluation of Key Criteria: Complete control over employee accounts and credentials on all platforms. Compatible across all operating systems.
Pros: 
Easy access across multiple platforms

Ability to share passwords with other RoboForm users
Cons:
Phone integration has space for improvement.
Description: A secure vault to store everything in one place using a single master password.
Best for: All businesses sizes
Cost: 
Team & Business -

$3 per user, per month

Enterprise -

$4 per user, per month

Identity -

$7 per user, per month
Evaluation of Key Criteria: Secure, convenient, easy to use, simple, and powerful. It includes automatic 2FA, so you don't need to do anything or enter a second password code.
Pros: 
Syncs smoothly across Windows, macOS, Linux, iOS, and Android
Cons:
Inability to access the vault offline
What is the best password generator?
At AbstractOps, we use 1Password for managing our secure information. This is an excellent digital password generator, and one we recommend for early-stage startups.
We find the browser extension on Chrome very helpful in seamlessly logging into to different tools, saving time and improving productivity.
The interface works well in managing access control for different passwords and sensitive information for small teams.
We can help!
At AbstractOps, we help early-stage founders streamline and automate regulatory and legal ops, HR, and finance so you can focus on what matters most — your business.
If you're looking for help with your startup operations, we have got your back. Sign up to get started.
Like our content?
Subscribe to our blog to stay updated on new posts. Our blog covers advice, inspiration, and practical guides for early-stage founders to navigate through their start-up journeys.  
Note: Our content is for general information purposes only. AbstractOps does not provide legal, accounting, or certified expert advice. Consult a lawyer, CPA, or other professional for such services.