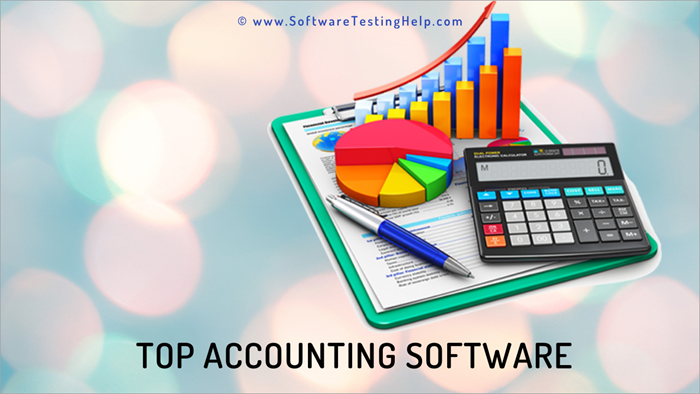 What is Accounting Software?
Accounting software is a standard accounting application a startup can use to track cash flow for internal and external audits and assessments. Utilizing tools such as ledgers, account invoices and collections, payroll processing, stock control, and billing, accounting software is essential for measuring a startup's fiscal viability and ensuring compliance with the law. 
Founders who wish to drive their startups to profitability need robust accounting software. The software should not only be capable of offering a speedy summary of revenues and losses, as well as other economic transactions, but should also keep the startup compliant with the regulatory obligations of the region, jurisdiction, or state in which the startup operates.
Why Use Accounting Software?
With its in-depth financial records, accounting software can show founders where they can save money and increase efficiency. Startups would be able to automate bookkeeping activities and produce tax-friendly reports in real-time if they have the right tools in place. Most notably, startups would be able to predict expenditures and build a more intelligent investment plan when they are using accounting software.
The following are the main advantages of using accounting software:
#1: Streamlines Finance
Accounting systems are meant to give statistics context and meaning while conducting automated computations, thus putting financial control in the hands of founders with non-accounting backgrounds. Without hiring an external team to keep the budget on track, you can conduct all accounting activities from a personal computer or even a smartphone.
#2: Cuts Overhead Costs
Accounting and finance solutions automate essential calculations and administrative operations, without having to hire a third-party expert. Simultaneously, these software tools lower the expenses of printing and delivering documents; they also lower the expenses of storing sensitive data in a safe and well-monitored environment.
#3: Assures Transparency
The fundamental benefit of effective accounting systems, from the perspective of accountants and/or auditors, is that they eliminate costly and frequent human errors. Calculating incorrect amounts or neglecting the disclosure of data on time may ultimately lead to a corporate catastrophe -- which is where automation comes in handy.
#4: Detailed Predictions
Accounting software makes the stats come alive in meaningful ways. It allows startups to see where they can save money and where they should invest more. Founders will be able to build smarter strategies and manage resources more effectively if they have a clear picture of their present financial situation.
#5: Improves Productivity
Accounting software should be a founder's first choice if asked to pick a single type of digital service to enhance overall productivity. This is because good accounting technologies delve deep into the startup's day-to-day operations, collecting, organizing, and analyzing their most sensitive information, and, most importantly, making better use of the startup's money.
#6: Tax Compliance
Many of the current mainstream accounting solutions are devoted to payroll management and monitoring, as well as seamlessly conforming to tax rules. Once you deploy these platforms, they'll serve as your primary source of tax and auditing information, so that you can keep your processes transparent.
#7: Improved Business-Customer Relationships
Most accounting software solutions today revolve around efficient billing and invoicing, which helps in preventing many kinds of delays and misunderstandings. They're also simple to customize on behalf of the startup, making its performance look more professional.
#8: Secures Your Data
Accounting and finance software ensures that accounting operations are not compromised in any manner and that your startup has a backup copy of its information in case you need it. In most situations, startups will have complete control over their internal security framework, including who gets access to critical information.
What should you look for when choosing a vendor in this space?
Integrated Invoicing Module
An accounting software application should be comprehensive (e.g., for inventory management). Furthermore, startups should always look for a platform that comprises some basic payroll management features. You'll save time and money by not having to buy extra software and/or transferring your data to a new platform this way.
Customization
There is no such thing as all-purpose accounting software (accounting software is actually among the most broadly targeted software categories), and the reasoning behind this is that each startup performs its own financial computations and follows its own set of regulations. If you are unable to discover a system that suits your business strategy (which is unlikely), you should seek out flexible software that can adapt to your functions and grow with your startup.
Ease-of-Use
Accounting processes and computations are anything but easy; therefore, the minimum functionality that any new accounting software should be able to provide you with is an intuitive workplace environment. This implies that the data should be properly organized and functionalities should be accessible from a centralized dashboard.
Security
Accounting software revolves around the startup's most sensitive information -- mainly, its quantifiable details (e.g., losses, revenue, expenditures, etc.). Choose a trustworthy provider and examine security procedures ahead of time to confirm that performing computations and transferring data within the third-party system is actually secure.
Integrations
When you purchase an accounting software system, you should already be having a number of pre-existing software components to deal with. To avoid having to change your whole software framework to meet the demands of a single application, go the opposite way. Choose a system that connects with the solutions you already have or better yet, that has an open API that allows you to integrate it with any platform you desire.
Customer Support
Most accounting software vendors boast about their skilled and quick-response staff, but the fact is that startups won't really know how competent they are unless they have a problem to report. So, evaluate support ahead of time to avoid a harsh let-down for the money invested in the vendor.
Top 5 Accounting Software in 2021
Description: Accounting features designed for startup founders and accountants.
Best for: FreshBooks is cloud-based accounting designed exclusively for founders.
Pricing: FreshBooks' pricing is tiered as follows:
Lite:

$6 per month for the self-employed startup founder with five billable clients

Plus:

$10 per month for startups with 50 billable clients

Premium:

$20 per month for growing startups supporting unlimited billable clients

Select:

Custom features and pricing for startups with unlimited billable clients 
Evaluation of Key Criteria: 
Integrated Invoicing Module: FreshBooks makes creating professional-looking invoices for the startup very easy. It also has a built-in invoice generator.

Customization: FreshBooks has some great invoice customization options so you're able to create invoices that both you and your clients will love.

Security: All information traveling between the browser and FreshBooks is protected with 256-bit SSL encryption.

Customer Support: FreshBooks has a responsive customer support team. 
Pros: 
Quite intuitive and user-friendly

Creating invoices is easy. 

The auto-importing feature makes adding billable items to invoices easy.
Cons: 
Frequent crashes 

No ability to customize interest/late fees per client or per invoice 
Description: QuickBooks Online is a small business accounting software and app that allows you to manage your startup anywhere, anytime.
Best for: Accounting and financial software for startups
Pricing: QuickBooks offers tiered pricing so that you can pick the best plan for your needs:
Simple Start:

$12.50 per month for startups just launching.

Essentials:

$20 per month for managing growing startups, with up to 3 users.

Plus:

$35 per month to help you get better organized and manage projects, inventory, and contractors, with up to 5 users.

Advanced:

$75 per month to help your startup grow with analytics, deeper insights, exclusive apps, automated workflows, and a dedicated support team, with up to 25 users, each of whom gets customized access.
Evaluation of Key Criteria:
Integrated Invoicing Module: Available. Easily create and customize invoice templates that help startups streamline the production of invoices, allowing them to send more invoices to more clients in less time.

Customization: Create customized reports with cash flow tracking on your dashboard.

Integrations: Financial institution integration as well as integration with

PayPal

, Square,

Shopify

, and more.

Security: With password-protected login, firewall-protected servers, and the same encryption technology (128 bit SSL) used by the world's top

banks

, QuickBooks has the security elements in place to give startups peace of mind.

Customer Support: Has a community forum dedicated to troubleshooting issues. Their support team offers the highest standards of service and expertise.
Pros: 
QuickBooks Online is great accounting software for busy entrepreneurs who are looking for a centralized way to keep all their billing/invoicing/

expense tracking

/payment processing in one place.

The interface is easy to use for experienced founders.
Cons: 
There could be greater variety in the invoice template selection.

For a small or new startup with no familiarity with accounting, the initial interface can be daunting.
Description: Award-winning online accounting software designed for startups, small business owners, and accountants.
Best for: All small- and medium-sized startups
Pricing: 
Starter:

$20 per month

Standard:

$30 per month

Premium:

$40 per month
Evaluation of Key Criteria:
Integrated Invoicing Module: Xero has two sales invoicing versions: classic and new invoicing.

Customization: It's easy to customize your invoices in Xero –- simply upload the startup logo and apply a few touches so invoices are

branded

(and tailored) for your startup.

Integrations: Fast bank reconciliation and integration with your financial institution and with hundreds of other apps including

HubSpot

and

Square

.

Security: Xero encrypts your startup's information and replicates it in several locations online. This means that it's safe, secure, and available when you need it.

Customer support: There's a "Get in Touch" button at the bottom of each support article and the team is very responsive.
Pros: 
Great ease-of-use.

The customizable dashboard is a time-saver.
Cons:
The system lacks reporting when new clients are set up.

Complicated to add new accounts
Description: Provides software that doesn't require any accounting knowledge and is set up for use by multiple users. 
Best for: All types of small businesses, from sole traders and freelancers up to startups and small and micro-businesses.
Pricing: 
Accounting Start:

$10 per month for entry-level accounting to help manage cash flow.

Accounting:

$7.50 per month for powerful cloud accounting with cash flow tools, invoice management, and quote/estimate capabilities for unlimited users.
Evaluation of Key Criteria:
Integrated Invoicing Module: Available

Customization: Customizable, on-premise

human capital management

software

Integrations: Integrate with your financial institution(s) and other apps including

AutoEntry

,

Zync

, and more.

Security: Sage Business Cloud Accounting uses data encryption and multi-factor authentication to protect business data.

Customer support: Get the answers you need quickly in SAGE's detailed support section or speak to an expert.
Pros: 
Reports are easy to read and understand.

Having smooth access via a mobile device is extremely useful.
Cons: 
At times, the bank sync feed is slow and the handling of foreign currency bank transactions could do with some improvements.
Description: Offers robust accounting features and automation for bank feeds, categorizing, invoices, and more.
Best for: Freelancers, small- and medium-sized startups.
Pricing:
Basic:

Free annual subscription for startups with up to $50,000 in annual

revenue

Standard:

$15 per month billed annually

Professional:

$40 per month billed annually

Premium:

$60 per month billed annually
Evaluation of Key Criteria: 
Integrated Invoicing Module: Zoho Books makes invoicing and managing receivables effortless.

Customization: Send fully customized statements to your clients.

Integrations: Zoho Books is integrated with major online payment gateways to help you receive payments for your invoices online.

Security: Zoho Books lets you restrict user access to the sensitive data of your contacts.

Customer Support:  The customer support team is responsive and will make your

bookkeeping

easy.
Pros: 
Zoho Books is easy to understand. Its configuration is quick and easy. 

The automation of the system is great.
Cons: 
The payment plans might be a little frustrating to some founders.
We can help!
At AbstractOps, we help early-stage founders streamline and automate regulatory and legal ops, HR, and finance so you can focus on what matters most — your business.
If you're looking for help with choosing the best accounting software for your startup, we have got your back. Sign up to get started.
Like our content?
Subscribe to our blog to stay updated on new posts. Our blog covers advice, inspiration, and practical guides for early-stage founders to navigate through their start-up journeys.  
Note: Our content is for general information purposes only. AbstractOps does not provide legal, accounting, or certified expert advice. Consult a lawyer, CPA, or other professional for such services.