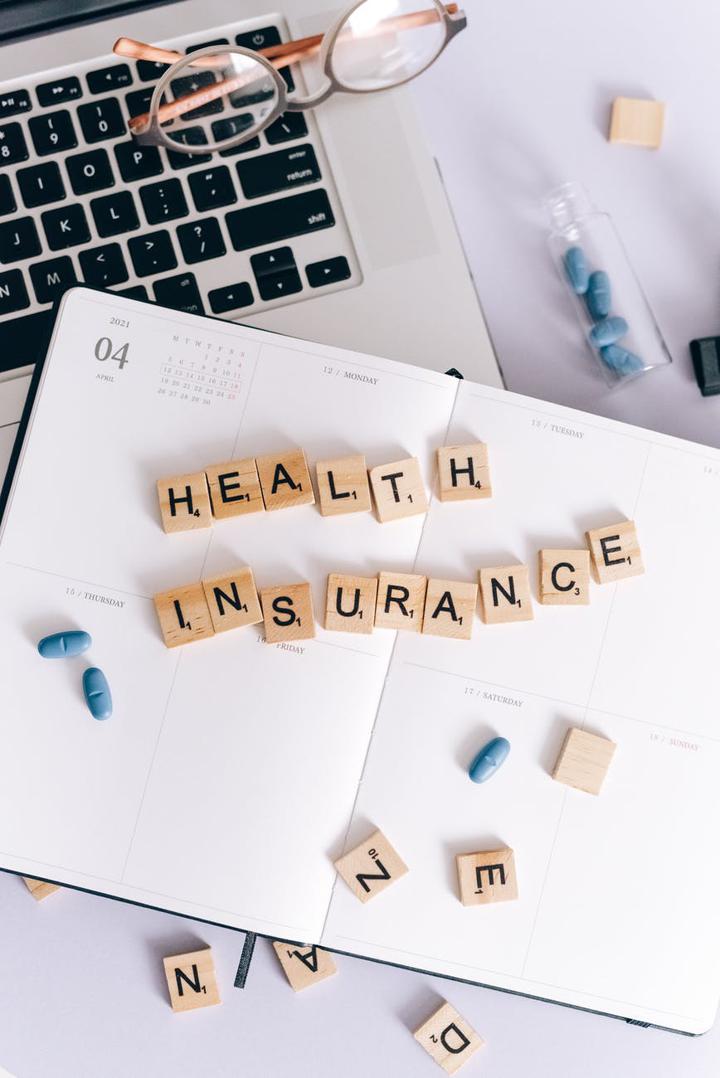 Photo credits: Pexels
What is health insurance?
Health insurance is an effective way to save for medical emergencies by paying regular premiums to the insurer, which in turn pays part, or the whole, of an individual's healthcare cost. Both the insurer and the insured are bound by a contract that specifies: 
The amount to be paid as premium

The time intervals at which premiums need to be collected

The overall coverage that the health insurance plan provides
Coverage refers to the scope of reimbursement within a health insurance plan. The amount paid as a premium determines the nature of coverage. Individuals have access to health insurance benefits either in employee benefits or through some Medicare programs. A health insurance provider is an individual or a company providing healthcare services to you. Health insurance providers help you choose the best plan, along with cost-friendly premiums. Health insurances are essential for everyone as they prepare you for unforeseen circumstances. 
Health insurances are essential for startups because of several reasons:
Some laws make it mandatory for many startups to provide health insurance through employee benefits. If they fail to adhere to such laws, they are liable to pay exorbitant fines. Health insurances cost much less than the fines potentially incurred.

Offering health insurance benefits to employees and their families helps startups attract the best talent.

Having limited resources, a startup cannot afford to go into losses during its initial days of functioning due to unfortunate (and unforeseen) incidents like a fire, tsunami, storm, or an accident. Health insurances, when chosen wisely, provide for such instances.

Health insurances are essential for all startups as they help establish a fruitful relationship between the employer and the employed. When your employees know that their healthcare costs are being provided for (in some cases, including the costs of their families, too), then they can work more efficiently without having to worry about medical emergencies.
How to navigate small business health insurance options?
Startups providing health insurance benefits succeed in retaining the best talent and qualify for exemptions from tax. Apart from the host of other benefits, health insurances offer the well-being of employees (and their families, if the coverage extends to them also). A few things must be considered before selecting health insurance for your startup. 
They are as follows:
Before you finalize the amount that will be insured, it would be good to conduct market research. This would enable you to know what your contemporaries are offering as insurance amounts so that you could perhaps match up with that.

Several insurance providers offer extensions for employee health insurance benefits to employees' parents or families. This feature stands out because employees will not have to worry about the medical expenses of their families. Any startup that offers such benefits naturally ranks as one of the best places to join for work.

It is important to determine what the respective health insurance providers cover geographical areas. Most health insurances offer benefits in regions close to hospitals, pharmacies, and clinics. Startup founders should thus choose accordingly.

Apart from the cost of the overall health insurance package, founders should also look for co-payments (such as visitation fees) and deductibles (costs incurred before the insurance money can be applied) and try to keep those at a minimum so that employees get the maximum benefit out of health insurance at the time of need.

Thorough market research must also be conducted for comparing the quotes different insurance providers are offering.

The best health insurance for startups

will provide value for money by offering plans which make the costs worth it.

Last but not least, the health insurance plan must align with the number of employees in your startup.

Health insurance pools for small businesses

prove beneficial for founders because premiums are calculated by combining the medical costs of the group of individuals (employees) who are insured. The significant boost to premium comes from the fact that higher medical expenses of the less healthy can be managed against the lesser fees of the comparatively healthy. As the group size increases, the high average cost that has to be incurred for the less fit will be lesser.
Small Business Health Insurance Requirements for 2022
In general, there is no legal requirement for small businesses to provide health insurance benefits to their employees. 

Most small businesses offer health insurance as a voluntary benefit as most Americans have access to health insurance benefits through their employers. However, it is not illegal for small businesses to refuse to provide health insurance benefits to employees. 

Employment contracts (which are an exception to the principle of

at-will

) often offer a range of benefits, such as health insurance, to the employees working in accordance with a written contract. Such employers must follow the contract according to the contractual bargain that has been made with the employees.

The Health Insurance Portability and Accountability Act (HIPAA) requires employers to treat similarly situated employees equally. Such situations refer to the status of employees as being full-time or part-time employees, employees being on board for the same duration, and so on. Simply put, if one part-time employee is being provided with health insurance benefits, all part-time employees are entitled to them equally.

Employers with 20 or more employees (who were entitled to group health insurance during employment) need to allow employees to continue availing of health insurance benefits at their own expense even after termination of employment. This provision is covered under the federal Consolidated Omnibus Budget Reconciliation Act (COBRA).

Employers with 50 or more employees need to provide health insurance to 95% of their employees under the Affordable Care Act. If they fail to do so, they are liable to pay exorbitant fines to the IRS.
Top 5 Health Insurance Providers for Startups in 2022
Description: Humana provides its members with the best healthcare facilities through its unique and personal approach. It stands out for providing healthcare resources according to individual needs.
Best for: All kinds of businesses.
Pricing: Not disclosed publicly.
Coverage: HMO plans, PPO plans, private fee-for-service plan, stand-alone Prescription Drug plan, Medicare Supplement (Medigap) Insurance, and Medicare Advantage Special Needs Plans (Dual-Eligible Special Needs Plans and Chronic Conditions Special Needs Plans).
Pros
Humana boasts insurance plans which are available throughout the country. No state does not have at least one Humana plan.

Humana members have access to low-cost Prescription Drug plans on getting prescriptions from Walmart locations.

Humana Pharmacy

is a mail-order prescription service with the highest ratings.

Good overall ratings.
Cons
Humana has not attained a good rating for customer service uniformly for all its plans.

Humana's ownership is subject to change.
Description: Health Insurance provides flexible and affordable plans for employees and their families, with a range of benefits.
Best for: Startups and small businesses.
Pricing: Available at a click on the website and varies according to the Employees' Zip Code, though the average cost is 516 dollars.
Coverage: 
The Oscar coverage includes:
Virtual urgent care for no fees, no copays, and no other unnecessary out-of-pocket costs. This includes advice and prescription from a board-certified doctor without waiting at the clinic.

Care teams, including a licensed nurse for 0 dollars. 

Direct consultation with specialists rather than getting a referral from a physician first.

Doctors and healthcare are available across all specialties.
Pros
The online portal is easy to use and allows you to pay your bills, add or edit employees, and check your plans.

Attractive cash incentives are available for maintaining an active lifestyle.

The welcome kit that comes with purchasing an Oscar health plan includes a gym reimbursement of 400 dollars per year and up to 200 dollars for your covered spouse.
Cons
As of January 2021, Oscar Health Insurance is available in just a few states.

If providers are chosen outside of the Oscar network, an Exclusive Provider Organization (EPO), then the cost naturally accelerates as you have to pay the total fees.

No dental or vision insurance is available.
Description: Health Insurance solution makes it easy for employers and employees to get the maximum benefit from healthcare plans while choosing healthcare plans.
Best for: Startups, small employers, as well as large employers.
Pricing
Three plans are available at varied prices:
Starter: Ideal for employers with up to 50 employees. $15 per employee, per month + 20 dollars per month Platform fee.
Professional: Ideal for small businesses deciding to switch from group health plans. $20 per employee, per month + 100 dollars per month Platform fee.
Custom: Customizable plan available for large employers with over 50 employees.
Coverage: 
Take Command Health offers the following coverage options:
Employees get access to customizable healthcare plans to choose what is best for them.

Efficient minimization of out-of-pocket costs through a complete analysis of private "off-exchange" plans, healthcare.gov, faith-based programs, and alternative short-term plans.

Personalized advice to make data-driven decisions.
Pros
Onboarding employees is very easy as constant guidance is available.

Automatic tax credits are available.

Constant support for employers right from deciding on the budget to implementing HRA for employees.

Available in all 50 states.
Cons
The list of doctors is constantly changing for updates, so if a doctor is essential for critical needs, their office must be contacted directly.
Description: Company healthcare insurance with fixed stipends through an Individual Coverage Health Reimbursement Arrangement (ICHRA) and compliance with federal laws.
Best for: Startups, remote teams, large teams, and enterprises.
Pricing: Not disclosed publicly but can be accessed by contacting Savvy Sales with just one click on the website.
Coverage: 
Savvy offers the following coverage options:
Employees have the freedom to choose which health insurance plan is beneficial for them.

Automated health reimbursements for employees as employers can set an insurance stipend for their teams.

Maximum benefits/returns out of day-to-day healthcare administration.

IRS and HIPAA compliance.
Pros
Fixed healthcare costs make it easier for employers to keep track of their budgets.

Payroll integration is available with Savvy stipends.

It is ideal for remote employees, so multi-state collaboration is easy, and each employee can choose a plan within their local network.
Cons
Savvy's website could be a bit more elaborate with relevant information.
Description: Professional Employer Organization (PEO) provides payroll and HR services and a host of healthcare benefits in Texas.
Best for: Small technology businesses, consulting, healthcare, food & beverage, and energy industries.
Pricing
Three pricing tiers (for payroll) in accordance with services provided:
5 dollars per contractor
35 dollars per employee 
35% savings on health insurance premiums.
A custom quote for health insurance is available based on the Employee Zip Code.
Coverage
Decent's small business plan offers the following coverage options:
Unlimited, free appointments with your doctor for primary care.

Payments for sick plan members come without a coverage limit.

No denial for those with pre-existing conditions.

Dependants up to the age of 26 are eligible for coverage.

Out-of-network emergency coverage in the case of domestic travels.

Ten essential health benefits are included in the coverage.

0 dollars medical deductibles.

Health Savings Account (HSA) compatible.

Plans cover medical policies built in accordance with Direct Primary Care (DPC).

Free in-person primary care includes unlimited in-office visits with the primary care physician and 24/7 phone access with the primary care doctor.

Free virtual primary care includes unlimited remote visits with the primary care doctor and the option to get referrals/prescriptions you may need from your own home.

The best (and well-known) healthcare providers in Texas include Medical City Hospitals, CPL and Labcorp, HCA St. Davids, Christus Health, Children's Hospital of San Antonio, and Woman's Hospital of Texas, to name a few.
Pros
Austin-based support on health insurance plans.

Owned and integrated health plans are available.

Attractive discounts on premium plans.
Cons
Available only in Texas as of now.
Learn more with us
Access our Knowledge Base for Startups.
We can help!
At AbstractOps, we help early-stage founders streamline and automate regulatory and legal ops, HR, and finance so you can focus on what matters most—your business.
We can help you decide which health insurance provider to use for your startup! Learn more.
Like our content?
Subscribe to our blog to stay updated on new posts. Our blog covers advice, inspiration, and practical guides for early-stage founders to navigate their startup journeys.  
Note: Our content is for general information purposes only. AbstractOps does not provide legal, accounting, or certified expert advice. Consult a lawyer, CPA, or other professional for such services.
---