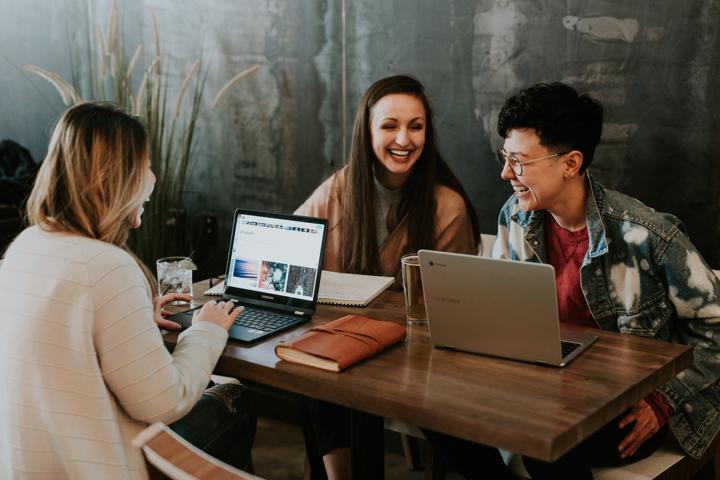 Photo credit: Unsplash
What is customer success software?
Customer success software is an automated tool that lets you maintain, manage, and get the most out of your customer data. True to the name, customer success software aims to expand your startup's customer base by analyzing past reports and strategies and identifying any loopholes - should they exist - to improve customer relations. Such tools provide a comprehensive approach towards your customers to help your startup reach its goals while satisfying its customers. Customer success tools stand out in the accelerating marketplace because they can provide outputs according to growth stages and the corresponding strategies for improvement. Free customer success tools may be available from those vendors that offer a free trial. This trial can help you assess the change in efficiency once the tool has been successfully implemented.
Why use customer success software?
Gartner views customer success software as a futuristic tool that involves a holistic business practice. 
The need to use customer success software arises primarily because of the benefits it provides:
The efficiency of the customer service personnel: Since no manual entry of data is required, customer representatives can focus on optimizing customer relations, aiming towards more excellent retention.

Customer retention: Customer success software analyzes all your past strategies and reports to provide insights on which areas need improvement for a particular customer, so they will continue using your products. This ensures customer retention because you are constantly working towards their satisfaction.

Comprehensive view of customers: A startup succeeds when its customers succeed by using its products. Customer success software provides a 360-degree view of your customers, helps you keep tabs on any particular business strategy that requires improvement for customer expansion, and enables you to ensure that all of your customers' needs are being met.

Support for long-term goals: Customer demands and requirements accelerate as the startup scales. Keeping track of such growing needs to the fullest can be difficult without an automated tool.

Optimal business environment: Customers are the ultimate target of a startup. When there is a healthy business environment, all team members can be expected to work efficiently. Customer success software ensures that all customer representatives are on the same page regarding customer demands so that the startup can secure a broader customer base.

Single source of truth: As your startup scales, it becomes challenging to manage disparate customer data, which can affect the performance of your customer support teams. Customer success software consolidates all data into a single source, improving communication and efficiency.
What to look for when choosing vendors in this space
1. Ease of use
Customer success representatives should be able to use the software with ease; otherwise, they would spend as much time learning to use it as they did manually entering customer data. If it is easy to use, it will take to run entirely can be accounted for. The solutions that have provisions for customer feedback must be easy to use for customers. Besides, all departments within the org must adapt to it smoothly.
2. Integrations
The ideal customer success software will integrate with your existing teams because all departments (including marketing, HR, support, etc.) ultimately work towards customer satisfaction. It should also align with your current data ecosystem.
3. Number of accounts
The customer success software should support the number of accounts according to your specific needs. You should increase the number of accounts when the need arises and pay only for the number of accounts you use.
4. Security
Customer success tools track and analyze customer data, so they must have security measures to prohibit unsolicited use. The ideal vendor will have international standard compliance to ensure data encryption.
5. Onboarding process
The onboarding process should be quick and easy so employees won't get frustrated during the transition. More importantly, onboarding should not impede customer service.
6. Customer health score
The optimal customer success platform will come with a health score that will show you which customers need immediate attention. This score is determined by calculating important customer metrics.
Top 5 Best Customer Success Platforms in 2022
Description: Cloud-based platform that gives startups tools to improve customer service.
Best for: Startups and enterprises
Pricing
Two plans are available at different prices:
Estate: $79 per user per month, billed annually, or $95 per user per month, billed monthly + Platform for 499 dollars. 
Forest: $129 per user per month, billed annually, or $150 per user per month, billed monthly + Platform for $749
Evaluation of critical criteria:
Ease of use: Yes, ease of setup and initial use, along with ease of integration.

Integrations: Available with CRMs (Salesforce, Microsoft Dynamics, Oracle NetSuite, etc.), popular support systems (Zendesk, Jira Service Desk, Zoho Desk, Team Support, etc.), usage tracking systems (JavaScript Library, API, Segment, Mixpanel), subscription tools (Chargebee, Chargify, Zoho Subscriptions, Zuora, Sage Intacct, Recurly), invoicing tools (Xero, Sage Intacct, QuickBooks Online, Zuora, Stripe, etc.), communication platforms (Google Calendar, Intercom), Net Promoter Score (Retently, Nicereply, Promoter.io, Delighted), and SSO (Google, Azure, Okta, AuthO, etc.)

Security: 24-hour surveillance at the data center and up-to-date security measures

Onboarding process: Automated hassle-free process, automation of all recurring processes as well

Number of accounts: 10,000 accounts with the Estate plan, and 200,000 with the Forest plan

Customer health score: Available in the form of data-backed analysis with both plans to attend to customers who need immediate attention
Pros:
Automated alerts are available so that your team never misses an opportunity.

Customer segmentation is available

Excellent customer support team
Cons:
A free trial is not available.

Absence of intuitive user management

Inefficient ticket management system
Description: Customer success platform that facilitates customer success through efficient engagement solutions.
Best for: Startups and fast-growing businesses
Pricing
Two plans are available at different prices:
Community Edition: Free
Enterprise Edition: Custom quote available along with a 30-day free trial
Contact Totango for more information.
Evaluation of critical criteria:
Ease of use: Yes, along with easy reporting and segmenting

Integration: Available with almost everything that is part of your tech stack, including CRMs (HubSpot, SAP Sales Cloud, MS Dynamics, etc.), data files (Dropbox, Amazon S3, Google Cloud Storage, etc.), data warehouses (Microsoft SQL Server, Google BigQuery, PostgreSQL, etc.), billing (Zuora), marketing (HubSpot, SAP Marketing Cloud), workflow (Zapier, Segment.io), and support systems (Zendesk, Jira Service Management, Intercom, etc.).

Security: Privacy Shield-certified, GDPR-compliant, ISO-certified

Onboarding process: Simple and efficient onboarding process with the help of an onboarding toolkit that makes it easier with additional features at all ends

Number of accounts: Up to 100 accounts available with the Community Edition and unlimited accounts with the Enterprise Edition

Customer health score: Available with both plans
Pros:
Customer segmentation is available based on the health rating of each customer

Efficient tracking of accounts that need attention and those which have already been attended to so that there is no chance of overlap

No support is required for implementing the self-service download demo
Cons:
More tiers are needed in the customer hierarchy

Requires a lot of training to build a report; a process which should ideally be straightforward

The pricing could be more budget-friendly
Description: Customer success platform that consolidates data from multiple sources into a single source
Best for: Startups in all industries
Pricing: Not disclosed publicly, but a free consultation for the best price applicable to your needs is available.
Evaluation of critical criteria:
Ease of use: Intuitive and robust design that gives best results to those who have some advanced knowledge in using the platform.

Integration: Available with everyday tools, including CRMs (Salesforce, SAP, Microsoft Dynamics, HubSpot, Zoho, Pipedrive), productivity tools (Zoom, Gong, Outlook, Google), BI and analytics (Google Analytics, Salesforce Einstein Analytics), support systems (Zendesk, Salesforce Service Cloud, Freshdesk), iPaaS (Zapier, Software AG, Celigo, Workato), and others.

Security: Privacy Shield certified, SOC 2 Compliance, EU GDPR compliant, several layers of data encryption, and Role-Based Access Controls (RBAC).

Onboarding process: A specialized team (from the customer success team) is available for onboarding.

Number of accounts: 50-200

Customer health score: Available through an all-inclusive assessment of data across all interactions. Scores can be used as early warning signals.
Pros:
Customer 360 option is available to enable actionable insights

The wide range of integrations is beneficial for overall smooth functioning.

Task assignment to other members of the org is available
Cons:
Some advanced features are reported to be complex by some users

Steep learning curve

Some advanced knowledge is required on the part of admins.
Description: Customer success tool that is scalable, designed for growing startups, and provides all the necessary customer support
Best for: Startups and enterprise businesses
Pricing
Four plans (scalable) are available at varied prices:
Free
Starter: 445 per month
Professional: $360 per month
Enterprise: $1200 per month
Evaluation of critical criteria:
Ease of use: Yes, easy to use and implement because of built-in guidance according to context.

Integration: 940+ custom integrations in the Service Hub's App Marketplace, including Jira, Facebook, SurveyMonkey, Messenger, and Salesforce.

Security: Infrastructure is hosted on AWS and Google Cloud. Customer data is protected through logical tenant separation and encryption - TLS 1.2, TLS 1.3 (in transit), and AES 256 (at rest). Application protection is ensured through WAF and DDoS Protections. Annual penetration testing and regular vulnerability scanning are conducted. HubSpot Service Hub has a SOC 2 Type 2 report and a SOC 3 report. It is GDPR compliant.

Onboarding process: Seamless onboarding process for customers with an onboarding specialist and in-built guidance to complete the process in minutes.

Number of accounts: Unlimited users with the free account, and with any upgrades, users need to pay only for the features they use.

Customer health score: Available through the calculation of the optimal metrics
Pros:
A self-service portal is available.

Ticket management is straightforward, and the service team gets automatic notifications when tickets come through the website.

Retrieval of all customer information is easy.
Cons:
The free version does not include the provision for an onboarding specialist.

Double-checking notifications is required when customers reply on closed tickets because there is a chance of missing out on emails.

B2B companies find it challenging to automate pipelines or add to them.
Description: Scalable customer communication tool provides a unified platform and powerful automation to analyze customer details.
Best for: Businesses of all sizes
Pricing
Three plans are available at varied prices:
Starter: $19 per person per month, billed annually (minimum two users) for small businesses with up to 10 members.
Prime: $49 per person per month, billed annually (minimum five users) for startups desiring to get the most out of their customer communication tools.
Enterprise: Custom pricing available
Evaluation of critical criteria:
Ease of use: Yes, because of Front's intuitive design.

Integration: Over 100 integrations are available, including CRMs like Salesforce and HubSpot, and several others

Security: SOC 2 compliance, GDPR compliance, industry-standard encryption

Onboarding process: Simple onboarding process

Number of accounts: Not known

Customer health score: Not known. Contact Front for more information.
Pros:
Suitable for any team that depends a lot on email for both internal and external work

Customer segmentation is available.

The snooze option for emails tracks all the attempts you have made before closing a particular email thread.

Facilitates communication and sharing
Cons:
Some features are expensive compared to the overall price.

Some parts have a steep learning curve, mainly if they are not used often.

More integrations are desired.
Learn more with us
Access our Knowledge Base for Startups.
We can help!
At AbstractOps, we help early-stage founders streamline and automate regulatory and legal ops, HR, and finance so you can focus on what matters most—your business.
We can help you decide which customer success tool to use for your startup! Learn more.
Like our content?
Subscribe to our blog to stay updated on new posts. Our blog covers advice, inspiration, and practical guides for early-stage founders to navigate their startup journeys.  
Note: Our content is for general information purposes only. AbstractOps does not provide legal, accounting, or certified expert advice. Consult a lawyer, CPA, or other professional for such services.
---