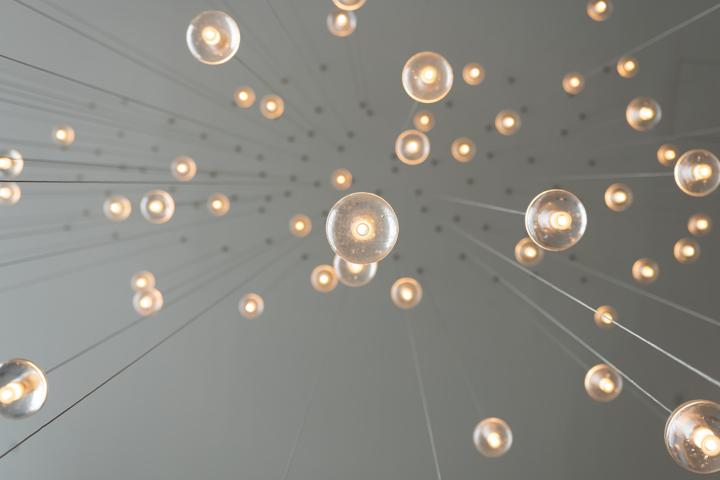 Photo credit: Unsplash
What is a content management system?
Often referred to as CMS, a content management system is a software application that allows users to create and manage digital content. A CMS primarily includes two major components: a content management application (CMA) that allows users to create and modify content, and a content delivery application (CDA) that assimilates content for keeping the website up to date. Content management systems examples include WordPress, Joomla, and Shopify. A CMS can be used by startups of all sizes, regardless of the industry they serve, be it digital publishing, e-commerce, news websites, or the tech industry. For startups, a CMS offers the major benefit of attracting more attention to startups' websites.
Why use a CMS?
A CMS is generally used by growing startups because:
Startups can function without being dependent on web developers and designers as no coding knowledge is required to use a CMS.

A CMS offers several plugins and tools that help in optimizing an SEO-friendly website for attracting maximum online traffic.

Regular updates to plugins ensure that your website remains optimized, regardless of any changes that occur.

Websites are vulnerable to hacking and a CMS could come in handy in protecting yours. This is because CMSs are subject to constant checks for security by developers, and some plugins also add an extra layer of security to your website.

Site maintenance or modification can be a cumbersome process without the presence of a CMS. A CMS allows modifications to your website with a few clicks, rather than by having to go through several long pages of codes.
Startup-specific benefits of a Content Management System
Most users will learn of your product first through your website. The website should be attractive, easy to navigate, and also provide sufficient information in a way that can draw sufficient users to your startup. 
Good content management system software will help you achieve this objective and provide a host of other benefits. These include:
Startups have limited resources but they also want to cater to everything that is essential for their product in terms of marketing as well as needs which arise after the solution is ready. A CMS is beneficial because it does not demand technical expertise or coding to develop content, so resources on that end can be spared.

A CMS streamlines workflows and facilitates team collaboration. All tasks related to digital content management can be carried out by different team members simultaneously. This includes tasks such as implementing security measures, producing content by the marketing team, or modifying your theme by developers.

Workflows are further streamlined because a CMS allows you to delegate user access based on users' roles. All your team members can work efficiently without disrupting workspaces.

A CMS allows you to modify your content from any device with an internet connection. This will allow you to maintain your website while you are traveling for business.

Content scheduling is also easy with a CMS, which is useful when multiple team members are creating and modifying content.
What key criteria to keep in mind when choosing content management systems?
1. Integration
Apart from catering to the basics of content management and modification, the ideal CMS will be able to work with other partners in your existing tech stack or the platforms you plan to include in your tech stack in the future. This will allow you to get optimal benefits out of cross-departmental collaboration along with the ease of automation.
2. Content editor
The best content management system for startups will have an easy-to-use content editor. It will allow you to function efficiently even without coding skills, and save time that is spent managing content. This helps everyone on your team as well.
3. Core functions
Content management is all about creating, organizing, and editing content for the digitally oriented world. It would be wrong to assume that all CMS systems inherently provide this functionality. It is equally important to see if you can perform these tasks with ease, and if the content management system comes with an intuitive interface. It's best to even check for additional features that you may require in the long run, or once you have actually started working.
4. Customization
Website content management systems allow you to customize content so that your website mirrors your brand identity. You should be able to present your content the way you want, in the order of your choice, and in your preferred display feature. If you do not have the ability to customize, then all companies using a particular CMS will have a similar website and you will not be able to make yours unique in spite of the investment you have made.
5. Multiple language support
To cater to a global audience, your CMS must provide multilingual support. The best content management systems for startups will provide support in multiple languages as global expansion often tops the list of aspirational goals for founders.
Top 5 Best Content Management Systems for Websites in 2022
Description: CMS that vouches for the fastest no-code website hosting for content management, blogs, and landing pages, empowering marketers with a single unified platform.

Best for: Startups, entrepreneurs, and marketers.
Pricing — Four plans are available at varied prices:
Free for 1000 all-time visitors.

Lite: $29 per month

Full: $49 per month

Full Plus: $99 per month
Evaluation of key criteria:
Integration: Salesforce, HubSpot, Shopify, Google, Google Analytics, Stripe, Zapier, Drift, Klaviyo, Intercom, MailChimp, YouTube, and Help Scout.

Content editor: Real-time no-code editor.
Core functions:
Creation of intuitive pages

Customizable layouts

Unlimited A/B testing

Unstack manages hosting (on Amazon Web Services) so there is no provision for shared hosting accounts.
Customization: Available with the Full+ plan

Multiple language support: Only English supported
Pros:
Weekly product releases, Unstack Community Forum and playbooks available with all Unstack plans

The platform scales effectively and does not require technical expertise in its setup and implementation.
Cons:
Design customization is easy only for those who have knowledge of HTML or CSS.

Support in more languages is desired.
Description: Conversion intelligence platform that leverages website traffic to help you attain the maximum number of convertible leads and provides landing pages that can be created instantly.
Best for: Small startups and growing businesses in e-commerce, SaaS, and professional services.
Pricing — Three plans are available at varied prices:
Launch: $90 per month

Optimize: $135 per month

Accelerate: $225 per month

The features below are specific to the SaaS solutions provided by Unbounce.
Evaluation of key criteria:
Integration: 123 Form Builder, amoCRM, Autopilot, Agile CRM, Excel, Facebook, Google Sheets, Gmail, Freshmail, Groove, HubSpot, InfusionSoft, PipelineDeals, Salesforce, Zendesk, Zoho Creator, and Zoho CRM.

Content editor: Unbounce Classic Editor lets you add, customize, and edit with ease.
Core functions:
Direct connection with Google Analytics so you can see what is working and what is not.

A/B testing to optimize the experimentation of new ideas into convertible leads.

SEO optimization
Customization: Fully customizable templates for SaaS pages

Multiple language support: Only English
Pros:
Easy user interface that does not require HTML knowledge.

Easy to conduct A/B tests.

Prompt customer service
Cons:
The drag-and-drop features could do with more streamlining.

The dashboard needs to be a bit more organized.
Description: All-inclusive platform for converting website visitors through effective A/B testing and scalable landing pages.
Best for: Startups and growing businesses
Pricing
Three plans are available at varied prices:
Free: 1 free website included
Pro: $49 per month
Business: $250 per month
A free trial for 14 days is available for each of the two paid plans.
Evaluation of key criteria:
Integration: Direct integrations include integrations with AWeber, ActiveCampaign, Attentive, ConvertKit, Autopilot, Drip, HubSpot, Google Tag Manager, Google Analytics, Intercom, Mail Chimp, Segment, Postscript, WordPress, Shopify and Zapier. API integrations include Salesflare, Invoice Berry and Capsule CRM.

Content editor: Editing text is very easy with the ConvertFlow Builder.
No coding platform for website creation and personalization

You can create forms, landing pages, quizzes, popups, and surveys as well.

An extra degree of "humanness" for your website by optimizing records of history for each visitor, greeting visitors by name, and tailor-made offers for respective visitors.
Customization: Is available, along with adding merge tags to your personalized content, segmentation of visitors, and much more without having to wait on developers

Multiple language support: Only English
Pros:
Every feature around website creation and management can be aligned to each individual visitor.

Efficient broadcast feature that runs optimally targeted campaigns

Consolidated platform for conversion of website visitors to customers
Cons:
The CTA (Call to Action) builder is not as intuitive as it could be.

The container elements need more clarity.
Description: An all-in-one gallery offering landing page designs, templates, examples, and resources on the web
Best for: Startups and small businesses
Pricing
Three plans are available at different prices:
Quarterly: $25, billed per quarter
Lifetime: $99, billed once
Yearly: $75, billed annually
Evaluation of key criteria:
Integration: Zapier, Zoom, Google Meet, iCloud Calendar, Google Calendar, Outlook Calendar, New Figma Plugin, and Slack.

Content editor: Drag-and-Drop Inspiration Builder available to optimize the best components for your sample landing page.
Over 4000 designs to choose from

Clickable colors at the bottom of each inspiration

Responsive desktop and mobile designs

Provision to create unlimited collections for your most preferred inspirations

Provision to share your design collection with clients

1500+ components available in 20 categories
Customization: Yes, provision to share your personalized collection page through a share link, along with the ability to create your own sample landing page (optimizing the best components) and this can act as a base for your custom design.

Multiple language support: English supported
Pros:
Landing page templates designed by Landingfolio to give you maximum leads for sales

Examples - in the form of Landing Page Teardowns - let you know what must/must not be done.

The Template and Resource section of the website makes way for effective filter search because each item shows the respective tools they are built for.
Cons:
Needs more categories for design components
Description: Most widely used platform for content creation and management that also allows you to earn ad revenue and make your website as unique as your brand.
Best for: Startups, e-commerce, and freelancers
Pricing
Four plans are available at varied prices:
Personal: $2.15 per month, billed annually
Premium: $3.76 per month, billed annually
Business: $8.60 per month, billed annually
E-commerce: $15.48 per month, billed annually
All four plans come with a free one-year domain.
Evaluation of key criteria:
Integration:

Bynder

integration and over 40,000 important plugins are available.

Content editor: Available. With the ease of editing and customization of each block, the WordPress Editor can display visual elements in the same way as that of your actual website. The new Gutenberg Editor is primarily built for media-rich pages.
Advanced SEO tools (Business and e-commerce plans)

In-class hosting

Premium themes are available with all plans apart from the personal.

Ease of accessing content

Sites that are mobile responsive.
Pros:
Extremely easy to use

All features essential to website management are available in one place.

Users vouch for the plugin functionality.
Cons:
The widget system in the new 5.8 version works very slowly.

Multiple functionalities need extensions
Learn more with us
Access our Knowledge Base for Startups.
We can help!
At AbstractOps, we help early-stage founders streamline and automate regulatory and legal ops, HR, and finance so you can focus on what matters most — your business.
We can help you decide which content management system to use for your startup! Learn more.
Like our content?
Subscribe to our blog to stay updated on new posts. Our blog covers advice, inspiration, and practical guides for early-stage founders to navigate through their start-up journeys. 
Note: Our content is for general information purposes only. AbstractOps does not provide legal, accounting, or certified expert advice. Consult a lawyer, CPA, or other professional for such services.
---