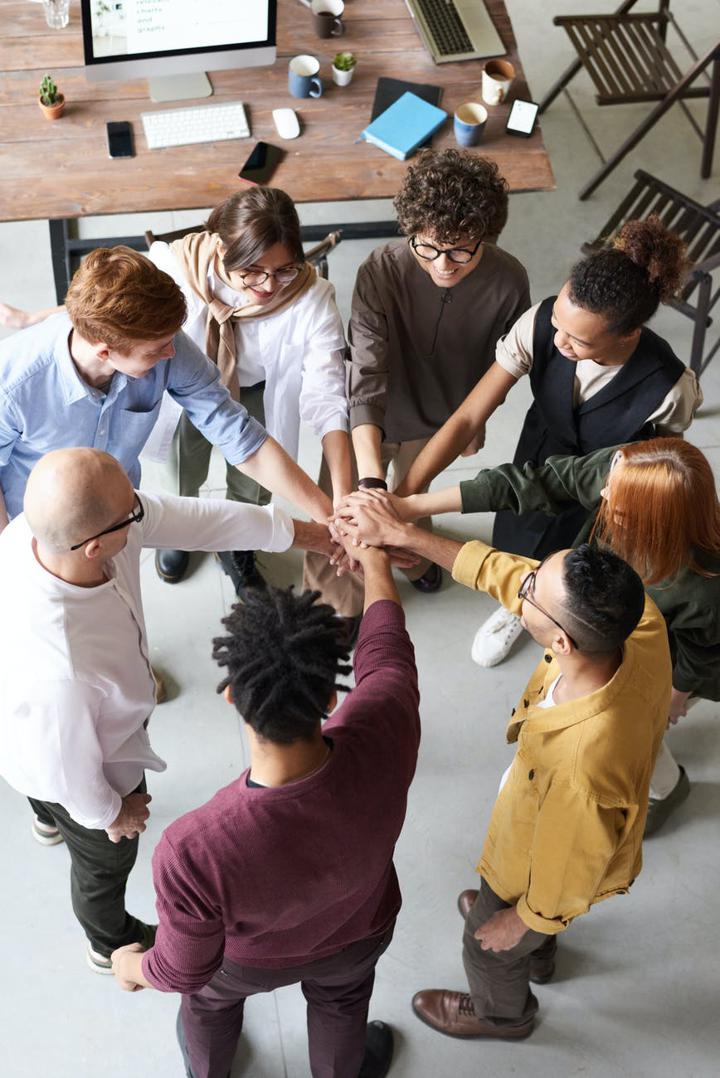 Photo credit: Pexels
What is PRM?
Partner Relationship Management or partner management software helps startups by providing them with the tools and infrastructure they need for two-way communication with sales partners, resellers, members of their supply chain, and other affiliates. A private portal is provided to each partner by the PRM platform to track information like deals, opportunities, campaign materials, and market development funds (MDF). This helps develop an optimal business strategy through the best utilization of available resources. 
Startups that wish to gain value from every aspect of their operations need to keep track of their business partners and how they function independently and as part of the startup. PRM provides an effective management strategy for equitable distribution of opportunities and funds by ensuring that the partners are on the same page as the brand they are selling and assuring the partners that the sales of one product will not be brought down because of the introduction of another (cannibalization). Partner management software can come in handy where third-party contractors are involved, for example, transportation companies, professional consultants, and external distribution centers.
Why does PRM matter?
PRM matters because it helps startups efficiently manage relationships with their marketing agencies, resellers, distributors, and sales partners. It functions by assigning private portals to each partner that help track sales, profits, deals, marketing campaigns, etc. In other words, PRM considers the different departments at the input end of the startup ( all whose focus is collectively acquiring a solid customer base) as partners, thereby coordinating them to optimize the utilization of their teamwork.
 Here are some of the main benefits of using PRM:
1. Partner integration
PRM means managing partner relationships. All partner relationships need to be unified with the startup. Tracking multiple partners can be ineffective in the absence of software that helps startups keep track of individual partners' operations. PRM can provide partner dashboards that are useful in comparing resellers, identifying where most of the leads are coming from, and what marketing strategy could benefit all partners. All essential data points are available on one platform that a channel manager can manage.
2. Enhanced communication
The PRM tool can store partnership-related documents and make them available to all appropriate parties. Doing so paves the way for solid communication as it opens the gateway to more questioning and feedback opportunities, thus clearing up any miscommunication. This two-way communication also creates a healthy work environment where everyone has a voice and is heard, which encourages sharing new ideas.
3. Methodical Marketing and Branding
While coordinating different partners with the startup, maintaining consistency becomes essential because the customer recognizes the result as a product from one cohesive unit, no matter how many players are behind the scenes. Customers need to identify the product as belonging to that particular brand. PRM can help achieve this consistency by automatically avoiding errors arising from inconsistency, like using outdated logos. PRM's partner portal provides a place for vendors to store partner-specific information. 
Apart from these benefits, PRM also helps monitor how partner funds are being managed and ensures funds are being used to accelerate profit. PRM also prevents sales conflicts that might be a result of human error.
What are some criteria to consider when looking for PRM service providers?
1. Number of partners
A PRM solution must accommodate the number of partners your startup needs. Some PRM solutions offer unlimited partners, while others allow only a fixed number. Payment for unlimited partners to a PRM solution can be costly, and the startup founder must decide if they need this at the onset. Growing startups might need to upgrade and add partners, and the founder can decide after analyzing growth trends.  
2. Pricing
Investment in PRM software can be beneficial if chosen judiciously. Several vendors offer different levels of access for varying price points. It is up to the startup founder to decide how much money they are willing to spend for their current management requirements and if such expense is worth the investment. If not, they can postpone subscribing to a PRM or begin with smaller prices and upgrade as their revenues grow.
3. Automated Onboarding
Adding multiple partners to the PRM system at once could be challenging, but a PRM solution should thus help this onboarding process run smoothly. A self-service portal is usually provided to partners after automated onboarding to fill in the relevant information. The automated system generates a contract sent to the partners to sign, which saves a lot of time during onboarding. If the startup requires integration with CRM software, then some PRM tools also provide that.
4. Integration
Any PRM software should easily integrate multiple partners and allow for new partners in the future. Partner dashboards must make it easy to compare information like which reseller is drawing more profit, whose selling technique is more attractive, which reseller could do better by focusing on another market, etc.
Top 10 Partner Relationship Management Software for 2022
PartnerStack 
Description: Only partnership platform built exclusively for SaaS (Software as a Service) intended to maximize growth for software businesses and their partners.
Best for Evolving, mid-Market SaaS companies and their partners who want their products to get good exposure; also for those looking to promote B2B software.
Cost: The pricing for PartnerStack starts from $500 a month and an additional 15% fee on partner layouts.
Evaluation of critical criteria:
Number of partners: Not available. PartnerStack can be contacted individually for greater clarity.

Pricing:  PartnerStack offers three pricing plans. Essentials, Growth, and Enterprise.

Automated Onboarding: PartnerStack allows the leveling of partner programs through automated onboarding to accelerate the growth process. A working example would be companies like Intercom, Webflow.

Integration: PartnerStack allows you to track and reward your partners automatically. Proper integration is at work to ensure accurate tracking and sending out timely payouts. 
Pros
Allows efficient management of business relationships

Helps in better engagement with partners by providing appropriate tools that ensure accurate tracking and timely payouts, thereby assuring you of compliance

Inbuilt protection from frauds
Cons
Delayed customer support

Complex implementation requires a proper understanding of the software used to acquire the best results.
Allbound PRM
Description: A PRM platform enabling real-time sales and marketing tools in one all-encompassing mobile-friendly partner portal.
Best for Mid-market technology companies
Cost: Following a common practice as most software sellers, Allbound PRM has to be contacted for pricing information.
Evaluation of Key criteria:
Number of partners: Not available.

Pricing: Allbound PRM maintains a non-disclosure of its pricing. They can be contacted individually for specific pricing.

Integration: Allbound PRM provides a consistent connection between you, your tools, and your partners. 

Automated onboarding: Allbound PRM provides onboarding for partners and automated online training that can be accessed independently.
Pros
Allbound PRM can be customized according to your needs.

Unlimited and quick customer support

No specific technical knowledge is required to use Allbound PRM. It is easy to use and comes with automated learning.
Cons
The absence of certain features like the ability to clone and reorder content

It requires a system administrator for efficient utilization.

Allbound PRM does not support multiple languages for global companies. This makes its application difficult abroad.
Crossbeam
Description: Crossbeam is a Partner Ecosystem Platform that tabs on the intersection between partners, customers, and prospects without disclosing the rest of your data, which it stores securely.
Best for Tech-based startups looking for Instant Account Mapping that is hassle-free and does not disclose any other data
Cost: According to most software sellers, Crossbeam has to be contacted for pricing.
Evaluation of critical criteria:
Number of Partners: Not available, but Crossbeam segregates partners into technology partners, solution partners, and referral partners.

Pricing: Crossbeam has to be contacted for pricing.

Integrations: Salesforce, Snowflake, Rollworks, Matillion, Zapier, Conversica.

Automated onboarding: Crossbeam introduced a self-serve onboarding process.
Pros.
Quick and efficient customer support

Ease in identifying referrals and connecting with partners

Allows control over what data you choose to share with each partner.
Cons.
The CRM must be updated regularly; otherwise, it engages old customers.

Updating to the different integrated software can be confusing.

Hesitancy by some parties who do not understand keeping a tab on overlapping information
Shareasale
Description: Variety of integrated services that assist in the growth of your Affiliate program.
Best for Performance-based partnerships
Cost: According to most software sellers, Shareasale has to be contacted for pricing.
Evaluation of critical criteria:
Number of partners: Not available. Contact Shareasale

Pricing: Shareasale has to be contacted for pricing.

Integrations: Awin's Master Tag Technology, Shopify, Betterworks

Automated onboarding: Not available. Shareasale must be contacted individually for greater clarity on the onboarding process.
Pros.
Simple process of reaching out to multiple affiliate programs

Connect to various well-known brands that are already listed in the Shareasale marketplace.

Easy to install
Cons.
Absence of updates to the dashboard

Not very clear tracking

Terse customer support
Impartner
Description: Fast-growing provider of channel management technologies through its chief PRM that aids partner relationships accelerate demand, revenue, and profit.
Best for: Startups desiring a better return on their channel investment
Cost: The pricing starts from $2000, with modules and add-ons available. The price must be confirmed by contacting Impartner PRM.
Evaluation of critical criteria:
Number of partners: Not available. Contact Impartner PRM.

Pricing: Starting at $2000. Contact Impartner PRM.

Integrations: Provides code-free simplified integration

Automated onboarding: Impartner PRM automates onboarding with "triggered workflows for Applications and Approvals."
Pros.
Presence of innovative features like CRM sync, Co-branded Collateral, News on Demand, etc.

Easy configuration

Easy sync between Salesforce and Impartner
Cons.
Lack features of modern PRMs

Requires back-end coding for some pages

Complicated tools
Salesforce PRM
Description: This is a PRM platform consolidating marketing, sales, commerce, service, and IT teams using cloud-based technology.
Best for Startups 
Cost: Starts at $10 per log in, or $25 per member
Evaluation of critical criteria:
Number of partners: Not available. Contact Salesforce PRM. Members, however, are frequent users and do not need to log in.

Pricing: Add-ons are available

Integrations: Salesforce products integrate directly with many external applications. Contact Salesforce PRM for system requirements.

Automated onboarding: Salesforce PRM has a simplified onboarding process with features that can be implemented through an interactive wizard.
Pros.
The simplified and automated channel sales process

Effective marketing campaigns using quick-start tools

Data can be connected from any device to share reports, track KPIs, etc.
Cons.
Complex configuration and setup 

Expensive; extra costs for add-ons

Poor customer support
Channeltivity
Description: This PRM solution provides robust tools that foster business by improving partnership and enhancing relationships.
Best for Emerging and mid-market SaaS companies.
Cost: It offers three price ranges.
Evaluation of critical criteria:
Number of partners: Contact Channeltivity

Pricing: The Channeltivity Standard Edition has priced at $1399 per month; the Channeltivity Salesforce Edition at $1699 per month; and the Channeltivity HubSpot Edition is priced at $1699 per month.

Integrations: Salesforce, HubSpot CRM, Zapier

Automated onboarding: Not available
Pros.
Excellent and efficient customer service

Simple design and easy process of customization of the system

Unlimited user licenses.
Cons.
Tricky integration of groups and responsibility profiles

Outdated library

It does not support any other currency apart from USD.
Zift Solutions
Description: The leading Enterprise Channel Management solution that aids in channel program productivity by automating sales, marketing, and operational processes.
Best for: Established channel vendors relying heavily on channel partners and hyper-growth companies
Cost:  Zift Solutions follows the practice of most software sellers by not disclosing prices publicly.
Evaluation of critical criteria:
Number of partners: Not Available. Contact Zift Solutions.

Pricing: The starting range is unavailable, but there is no free trial. Zift Solutions charges on a per-feature basis.

Integration:  Google Analytics, WebTrends, Sugar CRM, Zoho, Microsoft Dynamics, HubSpot, and many more

Automated onboarding: The onboarding process is fully automatic.
Pros.
Easy to use automated co-branding

Helpful customer support team

Fresh ideas for attracting new customers
Cons.
Complex log in to the platform at times

The confusing layout of icons for beginners

Confusing Salesforce integration process
Magnetrix PRM
Description: Magnetrix PRM is Salesforce AppExchange's partner management portal provider functioning through a web portal and aiding onboarding of partners, providing them with instruments they need for making profits.
Best for: Startups need a portal to supplement their channel partner program or provide self-service portals to customers. Integrated with Salesforce, MS Dynamics, or HubSpot.
Cost: Starts at $1499 per month
Evaluation of critical criteria:
Number of partners: Not available. Contact Magnetrix PRM.

Pricing: Starts at $1499 per month

Integrations: Salesforce, Microsoft Dynamics

Automated onboarding: Fully automatic and configurable process to speed up the onboarding process.
Pros
Highly efficient customer service team

Salesforce integration is fully configurable, and code-free 

Allows you to customize your fields according to your needs.
Cons
Static list views cannot be dynamically stored by clicking on the column label.

Lack of flexibility in the LMS portion of the tool
Description: Partner Insight helps boost a startup's partner-led growth by automating it. It serves as a unique and commonly accessible platform for you and your B2B partners to work together. This single platform consolidates and presents all relevant info so that you and your partners can be engaged and know which areas to focus on to have the quickest positive impact on revenue.
Best for: B2B SaaS/tech startups
Pricing: Pricing details not provided. However, the subscription fees payable (non-cancellable and non-refundable) are based on the Customer's Use Limit as outlined in the Purchase Order. 
Evaluation of Key Criteria:
Number of Partners: Information not available. Contact Partner Insight.

Integrations: Integrations are available, but Partner Insight doesn't take any names of particular software at the outset.

Automated onboarding: Sync with each partner in a dedicated collaboration hub. Be aligned on new deals, tasks, documents and track progress easily.
Pros: 
Partner Insight's collaboration-centric platform is quite conducive to getting a good grasp of every partner's performance and a good understanding of how the broader pipeline is performing.
Cons:
Not a lot of comprehensive information about Partner Insight can be found online - including on their website.
Learn more with us
Access our Knowledge Base for Startups
We can help!
At AbstractOps, we help early-stage founders streamline and automate regulatory and legal ops, HR, and finance so you can focus on what matters most—your business.
We can help you decide which partnership relationship management software to use at your startup. Learn more.
Like our content?
Subscribe to our blog to stay updated on new posts. Our blog covers advice, inspiration, and practical guides for early-stage founders to navigate their startup journeys.   
Note: Our content is for general information purposes only. AbstractOps does not provide legal, accounting, or certified expert advice. Consult a lawyer, CPA, or other professional for such services.
---