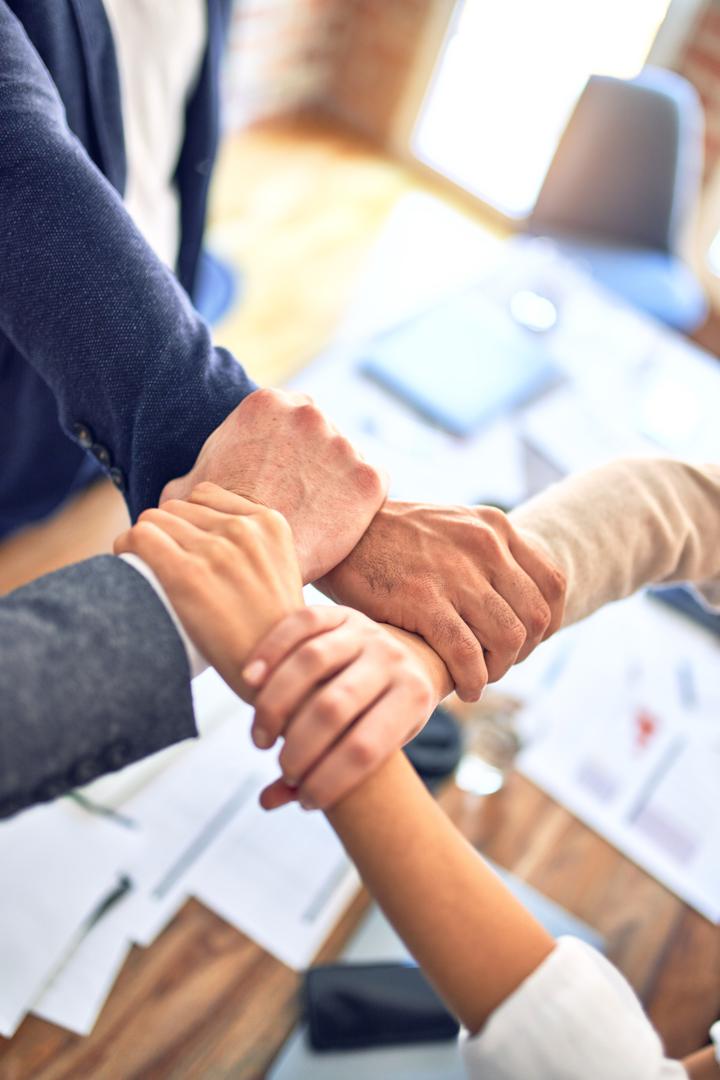 What is Partnership Relationship Management?
Partnership relationship management (PRM) is a collection of software and techniques that startups use to foster effective business relationships with those they collaborate on branding and those who sell their products and / or services. 
PRM (partnership relationship management) can vary from simple methods of monitoring co-marketing partnerships to complicated systems involving advanced data and software administration. Based on the kind of startup you are building and your targets for partnering with certain other business entities, partner initiatives can occur in many ways and serve a variety of purposes.
Why is Partnership Relationship Management important?
Partners frequently sell your product/service in return for a commission/credit. One other possibility is to have partners get leads to you in exchange for a commission/credit. Other kinds of partnerships might be much more marketing-focused; for example, your startup may collaborate with another business to execute content production, teleconferences, blogging, or other marketing initiatives. These endeavors typically ought to be beneficial to all parties.
Rapidly expanding SaaS startups view partner relationships as a tool to find creative and inventive ways to yield maximum market traction. It is essential to be choosy in your partner selection, collaborating only with businesses whose objectives, ideals, developmental stage, and product offerings align with or augment your own. Effective partnership relationship management can assist your startup in acquiring new customers, scaling rapidly, and implementing new market research possibilities that would otherwise be unavailable. 
What should you look for when choosing vendors in this space?
When it comes down to picking the correct PRM application for the startup, there are a lot of variables that might influence your choice, and that is why meticulously evaluating your startup's specific requirements, adequately prioritizing those needs, and exploring your alternatives is always the best approach.
The partnership relationship management software that you select should take into account several factors, including:
Business sector

Financial plan

Onboarding process

Functionalities

Integrations

Particular partnership approaches you to intend to pursue
For instance, if you are a Salesforce CRM software user, selecting their PRM software may come in handy for your startup if developing a smooth integration and simplifying the user experience between both technologies (i.e., the CRM and PRM) is a priority.
The SaaS sector, however, is distinct in several aspects, and as a startup, you may be seeking a PRM software platform with a strong market reputation. Fortunately, there are many major players in the SaaS PRM space with strong customer profiles. Choosing PRM software is certainly a significant decision - a kind of gamble that should not be taken lightly. 
With the right choices, you will be able to pin down your alternatives to a few vendors that best suit your requirements. Then simply contact your top picks to set up a demo or trial version so you can see the application in action. Use this opportunity to clear doubts and ensure you have all the facts you require to make an educated judgment and select the best PRM software for your startup.
Top 10 Partnership Relationship Management Software in 2021
Description: An enterprise-class solution for managing, optimizing, and accelerating every aspect of your channel, from partner recruiting to cooperatively marketing and selling, to managing your partners' performance.
Best for: B2B startups that sell through an indirect channel. 
Pricing: 
Impartner PRM pricing starts at $2000.00 per feature/ per month. 
Evaluation of Key Criteria:
Integrations:

Seamlessly integrate with Salesforce and other CRMs -- or, if you don't have a CRM, Impartner's PRM might just be powerful enough to serve that role for your channel.

Functionalities:

Ditch the spreadsheet and automate repetitive channel tasks. Easy-to-use interface and a personalized partner experience. Easily update your content and pages with clicks, not code.

Onboarding process:

Speed up partner onboarding with automated processes for faster paths to revenue.

Partnership approaches:

Reward partner performance by directing your best leads to your strongest partners; analyze what's working and what's not across every aspect of your indirect sales with the same insight that you have into direct sales.
Pros:
Easy to use

Great team to work with

Always improving to bring new and innovative functionality to its systems
Cons:
Can be a little clunky in places

They do not have a free version

Impartner PRM does not offer a free trial
Description: Drive channel sales by personalizing every touchpoint with Salesforce PRM.
Best for: With Salesforce's multi-tenant cloud computing model, it can serve the needs of startups of all sizes in any industry. 
Pricing: Sales Cloud PRM is generally available today with the Partner Community Cloud License for $25 per member per month.
Evaluation of Key Criteria:
Integrations:

Integrate with

Google Analytics

and understand how your partners use your partner portal by tracking new and returning visitors, page views, and search activity. Since the Cloud PRM is built on top of Salesforce, it integrates with other Salesforce products that you use.

Functionalities:

Partners can enroll leads in distributed marketing campaigns, personalize emails, and track results. Manage financial incentives for your partners — whether they're Marketing Development Funds (MDF) or Co-Op — and automate time-intensive tasks such as fund requests, approvals, claims, and signing for partners.

Onboarding process:

Guide partners through onboarding by creating role-specific tasks and timelines for each partner program and level. Track progress and recommend next steps with a

Lightning Component

.

Partnership approaches:

Manage financial incentives for your partners — whether they're Marketing Development Funds (MDF) or Co-Op — and automate time-intensive tasks such as fund requests, approvals, claims, and signing for partners.
Pros: 
All functionalities are well designed.

Report customization available.
Cons: 
Integration with partner applications requires a more detailed configuration.

The process for creating reports is not super intuitive.
Description: The #1 rated partner platform for SaaS. A one-stop shop for partner management.
Best for: Small to medium startups and mid-market B2B SaaS startups with referral, affiliate, and other channel management needs like reseller, ambassador, and other partner marketing. 
Pricing: Pricing details are not provided by the vendor. However, there are 3 tiers of pricing -
Essentials - Everything you need to launch the first program

Growth - Complete deal management integrated with the CRM

Enterprise - Custom integrations and endless scalability
Evaluation of Key Criteria:
Integrations:

30+ preset integrations and counting, such as Salesforce,

Stripe

, Hubspot, and so on.  

Functionalities:

Manages recruitment and application, resource management, referral tracking, and, critically, referral payouts. It lets you track partner links, leads, and deals inside PartnerStack.

Onboarding process:

Automate partner onboarding with custom forms and email flows. 

Partnership approaches:

Create partner groups with unique reward structures and content. Host partner marketing assets inside your partner's dashboards. 
Pros:
A very good tool to manage referrals & payouts with minimum effort.

Excellent customer success management.
Cons: Lack of direct integrations with CRMs.
Description: Channeltivity is the leading PRM Solution for tech startups.
Best for: Tech startups of all sizes looking to manage lead distribution, reporting, partner analysis, social sharing, and more with Salesforce & Hubspot integration.
Pricing: 
Standard Edition: $1399/mo

Hubspot Edition: $1699/mo

Salesforce Edition: $1699/mo
Evaluation of Key Criteria:
Integrations:

Salesforce

and

Hubspot

integrations available

Functionalities:

Everything you need to enable and engage: resource libraries, email notifications and reminders, discussion forums, and much more.

Onboarding process:

Manage your entire partner program in one place, from partner profiling and recruitment to enablement and more.

Partnership approaches:

Simplify referral workflow. Track sales, commissions, and payments. Enable your partners to quickly create co-branded marketing materials on demand.
Pros: 
Easy to install, set up, and use

Excellent tech support staff
Cons: 
Partner training might not meet expectations

Limited functionality when compared to alternatives.
Description: A place for partners and partner managers to work together.
Best for: Startups looking to build or expand indirect sales channels that include resellers, distributors, VARs, agents, dealers, OEMs, ISVs, systems integrators, franchisees, brokers, or retailers.
Pricing: Pricing details are not provided by the vendor. However, there are 3 tiers of pricing -
Evaluation of Key Criteria:
Integrations:

Salesforce, Hubspot,

Zoho

,

SugarCRM

,

Pipedrive

integrations available for all three plans.

Functionalities:

A solution to meet your PRM program needs, blending intuitive design with cutting-edge enhancements from partner onboarding to enablement, marketing collaboration, and deal registration.

Onboarding process:

Streamline onboarding and training to successfully ramp partners. Equips partners with the resources they need throughout their partner lifecycle.

Partnership approaches:

Co-branded assets to truly go-to-market with partners. Generate market awareness and drive more qualified leads with an

MDF program

. Eliminate channel conflict with a formalized deal registration process.
Pros:
Easy to learn and build content. 

Customer support team / account managers are very attentive and responsive.
Cons: A few missing features, such as the ability to clone content, reorder content, and advanced user visibility features (i.e., within a page, only allow X users to see a specific module of content on the page).
Description: Through customized, highly intuitive admin dashboards, ZiftONE makes it easy — enjoyable, even — for your partners to stay engaged with your brands.
Best for: Zift Solutions best serves established vendors that rely heavily on channel partners, as well as hyper-growth startups in multiple industry verticals looking to scale quickly via the channel.
Pricing: Not provided by the vendor. 
Evaluation of Key Criteria:
Integrations:

 

Customer Relationship Management (CRM) & Salesforce Automation (SFA) Platforms: Microsoft Dynamics, Salesforce,

SageCRM

,

SalesLink

, SugarCRM, Zoho

Incentive Management Platforms:

Ansira

,

The Planet Group

Marketing Automation Platforms: HubSpot,

Marketo

,

Oracle Eloqua

,

Pardot

Partner Relationship Management (PRM) Platforms: Salesforce PRM,

SAP PRM

Professional Services Automation Systems (PSAs):

AutoTask

,

ConnectWise

Functionalities:

Zift lets you build a naturally magnetic, mobile-responsive portal to support partner marketing and sales. 

Onboarding process:

Ramp up partners quickly and easily through frustration-free

onboarding

. 

Partnership approaches:

Dive deeper into partner accounts by tracking partner roles (including technical, sales, and support teams). Design unique portal experiences to support different partner needs based on role or segment. 
Pros: 
Automated co-branding is very simple to use

The pre-packaged campaign feature is brilliant
Cons: It can sometimes get difficult to log in to the platform.
Description: Collaborate with your B2B partners on a single platform like never before. Engage your partners and grow revenue faster. 
Best for: B2B SaaS startups
Pricing: Pricing details not provided by the vendor. However, the subscription fees payable for the service are based on the Customer's Use Limit as set forth in the Purchase Order. Payment obligations are non-cancellable and fees paid are non-refundable.
Evaluation of Key Criteria:
Integrations:

Available.

Functionalities:

Automate routines, tasks, and updates, reducing the time to manage partners. Enable your partners in seconds, not weeks.

Onboarding process:

Sync with each partner in a dedicated

collaboration

hub. Be aligned on new deals, tasks, documents and track progress easily.

Partnership approaches:

Get insights on your partner program performance, pipeline, engagement, and more. Boost your channel and scale partnerships with ease. 
Pros: Understand the performance of each partner and the performance of the overall pipeline in the same platform. 
Cons: The website provides very few details about the product.
Description: Onboard partners, share leads, manage opportunities, and close deals. 
Best for: Startups that need a portal to supplement their channel partner program or provide self-service portals to customers. Integrated with Salesforce, MS Dynamics, or HubSpot.
Pricing: 
Free - $0

Elite - Starting at $1,499 per month

Discounts available for non-profits.
Evaluation of Key Criteria 
Integrations:

Salesforce,

Microsoft Dynamics

,

HubSpot

,

Formstack

,

Adobe Sign

, etc.

Functionalities:

  Makes administrators' lives easier with familiar CRM-style interfaces and drag & drop capabilities. Building easy-to-use partner experiences for different groups of users helps startups remove barriers and ultimately channel partner success.

Onboarding process:

Save time and remove barriers to your channel by providing easy signup for new partners and partner employees. Automate activation with self-registration or control with your own approval process. Include your own Terms and Conditions for acceptance by the partner. Integrate Adobe Sign for eSignature.

Partnership approaches:

Complete User Management to easily assign courses to partners. Track many of the metrics you need to identify skills gaps that need to be addressed.
Pros: Lots of flexibility with the software's features.
Cons: The administrator portal is not easy to navigate.
Description: Crossbeam enables partner cross-selling without sharing private data.
Best for: Crossbeam is used for startups interested in intelligent account mapping without leaving their CRM.
Pricing: 
Free- $0 forever

Paid - Get a customized quote from the platform
Evaluation of Key Criteria 
Integrations:

Salesforce, Hubspot,

Snowflake

, etc.

Functionalities:

Crossbeam automatically syncs data from the most common systems of record about customers and sales prospects — including

CRMs

, data warehouses,

Google Sheets

, and CSV uploads.

Onboarding process:

Use Crossbeam to measure the total addressable market of your partnership, collaborate with partners to target shared customers and prospects, and measure the impact of your collaboration on sales and product adoption over time.

Partnership approaches:

Use Crossbeam to build a data-driven tech partner ecosystem. Then scale it, drive revenue, and measure success.
Pros: Eliminates the need to share messy spreadsheets with partners.
Cons: Potential partners might not trust Crossbeam as a third-party appropriate for their customer list.
Description: Create long-lasting, profitable partnerships by promoting relevant products and services to your audience.
Best for: ShareASale is extremely useful for merchants selling products online and looking to boost their sales and reach.
Pricing: Merchant setup fee = $550. Shareasale also requires a $100 minimum deposit in addition to the access fee. This deposit goes directly into your account and is used to pay the affiliates for sales and other qualified leads that you've defined for your program.
Evaluation of Key Criteria 
Integrations:

Shopify,

WooCommerce

, etc.

Functionalities:

  Partnered with the top affiliates in the industry and gives startups the tools needed to connect and start driving sales.

Onboarding process:

Create a custom page to allow publishers to sign up for the client's merchant program instantly with minimal information. Row the partner base by sending targeted invitations to affiliates based on niche, relevance, and performance criteria, both in-network, and out-of-network

Partnership approaches:

A great way to organize partnerships is by creating specialized, targeted activation campaigns. Use tags to pull reports, send newsletters, provide a special commission and even upload creatives that will be available only to specific affiliates. 
Pros: Fairly easy setup
Cons: 
Might be considered expensive by those who fit its target customer base

Unclear tracking
We can help!
At AbstractOps, we help early-stage founders streamline and automate regulatory and legal ops, HR, and finance so you can focus on what matters most—your business.
If you're looking for help with tools for partnership relationship management software suitable for your startup, we have got your back. Sign up to get started.
Like our content?
Subscribe to our blog to stay updated on new posts. Our blog covers advice, inspiration, and practical guides for early-stage founders to navigate through their start-up journeys.  
Note: Our content is for general information purposes only. AbstractOps does not provide legal, accounting, or certified expert advice. Consult a lawyer, CPA, or other professional for such services.