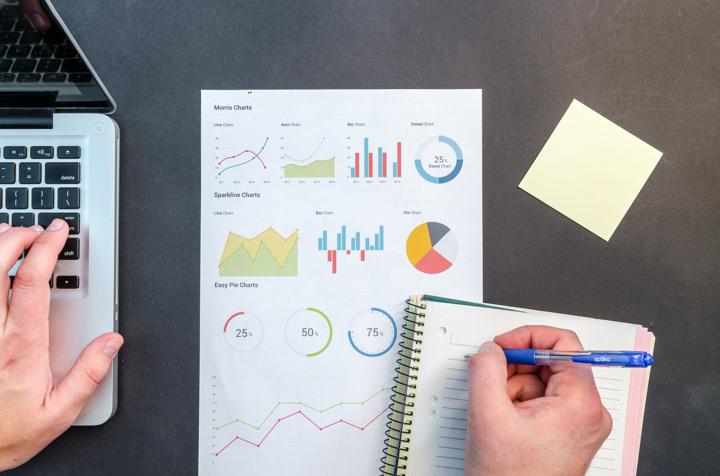 Photo credit: Pexels
CRM software was created around 30 years ago to assist startups in better managing client interactions and all of the data associated with them.
In today's world, CRM software is more intricate than ever before. While having a CRM solution in place seems to have become a need for virtually every startup, choosing one that perfectly suits your startup's, industry's, and targeted market's demands could be difficult.
This is why we're going to compare and contrast two of the most popular CRM platforms on the market to help you determine which is right for you: HubSpot or Salesforce.
HubSpot Salesforce Integration
HubSpot and Salesforce can now be integrated for a quick, dependable, and efficient collaboration between the different databases. They don't require any advanced technical knowledge for installation.
Onboarding is Simple and Requires No Tech Skill Set
The HubSpot-Salesforce integration is simple to set up and involves no technical knowledge — just a simple handset-based setup procedure. HubSpot has a team of experts and personnel committed to keeping your integrations up to date.
Provide Your Sales Personnel with Vital Lead Intelligence
Modifications to HubSpot and Salesforce are simultaneous. When you update one platform, the other is as well with bi-directional sync. Decide which updated records from HubSpot are to be synced to Salesforce, and also have crucial lead analytics like email views, form uploads, website traffic, and more immediately sent to your sales department so they can convert more leads. To have the sales department focus their engagement and save effort, transfer lead scores from HubSpot to Salesforce.
Optimize the Marketing-to-Sales Cycle
Customize email campaigns, categorize your databases, or write emails on behalf of a lead's designated sales rep using information from Salesforce's connections or accounts. Startups will never need to manually export lists from Salesforce (to launch a campaign) or transfer the campaign's feedback again into Salesforce. Salesforce will automatically transfer accounting reports from closed-won prospects directly into HubSpot when the sales department converts those leads into customers. This allows startups to correlate specific marketing initiatives to revenue.
HubSpot versus Salesforce
Pricing
Salesforce Pricing for Sales Cloud:
Essentials: $25/mo/user

Professional: $75/mo/user

Enterprise: $150/mo/user

Unlimited: $300/mo/user
HubSpot Pricing for Sales Hub:
Starter: Starts $45/mo [2 paid users included. $23/month per additional user]

Professional: Starts $450/mo [5 paid users included. $90/month per additional user]

Enterprise: Starts $1,200/mo [10 paid users included. $120/month per additional user]
[Correct at the time of writing]
Conclusion: Although Salesforce offers an "Essentials" subscription for $25/user/month, it won't take you very far. Their fundamental Sales Cloud (core CRM) model, similar to HubSpot's Sales Hub, is built on essentially an "anchor and extend" strategy. You'll soon be shelling $150/user/month for its Sales Cloud Lightning Enterprise plan to achieve the functionalities you want.
That's not all …
You'll have to purchase Salesforce's Marketing Cloud, Service Cloud, and other productivity and collaboration tools separately. Salesforce comes with an additional set of charges. As their startups grow, most clients will need to hire professionals and pay more for their assistance. HubSpot's pricing scales with the startup and its overall cost (which includes setup, maintenance, and training) is a fraction of Salesforce's. HubSpot's price structure for substantial, growing startups is far more straightforward and scalable than Salesforce's.
Features
Salesforce's distinction as a complicated CRM for enterprise-level entities is well-deserved. Salesforce's CRM is more customizable than HubSpot's in terms of features. However, for optimum flexibility, you'll need expert personnel at hand. HubSpot, on the other hand, adopts the opposite strategy. They are committed to layout, customer experience, and usability in a way that no one else is. HubSpot is routinely regarded as the best user-friendly CRM and B2B solution, with rep adoption being a popular feature among HubSpot customers. HubSpot's CRM has also gained significant corporate power in recent years.
Conclusion: Salesforce shines because of its extensive feature set and customizability. However, many startups would benefit from a CRM that their salespeople are more interested in using. HubSpot is also superior if you're a startup that requires a strong relationship between marketing and sales, as well as a CRM with simple functionality.
Reporting and Analytics
HubSpot wasn't always known for its analytics solutions, although with recent enhancements to report-generation and the addition of Income Attribution tracking in Marketing Hub Enterprise, they've risen to their competitor. Speaking of which, Salesforce is exceedingly powerful in this respect, with extensive reporting that can be tweaked in a seemingly infinite number of ways. However, this personalization might take some time to develop and perfect.
Conclusion: For the time being, Salesforce takes the lead in reporting and analytics. HubSpot will soon take over this area if its reporting functionalities continue to develop and become more sophisticated, along with their easy-to-implement alternatives.
Scalability
Among the nicest features of the HubSpot, CRM software is the ability, to begin with, a free version and upgrade as your startup expands - you can even choose to expand only in those sections where you require more features. 
On the other side is Salesforce's capacity to grow and adapt the system for a startup is limitless. It's intended for large corporations with a long list of niche demands, covering both predictable and unpredictable developmental demands. 
Conclusion: Both tools will evolve as you do. As your startup grows, HubSpot provides easy-to-implement flexibility, while Salesforce provides near-limitless personalization.
Automation
Salesforce features its own AI, Einstein, to assist customers in working more effectively. You may set up fully automated procedures to move connections from the status of possible leads to being onboarded clients and beyond with Salesforce's various add-ons. 
HubSpot, too, provides a robust automated toolset, featuring pipelines you can create on any connection, business, transaction, or ticket amount. HubSpot also has your back when it comes to creating internal or customer-facing activities. 
Conclusion: HubSpot now provides huge and relatively complicated enterprises with genuine, smart, and effective automation.
Collaboration
Both HubSpot and Salesforce include sales, advertising, and customer support functions, and you could overlay their tools and packages to get the combination you need. HubSpot designed its entire sales, marketing, and service packages in-house. That means the customer experience is consolidated and uniform, with statistics, analytics, and specific tools that are standardized. 
Salesforce has a wider range of products and services, but this might compromise objectives like simplicity and maintenance. Customers may have a less cohesive user experience as a result of acquisitions like Pardot.
Conclusion: The simplicity of usage, system product strategy, and the rigorous flywheel approach of HubSpot will make it simpler for startups of all sizes to interact more effectively. Salesforce's features make this objective increasingly challenging. HubSpot is the winner when it comes to collaboration.
HubSpot or Salesforce
So, when should you use HubSpot or Salesforce as your CRM?
As a general guideline, select HubSpot if you want functionality without sacrificing sheer simplicity of use. If you require CRM software that can be tailored perfectly to your liking, however, then Salesforce is the way to go.
Is HubSpot a viable alternative to Salesforce in general? Definitely. HubSpot and Salesforce are your primary options if you want the finest CRM software for your startup. Startups also prefer HubSpot if they worry about sales rep adoption, assistance, engagement, and pricing.
For certain startups, combining HubSpot with Salesforce and setting up an integration between the two technologies may be the best option. Although HubSpot and Salesforce are market rivals with certain features in common, some startups might benefit from integrating both platforms.
HubSpot CRM vs. Salesforce
To put it simply, the distinctions you'll want to consider when deciding between HubSpot and Salesforce CRM have to do with outside resources and organizational focus. 
HubSpot provides several advanced features included in the CRM (free) to help startups digitize their sales processes. Startups and small-to-medium businesses with shoestring budgets who need more automated follow-ups with sales and marketing prospects should take a look at HubSpot. Salesforce should be explored by more established startups with significant leads and contact lists to determine if its capabilities merit its per-user price tag. Because the two platforms are integrated, businesses can start with HubSpot and transition to Salesforce as they expand.
Salesforce vs. HubSpot CRM 
Many HubSpot vs. Salesforce evaluations points out that HubSpot is designed for small businesses and has a limited number of integrations. That might have been true when HubSpot's free CRM was originally launched, but the company's total integrations have now expanded to 153, encompassing solutions for lead generation, data transmission, mobile applications, e-commerce connections, and more.
Salesforce includes numerous app integrations and built-in functionalities that work together to improve the tool's core CRM capabilities in a nearly seamless manner. A few of these integrations are built within the tools themselves: apps and modules are pre-built and do not require the assistance of developers to completely integrate into the system.
HubSpot vs. Salesforce Marketing Cloud
Salesforce Marketing Cloud
Salesforce Marketing Cloud (SMC) is a marketing solution that allows multiple-channel campaign implementation, evolving customer experiences, pre-and post-campaign insights, audience development and categorization, social media interaction and advertisements, and a data analysis platform, among other things. SMC does this through the use of "Studios" and "Builders."
Salesforce Marketing Cloud is a functionality-rich platform with powerful marketing-related capabilities such as:
Real-time customer engagement

Automated email and marketing

Engagement, monitoring, and advertising on social media

Push notifications and mobile messaging (SMS)

Marketing analytics for customers
HubSpot Marketing Hub
HubSpot Marketing Hub is quite an effective cloud software for building your digital marketing strategy. Customer relationship management (CRM), email campaigns, and campaign optimization are all neatly integrated within it. That's a lot of functionality and flexibility inside one platform, so it can cater to the requirements of both large and small enterprises; however, the price tag will most likely exclude early-stage startups. 
HubSpot Marketing Hub is a user-friendly solution that grows with your startup and checks nearly all of the boxes you'd look for in a digital marketing platform. The emphasis is shifting to tracking and improving user experience, which requires a solid understanding of CRM and focused multi-channel marketing. Email marketing is still an important gear in the wheel.
Learn More with Us
Top 10 partnership relationship management software for startups in 2022 | AbstractOps
Best Customer Success Software in 2021 | AbstractOps
What is growth marketing? | AbstractOps
What is B2B lead generation? | AbstractOps
We can help!
At AbstractOps, we help early-stage founders streamline and automate regulatory and legal ops, HR, and finance so you can focus on what matters most—your business.
We can help you choose between HubSpot or Salesforce for your startup. Learn more.
Like our content?
Subscribe to our blog to stay updated on new posts. Our blog covers advice, inspiration, and practical guides for early-stage founders to navigate through their start-up journeys.
Note: Our content is for general information purposes only. AbstractOps does not provide legal, accounting, or certified expert advice. Consult a lawyer, CPA, or other professional for such services.