Importance of Tracking Employee Progress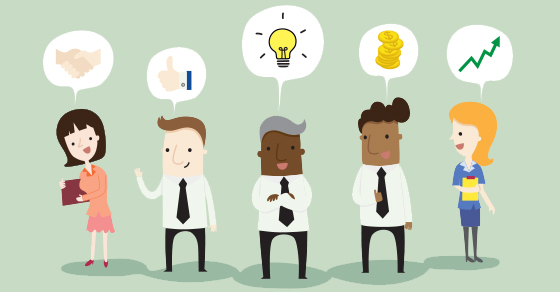 When it comes to managing a workplace, what you don't know can hurt you. If a manager doesn't know exactly how well or how poorly her employees are performing, she will have no idea how to reward the workers who are excelling. She also will not know when to assist — or even fire — those that are underperforming. 
Measuring and managing employee performance is important because it gives you the ability to properly gauge worker efficiency, identify who is working hard and who isn't, determine how to properly compensate your workforce, and improve your workplace's overall productivity. 
Employees become aware of their peers who consistently receive pay increases and promotions and they strive to follow in those peers' footsteps. Similarly, employees might look at their peers who have been demoted or fired and view them as cautionary tales.
Best Methods To Track Employee Progress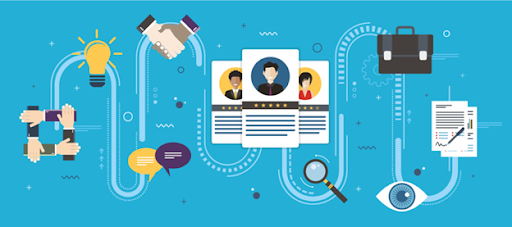 a. Best suited for projects that are iterative and incremental. It's a type of process where demands and solutions evolve through the collaborative effort of self-organizing and cross-functional teams and their customers.
b. Agile is a methodology that has methodologies within itself, such as Scrum and Kanban. While some may argue that they should be considered more as frameworks, they are used to develop and deliver a product or service and carry their own set of characteristics and terminology which I think makes them worthy enough to be included on this list.
a. It is very visual method that aims to deliver high-quality results by painting a picture of the workflow process so that bottlenecks can be identified early on in the development process.
b. Kanban made its mark within the software development industry. However, due to its flexibility it has gained traction in other industries and is one of a few project management methodologies that can be applied to any project that requires continuous improvement within the development process.
c. Kanban is a fit for projects with smaller teams who need a flexible approach to delivering a product or service. Kanban is also great for personal-productivity purposes.
a. Lean's methodology promotes maximizing customer value, while minimizing waste. It aims to create more value for the customer by using fewer resources.
b. Often mistaken for specializing in manufacturing industries, Lean is ideal for any business or organization that is not looking for a process as such, but is interested in transforming how they conduct doing business.
a. Through the PMI comes the PMBOK, which is not quite a methodology but a guide detailing a set of standards that characterize project management.
b. PMBOK stands for the Project Management Body of Knowledge and is a set of standard terminology and guidelines for project management.
c. Because it's more of a reference guide than an actual project management methodology, you can't implement PMI/PMBOK to a project. However, it can be used for when you want to weigh in on the best practices for your project.
a. Its goal is to develop, deliver, and sustain complex products through collaboration, accountability, and iterative progress. What distinguishes Scrum from the other Agile project-management methodologies is how it operates by using certain roles, events, and artifacts.
b. It is best suited for projects that consist of teams of less than seven people who need a flexible approach to delivering a product or service.
a. It uses quality management methods, which are mostly empirical and statistical, as well as the expertise of people who are specialists in these methods.
b. Best suited for larger companies and organizations that want to improve quality and efficiency through a data-driven methodology.
a. Waterfall is a linear, sequential design approach where progress flows downwards in one direction — like a waterfall.
b. Best suited for larger projects that require maintaining stringent stages and deadlines, or projects that have been done various times over where chances of surprises during the development process are relatively low.
c. Waterfall is a project-management methodology that stresses the importance of documentation. The idea is that if a worker was to leave during the development process, their replacement can start where they left off by familiarizing themselves with the information provided on the documents.
Reviews of Best Project Management Tools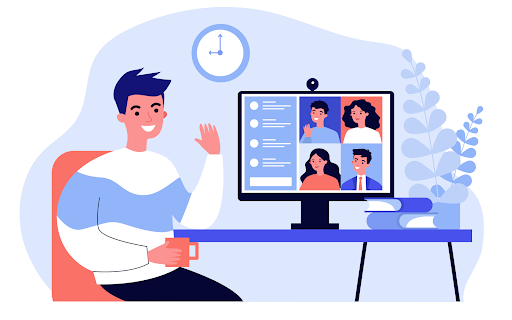 Positive Review: A user says that Asana helps them in managing internal projects. They run some internal projects to manage daily team activity and leave management systems. They manage all internal development using Asana and assign tasks to the team on a weekly basis. Asana lets the team add the updates to the tasks every day. Asana is developed to help with great visuals and let them see the status of the tasks easily.
Negative Review: Android app isn't as powerful as the web version; it's less feature-rich.
Positive Review: A user says that Buildertrend has a very friendly user interface. It is extremely customizable and is a great project management resource for construction projects. They have amazing customer service that is extremely responsive and helpful.
Negative Review: A user says that if you use the system for accounting purposes, it's great that it links to QB. However, if an invoice is entered under a job, you cannot edit it once it's posted. Sometimes amounts will change or you find out it should be assigned to a different customer; there needs to be a way to edit the invoices once they are entered so you don't have to reenter them from scratch.
Positive Review: A user says that he likes that their clients and trades can see the progress of their home as it is being built from start to finish. They can access anything from building permits to daily schedules, as well as pictures of the progress. It's a wonderful way to schedule your trades in advance.
Negative Review: A user says that there is no way to create a master schedule for all the jobs for in-house use in terms of accountability. There are also little pains such as when pictures are uploaded, they get turned sideways no matter that original orientation.
Positive Review: A user says that they are getting the full benefit from its "To-Do List" and can easily maintain the projects and tasks. With one look, they can get the idea about the tasks that need urgent attention and those in progress. It has flexible Kanban boards and is no doubt a great tool.
Negative Review: A user says that they have faced some issues in the upload of the files; only limited-sized files could be uploaded. Moreover, for small companies, its pricing is high. Also, it is complex in its integration and it is difficult to migrate from other applications. So, overall, it is complex to use but beneficial in terms of production.
Positive Review: A user says that it is a smart system. Everything has been carefully thought through, so there has never been a need that didn't have a solution. Customer support is fantastic.
Negative Review: A user says that he has a problem with the links. When they're clicked on in tasks, they automatically take you away from LiquidPlanner; when you hit the back arrow, it does not always take you back to the same place. He wishes it would automatically open a new tab and keep your place in the project.
Positive Review: A user says that he likes the slick and smooth experience in starting to use and building out dashboards. He highlights the ease of use, discoverability, flexibility to build-out dashboards for almost anything (from the task list to project progress to reporting).
Negative Review: A user says that they're struggling to link between more than one board and workspaces. They are trying to extrapolate out individual member task lists to departmental programming/ projects and they are running into limitations for doing parts automatically. For now, they settle with a little more manual attention than anticipated.
Positive Review: A user says that it is a very user-friendly interface. Besides this, you can customize every board and change the color of the background. It is very easy to collaborate with team members by using Trello.
Negative Review: A user says that Trello is great for short tasks, but it is not great at managing large projects. You cannot upload a file if the file size is greater than 10 MB (if you are a basic user). You can not use Trello if you do not have a stable internet connection.
Positive Review: A user says that WorkflowMax is awesome for Creative Agencies, Accountants/Bookkeepers, Engineering/Architects, and other similar businesses that have mostly time input into projects.
Negative Review: A user says that report could be more dynamic. For example, it would be great to be able to drill down, to be able to change filters/parameters without resetting the whole report, to be able to create a custom report based on an already existing report (whether default or custom created one).