Importance of Employee Recognition and Rewards
Employee appreciation is an essential part of the human needs of a workplace. It's incredibly valuable to show your employees that you recognize and appreciate their good work or effort.
Employee recognition is also important, because it increases the level of productivity at work, reduces employee turnover, and generates higher profits. And do not forget: it increases customer satisfaction, as well.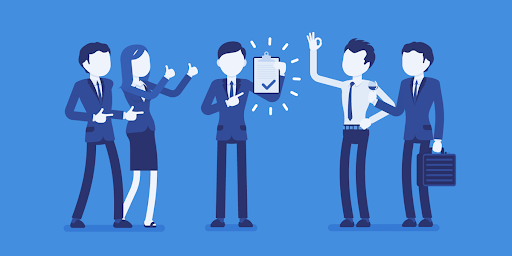 Therefore, happy and engaged employees not only bring positive energy to the workplace; they also increase the company's profit and sales. While it may take weeks or even months for you to plan some activities for employee engagement, you can start giving employee recognition without spending a dime.
Comparison Based on Customer Reviews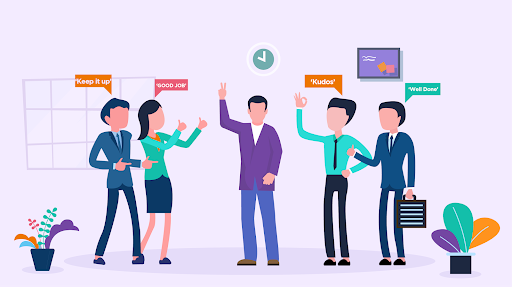 Positive review: A user says that this award program is great. It has partnered with Amazon to be able to claim your reward points for anything you can find on Amazon and if that's not enough you can always claim from popular gift cards. This program has been a great upgrade to our company helping employees to feel appreciated for their work.
Negative review: A user says the only thing he wishes he could change about this program is having a better tracking system for items that are purchased with points and shipped through the website. Sometimes it's a little hard to know where the item is at or when it's going to arrive because shipping details aren't always provided.
Positive review: A user says Bonusly app is a very fast app that updates the balance in no time and it has many features to add images hashtags and emoji's. The bonusly points can be given to many employees using @ tag at the same time. Bonusly provides a wide range of products that can be purchased on redemption and it also offers to donate points. Bonusly is very efficient in the generation of gift cards.
Negative review: A user says that when it's someone's birthday he doesn't get a notification, so he forgets to take an action.
Positive review: A user says this is a great way to recognize employees and an easy way for them to redeem their reward. Rewards get sent instantly! With the majority of the employees using a social media platform outside of work what better way to have this at work.
Negative review: A user says that he wishes there was a way where you can search for cards. You have to go through each page to find all the available cards. It's in alphabetical order but it still takes time to find what you have to offer to employees. Also, the platform can use a facelift as it looks simple and it does not have many features for the users.
Positive review: A user says that he like the user experience best. The site is easy to navigate and simple to explain when doing site demos to employees. Creating badges and praising people helps connect as a national company.
Negative review: A user says that he hasn't gotten into the goals modules changes/updates just yet, but the whole company disliked the fact that if you set a quantity goal, it automatically reverts back to percentages when doing check-ins. For some reason, it would revert. It's also tough to get a proper orientation on the badge photos.
Positive review: A user says Kudos is the best way of appreciating peers at the workplace and boosting peers' confidence at work. It gives exposure to the highest kudos receivers and givers. People can now be appreciated for even a small task. The gifts received for points are an add on to their happiness.
Negative review: A user says Kudos is a great way of boosting up the peer's confidence at work, but the Kudos site has a bug. The number of kudos he has actually received differs from what is shown on his profile. And also the searching of any member is a bit difficult through its input box.
Positive review: A user says that you can immediately reward people for specific items, and it is up to your discretion. You do not need to go through an approval process like through management or anything. Giving people the option to give an amount rather than just a blanket award amount to get something of their choosing, it's much better. Additionally, having the option to pick from a myriad of different gift cards is pretty awesome. Being given $15 each month definitely makes it more motivating to give.
Negative review: A user says that he dislikes that he cannot give funds in intervals. For example, If he has $2 and an odd number of teammates, he'd like to be able to give different denominations so that everybody on the team can get some. He can sometimes feel awkward when he has to split up the money even though he feels multiple people are deserving of those funds. It isn't a deal-breaker or anything, he just thinks it would be a nice option to have.
Positive review: A user says that he was looking for a way to increase employee engagement and was happy with the results of this app. First, it's free. Not just a free trial. You can just install it and use it. There is a paid tier, however, it is far less expensive than other options. For HR leaders looking to get a quick win, Preciate definitely could fit the bill. Preciate is a B-Corp (benefit corporation), and I like that aspect, too. They are dedicated to helping people grow stronger relationships.
Negative review: A user says that he didn't like that it was only on an app, but that has since been changed. He also wishes there was an incentive for appreciating colleagues or receiving praises, because he thinks more staff would use it if there was an additional incentive like gift cards, bonuses, etc.
Positive review: A user says that what he likes most is versatility, it links the staff to work with an easy way to identify rewards based on productivity, creativity, and other skills and talents. Everyone was very satisfied with using this tool. The file and documentation sharing plus meetings and conferences are great sub-apps too, very simple to use and with great quality.
Negative review: A user says it would have been great if the employee recognition part of the site lets you recognize by the team. He thinks this is something that was in the pipeline for them but hadn't been released yet. You could recognize multiple people at once which was a good workaround, but not ideal if there's a huge team and you don't know everyone's name.
Positive review: A user says that the upsides are that it connects us more around the company. It motivates, pushes you to compete with whoever you want in the company to achieve results. Overall simple to get started and possible to expand to more users as you go.
Negative review: A user says it's a bit hard to keep every feature active when not everybody in the salesforce bothers using it.
Positive review: A user says Snappy Gifts is an amazing process to get customized gifts to employees. They use Snappy for recognition for weeks and love it! Gifts are sent to the employees' home which takes the hassle out of trying to deliver gifts to a large group of people. It also allows people to select exactly what they want.
Negative review: A user says that he does not experience any negative feature of Snappy so far.
Positive review: A user says that Spinify has made the competition a little more fun. It's super easy to keep track of my progress using the app, and he loves how you can also use the gong to celebrate achievements!
Negative review: A user says that it would be nice if there was a feature that would keep track of your previous commissions from the week before. At the moment the app only shows you your current week's progress and stats.
Positive review: A user says Workvivo has revolutionized the way we communicate. Its layout is extremely user friendly and it acts as the central hub for all of our communications. Our employees are empowered to share their own content and get to know each other in a way that wasn't possible before.
Negative review: A user says Workvivo can be buggy at times depending on what browser you're using. Formatting and previewing posts can be improved.