Payroll software is increasingly a central component of integrated, multifunctional human capital management (HCM) systems. Compared to paper-based systems, payroll software significantly speeds the payroll process while reducing errors and enabling managers to more easily customize paychecks for individual employees.
Standard functions in most payroll-software systems include automatic calculation of deductions for withholdings, such as taxes, insurance, and retirement contributions. Payroll software also commonly processes direct paycheck deposits, generates tax forms, and deducts wage garnishments. Payroll administrators can also configure systems to print checks for employees not enrolled in direct deposit.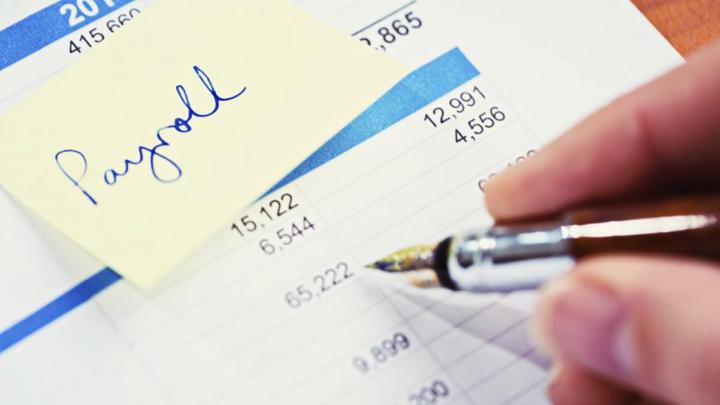 Why Should Startups Acquire Payroll Processing Software?
Payroll is something that has to be done accurately and regularly, so it makes sense for companies to invest in a system that automates these processes. Payroll software can mitigate errors, improve compliance, and save time. With increasingly easy-to-use options, payroll software is helping companies everywhere retain control over payroll processes while providing greater flexibility than with outsourced payroll.
Payroll software is easy to use and relatively affordable. Automating the process greatly reduces the hours spent calculating employee hours, wages, and tax withholdings, especially for small businesses. Small business owners can purchase an affordable system on their local computer or via a cloud service using a pay-as-you-go model. They can also maintain more control of the payroll process with this software, which allows them to compile reports at their own pace and make changes quickly if the need arises.
Customer Reviews
Pros: Ease of use. Full payroll admin. Submitting tax reports and payments on our behalf. Great tracking of PTO and sick time. Customer service hours are great.
Cons: When there is an issue you have to call to fix it.
Pros: Gets employees their paychecks. View benefits. Manage documents. Very easy to use. 
Cons: Automated monthly reimbursement. External benefits.
Pros: Payroll taxes. Service & support. Retirement plan.
Cons: HR module is a little lacking. Reporting could be tuned up a bit.
Pros: Provided in-depth training on using their systems to review the alternative insurance choices. Excellent support along the process. Provided timely emails when re-enrollment was required.
Cons: The re-enrollment was a little confusing and required phone support (which they were happy to provide).
Pros: Self-serve. Onboarding workflows. User friendly.
Cons: The reports functionality is somewhat limited and doesn't always allow you to get as granular as you'd like. What's there works for the most part, but more detailed analytics would be helpful.
Pros: Relatively easy to use. It gets the job done, and it is affordable and easy to train others to use.
Cons: We would like a feature that duplicates the time and can change the employee would be helpful.
Pros: Simple onboarding experience from the point of view of an employee. Easy to access and make changes to benefits. Straightforward PTO request process and tracking.
Cons: Customer Service – not always able to speak with someone on the same day. PTO – it can be challenging to create a new policy on your own, seems to require customer service assistance.
Pros: Business-intelligence reporting. Salary planning. Onboarding. Configurable.
Cons: Workforce management. Recruiting form enhancement to include an application form to supplement the application process of a job opportunity.
Pros: The UI is clean and easy to navigate. It has neat integration features to support L&D and compliance tasks.
Cons: Communication. Must be more user-friendly for employees
Pros: The automation, integrations, and ease of use are second to none. Important tasks (i.e. onboarding a new employee) used to take me an hour and a half to complete with our prior vendor (due to disconnected workflows, confusing product layout, etc) and it now takes me less than 10 min with Rippling.
Cons: Not being able to just call into a customer support number for important issues