There is a wide range of technical solutions to help human-resource practitioners manage their daily activities effectively. The processes are compliance-driven. If you perform them manually, it is time-consuming, arduous, and cumbersome. As such, HR tools can leverage automation. They can help save time and money and help to more efficiently manage employees. 
Picking the right HR tool is a complex process since there are a lot of distinct options on the market. You need to come up with a detailed plan, evaluate organizational needs, and assess the available solutions before coming to a conclusion. 
We did some research to help support the HR changes you'd like to push through the organization for ongoing HR (separate from onboarding/offboarding & benefits review). There are two main categories of HR tools: a single platform and multiple platforms.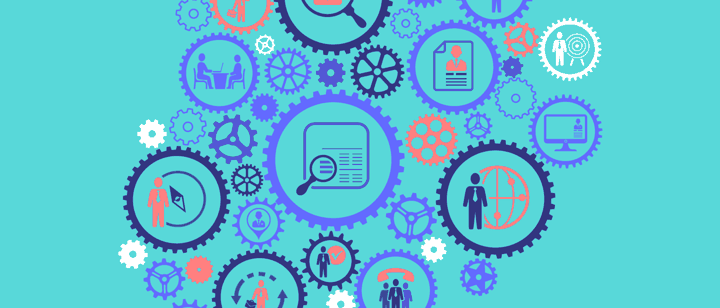 The Flaws of a Multi-System Approach 
Human-resource departments in businesses and organizations keep on updating their practices by adopting systems. These aim to improve areas like payroll, record keeping, benefits administration, and attendance or time tracking. However, many HR departments make the mistake of adopting several different applications from different vendors. These applications collectively make up their HRIS infrastructure.  
Indeed, managing an HRIS in such a way can lead to more problems in the end, as some applications might conflict with one another. Furthermore, managing several applications at once can be time-consuming. In the end, this can affect the organization's productivity. To help resolve this issue, many organizations have chosen to adopt a single platform in their human-resource department, which can simplify matters and ensure efficiency.  
Benefits of a Single Platform
Single Platform HRIS supports growth
When you adopt a single platform, applications like recruitment, record-keeping, and training can be combined. As such, it will be more cohesive while, at the same time, being able to meet the increased demands of a growing company. This centralized automation can also deliver new data in real-time to keep HR and management informed of any performance issues that might affect the organization's productivity.
Improvements in communication
A single-platform HRIS provides HR, personnel, and management with a tool that allows them to easily access whatever information they need at any given time, whether that be procedures, policies, or other related services. When communicating via a centralized system, everyone in the organization can be on the same page, which can prevent any misinformation or miscommunication. Indeed, these things are important during times of growth, change, or expansion, when uncertainty is at its highest.
Employees find it more convenient
A centralized system is more simplified and makes it easier for employees to use. Thus, it will allow employees to effortlessly do things like request time off, change their benefits information, and access training sessions. This sense of ownership and transparency in the process enables employees to feel more in control when managing their HR-related information. Finally, it can greatly increase employee satisfaction. 
Examples of Single Platform Solutions
Lattice seems to be the hands-down favorite and it's lower priced than most of its competitors.
Lattice integrates employee engagement with continuous performance management into a people-management platform that gives users solutions to build engaged, high-performing teams. They empower HR teams to make more strategic, data-driven decisions and build winning cultures.
Price: $9/per employee/per month = $180/mo (assuming 20 employees) = $2,160/yr
BambooHR is a cloud-based HR management software solution for small and midsize businesses. BambooHR offers small and growing companies a human resource information system (HRIS) that includes an applicant tracking system (ATS), time tracking, payroll processing, benefits administration, employee-engagement and employee-satisfaction tools, automated reminders, and workforce data analytics to manage all aspects of the employee lifecycle.
With BambooHR, any HR team or HR department can improve the hiring process, onboard new employees, manage compensation, maintain and analyze employee data, and develop company culture. Using integrated ATS and onboarding tools, BambooHR streamlines the whole recruiting process from applications to first-day orientation.
HR teams and managers can work together to gather and track all employee information such as payroll and employee benefits data in a centralized employee database, all while analyzing employee performance. This HR solution allows also HR professionals and managers to track organizational data such as employee turnover and retention.
BambooHR pricing uses a subscription-based model that depends on the number of employees plus a one-time implementation fee. For mobile recruiting and hiring, BambooHR provides a mobile app for iOS and Android devices.
Rippling is designed to be a single platform solution for all your employee data and is a 2019 PC Mag Editor's Choice winner. Their main focus is on payroll and onboarding. It allows users to automatically set up new hires in all your systems, keep employee data up-to-date, and disable departing employees systems. Onboarding and offboarding are quick and easy, covering all aspects of payroll, benefits, devices, and apps.
Rippling has a highly accessible and pleasant look and feel, with: to-do apps, single sign-on options, installed apps, and easy menuing. The software scored highly in both UX and Usability per the evaluation criteria.
The only cons to note is that the Organization Chart has a bit of a messy, cluttered layout and a bit of confusion trying to find and input banking information and tax withholding as a user.
Rippling starts at $7/user/month.
Multiple Platforms Solutions
Employee reviews:
Set up a process in Google docs but, even better, just do 1:1s instead. You could also do a more simple, lightweight, 5-word performance review. 
It seems there is a trend to get rid of performance reviews overall, so that is something else to consider. The most important question to ask yourself: what goal or outcome do you want to drive?
1:1s:
This is an area that we'd advise investing in. Lighthouse is a business built to help managers do 1:1s the right way (and the founder is a proponent of 1:1s being almost everything you need — if done right). 
For 200-500 employees. Lighthouse gives managers help to manage their 1 on 1 check-in meetings, having career growth discussions, and managing the 360/review process. 
For HR Leaders, they give you the oversight and analytics you need to identify who needs help, and who is at risk. People leave managers, not companies. They help modernize your performance management and talent development by focusing on improving your managers' habits with their teams backed by workplace research & best practices.
Price: $29 per manager/mo or $289 per year. With four (is that correct?) managers = ~$1,200/yr.
OKRs:
You can use Google Spreadsheets for this to get started (although it will require more work on your part). We've done this before and it does require at least quarterly updating but, frankly, all tools require some work on your behalf. 
Another option is Ally – ~$70/mo → $840/yr.
Ally's OKR tracking software empowers teams and enterprises to improve alignment, agility, focus, and transparency to meet the ever-evolving needs of their markets. Its simple, intuitive interface utilizes OKR best practices, offers templates, and makes getting started easy. The solution drives employee participation and OKR adoption by inserting goals into the daily workstream through seamless integrations with Slack, Jira, Salesforce, Asana, Smartsheet, and many more.
Employee recognition & culture: 
The lowest cost and arguably the most effective option is a handwritten note from you! Indeed, this is more meaningful than any money or gift. Public celebration of wins is also very valuable.
Thoughtful gifts are another great option. Have employees mentioned an interest in certain books, such as learning how to be a great manager or building a successful non-profit or just fun types of fiction? If so, buying them a Kindle + one or two books is a big win. 
Swag is also always great. Given no office, you can send stuff to people at their homes. Everyone loves getting a package.
Bear in mind on the above items: our team can and will take care of setting up almost all of these. Just let us know what you'd want. This includes gifting, etc. 
Conclusion 
While it may be tempting to choose the highest-rated or least-expensive solution, it's important to do your research and find the tool that's right for your business's needs. It's important to find solutions to automate tasks that would otherwise eat up valuable time in your day. The tools you choose should be user-friendly and not create hassle or frustration for your employees.
Lastly, it's important to remember: some tasks should never be automated, such as the handling of complaints or employee conflicts.