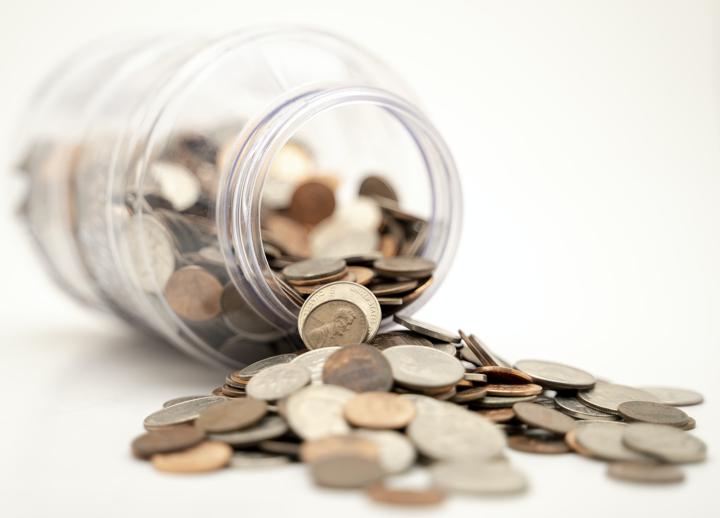 Outsourced CFO
When you are launching your startup, eventually, you will have to hire employees. At the very least, you will need somebody to be responsible for overseeing the startup's financial performance. This is particularly important if accounting isn't your forte'; besides, you need to spend your time honing your product or service and attracting customers. In other words, Your startup needs a CFO, but CFO salaries aren't cheap. Don't worry, there is a solution.
The term "outsourced CFO" or "fractional CFO" refers to a CFO who works on a contractual basis. That means the individual in charge of your startup's finances will be a contractor, not a full-time employee.
Outsourcing is a wonderful option for startups that can't afford to hire a full-time CFO. Benefits are not included in the expense of employing a contractor. Even though the hourly pay of the contracted CFO is significant, it will be less costly than a traditional full-time CFO.
What does an outsourced CFO do?
An outsourced CFO's tasks are identical to those of a full-time CFO. A small-to-medium-sized startup's CFO is in charge of reviewing economic performance, as well as interpreting and presenting it to you and the rest of your executive team.
Among the other key CFO functions are:
Strategizing to cut costs

Predicting and managing

cash flow

Making capital purchase decisions

Creating a budget

Managing inventory
CFOs have to be forward-thinking in their day-to-day financial planning. It is the CFO's responsibility to consider finance, market, tax, and governmental policies while steering your startup towards its strategic financial goals.
Do I need one?
Before you begin looking into outsourcing your startup's CFO duties, you must first determine if outsourcing a CFO is the best option. 
Here are a few questions to think about:
Would it be more feasible for you to recruit a part-time CFO instead of a full-time CFO? Include pay and benefits in your calculations.

Are you wasting time with CFO-like responsibilities when you could be doing something else?

Do you have any concerns regarding excessive expenditures or fraud?

Are you committed to rapid growth?
If you answered yes to any of these concerns, it's possible that your startup would benefit from hiring a part-time CFO through outsourced CFO firms.
Bookkeeping Solutions
Most early-stage startups have too few accounting compliance needs to justify hiring a full-time bookkeeper. Therefore, many of them have turned to one of the following options:
Hire a part-time bookkeeper as either a permanent employee or independent contractor

Use outsourced bookkeeping solutions. These companies are fully staffed with bookkeepers who will work remotely to manage your daily financial responsibilities.
Outsourced bookkeeping solutions have more expertise with varying stages of startups and modes of payment than one bookkeeper does. As a result, they can analyze, address, and solve a larger range of problems and scenarios. 
Accounting for startups
If you're having difficulties securing a business loan or looking for financing from angel investors and VC firms, then having comprehensive and updated accounting systems, as well as clear and informative financial reports, can be the distinguishing factor between acquiring the funds you need to build your startup or having to close shop early.
Investors don't have time to waste sifting through disorganized data and will quickly pass you over if you look like you don't have your act together. Outsourced accounting for your startup will give you up-to-date records and reports for your startup, allowing it to stand out among other companies that aren't as well-prepared.
What should you look for when outsourcing finance ops?
The survival of small businesses and start-ups is becoming increasingly dependent on lowering overhead. Because the overall cost of outsourcing is often less than the compensation of one CFO, many expanding startups are outsourcing their financial operations in an attempt to cut costs. 
#1: Pricing
The monthly costs for an outsourced finance department are normally based on the volume of work each month. Most fees are flat rate, allowing clients to secure appropriate funding (and plan finances) for the year with the assurance that there will be no "surprise" charges. 
Annual fees are frequently equivalent to or less than the compensation of one full-time employee. In-house operations are often not a sustainable choice for startups because of the amount associated of overhead.
#2: Integrations
Rates of adoption are growing substantially as more finance and operations professionals become familiar with cloud-based apps. 
IT analysis companies such as Gartner predict that the cloud will become the main deployment platform for EPM apps in the future. Having access to easy-to-use and integrated tools within and outside of finance allows startups to have a better understanding of their business. They also have a better ability to predict business performance and inform financial planning, resulting in a more cohesive organization.
#3: CFO Services
To manage their accounting and financial requirements, most startups do not need a full-time in-house department. They can save a great deal of money by outsourcing the bookkeeping services to a third-party agency.
Top 10 Outsourced CFO services for your startup 
Description: Unlock real-time financial insights and a full-service finance team with Zeni's intelligent bookkeeping, accounting and CFO services.
Best for: Geared towards early-stage startups. Zeni handles federal, state and local tax returns, ongoing tax and compliance needs, and R&D Tax Credits for all seed and venture funded companies.
Pricing: 
Bookkeeping Plan: Plans start at $299 per month

Full-Service Plan: Plans start at $549 per month

Professional Plan: Plans start at $799 per month
Integrations: 
CFO Services: Best in class CFO services including financial projections and analysis, scenario modeling, actuals versus budgeting, and board meeting presentations.
Pros: 
Intelligent insights using AI 

Proactively delivers a variety of reports every month
Cons: Expensive 
Description: Pilot offers the best bookkeeping, tax, and CFO services for growing startups.
Best for: Startups, eCommerce Businesses, and Professional Services. Pilot's expert team has grown hundreds of startups as former founders, startup operators, finance execs, and VCs — and they've raised over $1B collectively.
Pricing:
Monthly Engagement: Starts at $900 per month

Annual Budgeting and Forecasting: Starts at $1,500 per year

Fundraising Strategy and Support: Starts at $15,000
Integrations: Integrates with hundreds of tools like Bill.com, Stripe, Quickbooks and Gusto.
CFO Services: Chart your startup's course with accurate forecasts and budgets -- from revenue to net income.
Pros: Professionalism and responsiveness of the Pilot team. 
Cons: They help with taxes but don't have their own CPAs (Certified Public Accountants).
Description: Startup founders who use Pulse have better cash flow habits and a firm grasp on the pulse of their business.
Best for: Strongly suited to startups and small businesses interested in cash-flow management.
Pricing:
Pulse pricing starts at $29 per user, per month

Small Business Plan: $59 per month

Unlock Extra Features: $89 per month
Integrations: Sync at any time to get the latest transactions from QuickBooks Online.
CFO services: By putting your accounting data right alongside your cash flow projections, you can compare your projections with your actual cash flow. Monitor your cash flow by week, month, or custom date range. Check your cash on hand at the beginning of each month and view each day's incoming and outgoing funds.
Pros: Real-time cash flow dashboard.
Cons: There are some accounts that can't be automated.
Description: Stay organized and create professional reports, minus the piles of paperwork. EasyBooks is bookkeeping made easy. 
Best for: Small businesses and sole traders. Good fit for startups.
Pricing: Starting from $12 per month. It has a free trial. 
Integrations: Automatic and seamless accounting integration. Duplicate invoices to save time when billing. 
CFO Services: The EasyBooks app keeps digital bookkeeping as simple as possible with multiple finance reporting options to make your life easier. Whether you're looking for overdue payments, checking stock inventory or comparing one tax year to the next, you can do it all and much more through EasyBooks.
Pros: Lots of useful features offered
Cons: Customer service availability has room for improvement
Description: A complete bookkeeping, tax, and CFO system.
Best for: Well-suited to all startup sizes.
Pricing: Minimum fee for bookkeeping services starts at $575 per month and increases based on the complexity of your startup. Virtual CFO services start at just $500 per month and increase depending on the complexity of your startup and the frequency of communication that you require. 
Integrations: Quickbooks for accounting
CFO Services: Forecasting cash flow, optimizing cost centers, managing corporate capital accounts, and employing other high-value processes. As an outsourced CFO firm, Ignite Spot can offer all this in addition to other financial services.
Pros: Ignite Spot is typically 60 percent more affordable than hiring in-house staff which can cost tens of thousands of dollars.
Cons: Unavailable
Description: Helps you build a platform to increase profits, improve cash flow, grow your business performance, and help your startup thrive.
Best for: Good fit for growing startups with an annual revenue of $2 million and growing.
Pricing: Pricing for CFO services is customized. Monthly fees for accounting services at GrowthForce typically range between $2,000 and $5,000, with a median range of approximately $3,500 for most startups. 
Integrations: GrowthForce bundles its cloud-based bookkeeping, management accounting, and controller services with Insperity Workforce Optimization to help startups control expenses, minimize risk exposure, and maximize opportunities for revenue generation.
CFO Services: Gain greater visibility into how your startup makes money, which translates into more informed decision-making. Achieve an overall human capital strategy that is designed to recruit, retain, and reward your most productive employees.
Pros: 
A dedicated team

Virtual accounting machine
Cons: Reduced control over your finances
Description: Preferred CFO's outsourced talent can guide you through challenges, help fine-tune your strategies, and prepare your startup for growth or transactions.
Best for: Small and mid-sized startups.
Pricing: On average, fractional CFOs cost $3,000-$10,000 per month. The most common agreements are between $5,000-$7,000 per month for most small-to mid-sized startups.
Integrations: The CFOs of Preferred CFO have experience in most of the basic, advanced, or industry-specific accounting systems including Quickbooks, Microsoft Dynamics, IQMS, NetSuite, Peachtree, and more.
CFO services: Whether you're shooting for lean startup operations or just looking to optimize your spending, an outsourced CFO can help discern what's important, what's not, and how to get the most out of what you have.
Pros: Accurate financials and articulate future expectations
Cons: No mobile app
Description: Flexible finance solutions to rewrite your business outlook.
Best for: All startup sizes.
Pricing: Paro does not have any set plans or pricing; they evaluate each hire on a case-by-case basis. The only pricing information Paro makes available is their buyout fee. This fee is equal to 25 percent of the experts' annualized marketplace pay rate or $25,000, whichever is higher.
Integrations: Quickbooks
CFO Services: Create value for your startup with strategic advisory and CFO services, whether you need support evaluating a single major project or transaction, ongoing management of your startup's finances and decision making, or strategic guidance on growth and return on investments.
Pros: Data-driven evaluation, modeling, and reporting.
Cons: Unavailable
Description: An advisory-led, tech-forward financial approach that always puts your interests first
Best for: Startup and growth middle-market companies.
Pricing: Get a customized quote after contacting the company.
Integrations: Unavailable
CFO Services: Services cover everything in the typical scope of a CFO, Controller, and Accountant. 
Pros: Helps your startup's finances run optimally
Cons: No mobile application
Description: Outsourced CFO and Bookkeeping Services
Best for: Strong fit for early stage startups
Pricing: Gives a free financial review. Contact the website for further pricing details.
Integrations: Unavailable
CFO Services: They report the financial performance of the company via visual dashboards. No poring over confusing financial statements with little insight gained. The reports are color graphics that can be digested in 30 seconds, after which you'll understand your startup's performance. 
Pros: Easily customize a set of 90-day and annual goals for you and your startup
Cons: Website lacks a lot of key details such as integrations, pricing, and compatibility across operating systems.
We can help!
At AbstractOps, we help early-stage founders streamline and automate regulatory and legal ops, HR, and finance so you can focus on what matters most — your business.
If you're looking for help with choosing the best outsourced CFO service for your startup, we have got your back. Sign up to get started.
Like our content?
Subscribe to our blog to stay updated on new posts. Our blog covers advice, inspiration, and practical guides for early-stage founders to navigate through their start-up journeys.  
Note: Our content is for general information purposes only. AbstractOps does not provide legal, accounting, or certified expert advice. Consult a lawyer, CPA, or other professional for such services.