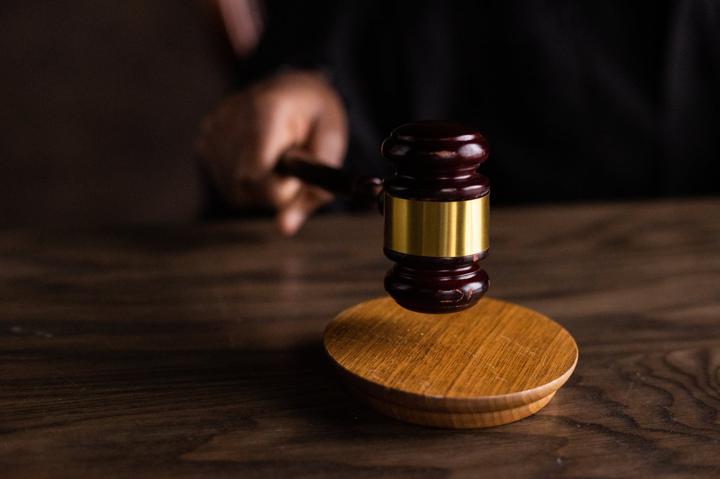 Photo credit: Pexels
Legal services for startups
Legal services for startups provide help in the legal domain, which encompasses everything from startup ideas to business practices and compliance expectations. 
This legal counsel helps founders have a proper understanding of the compliance needs they are expected to meet. Business owners and founders need to cover a lot of bases before getting their startups running. Legal services address all the legal work that must be completed before the startup can launch by guiding founders through issues like negotiation of contracts, property leases, copyright procedures, and the generation of legal documents.
Legal services are important for startups because:
Startup founders have to multitask; having a complete solution to focus on legal requirements ensures that founders never miss anything important.

Online legal services for startups

cost much less than law firms and attorneys but provide all the necessary basic legal services.

Online legal services do not provide full-fledged guidance and complex legal aid that may be required for a lawsuit. Still, they are a great option for early-stage startups and small businesses that do not have advanced or complex legal needs.

Startups can save a lot of time by using online legal services.

Legal services provide self-help articles, so startups can also gain a thorough understanding of legal requirements and meet them accordingly.
Criteria to keep in mind when evaluating legal services for startups
#1. Features
The ideal vendor will provide an array of useful features that could include mobile accessibility, integrations, and accounting services coupled with legal services.
#2. Pricing
The ideal legal service will have flexible pricing tiers. Users should be able to pay only for the services they use. Since startups have limited financial resources, they should have access to the pay-as-you-go pricing model. The ideal vendor will scale with the startup and provide an option for upgrades only when needed.
Top 5 legal services for startups
Description: PitchMark works towards protecting your ideas, so you can share them with clients or business partners, and rest assured that they still remain your own.
Best for: Creatively inclined founders looking to venture out in different industries
Cost: Annual registration fee of $500 per attorney; free for PitchMark Innovators with no membership fee or pay-per-use charge.
Features
PitchMark is characterized by the following features:
PitchMark serves both innovators and clients.

Clients have the option to sign the PitchMark Pledge as an acknowledgment of receiving someone else's idea (on which they can never claim ownership).

Global Legal Network that guides Innovators in protecting their ideas and proposals

Organization of select IP events worldwide, including forums and workshops that have the creative community at their center

An IP lawyer working towards advancing the careers of those inclined towards creativity

Members have the option to Like or Unlike fellow members based on the experience they had working with them
Pros
Signing a PitchMark Pledge puts you in a good light as a trustworthy partner with whom innovators can share ideas without having to worry about them being stolen.

An atmosphere of trust is created where there is mutual respect for ideas. 

Easy process for signing up and becoming a member

Efficient FAQ section
Cons
The website should elaborate on the pricing details more specifically.

There is a possibility of getting very similar PitchMarked ideas from different vendors, in which case, vendors need to be directly addressed.
Description: Contract management software that allows startups to function digitally by taking care of all their paperwork. Startups can work towards efficient negotiation of contracts and never miss out on any part of the contract process - even in the case of remote work.
Best for: Businesses of all sizes and across all industries
Cost: Not disclosed publicly
Features
Ironclad is characterized by these features:
Streamlining of everything related to contract management

It enables digital collaboration within the team and externally. This ensures that everyone is on the same page with respect to the context.

Emails and redlines can be shared securely.

An auto-updated central repository for complete visibility into your contracts

Advanced reporting and modern search options

Provision to connect your business applications with powerful integrations such as Salesforce, DocuSign, Dropbox, and Coupa

Ability to make write better contracts as you have access to actionable information

Provision to take note of critical information with respect to every contract and approval

Workflow Designer that does not require any code for you to write complex approvals directly

DOCX-compatible editor

Google Cloud AI

Data encryption along with GDPR compliance for protecting your contracts
Pros
Ease of use and intuitive interface

Efficient self-service portal

Prompt customer support

Streamlining of the legal process that generally pertains to startups
Cons
Some features are missing.

You must tag all recipients upon making comments to a document. There are no automatic notifications.

The process to change the point-of-contact (in case of an emergency) can be very slow.
Description: incfile helps early-stage startups with everything related to legal paperwork such as registration and state compliance, along with a host of other services such as banking and bookkeeping. 
Best for: Startups and small businesses
Cost: Pricing that is based on entity type and the state of formation is available at a single click on the website.
Features
incfile is characterized by the availability of the following features:
An all-inclusive solution for launching your startup and scaling it as you grow

Registered Agent service and Business Dashboard to help you manage all important legal documents

Provision of automated mail forwarding, so that all legal correspondence reaches you directly

Filing of Corporate Annual Reports as required by the Secretary of State

Provision to file your Foreign Qualification, with "foreign" referring to any state within the U.S. that's different from your original place of incorporation. incfile will take care of the different state requirements within the U.S.

Handling all paperwork that is required for obtaining a Certificate of Good Standing, which is an authentication certificate ensuring that your startup is compliant with all state requirements.

Handling of all paperwork required to file Articles of Amendment. These include any change in the business name, change in the business address, or change in the members of the business org.

Handling of all paperwork related to the dissolution of your startup in case of business failure or when your shareholders wish to dissolve their assets. This helps to put a stop to the mandatory tax filings when the business is operating.

An Employer Identification Number or a Tax ID number is required to open a business bank account. incfile helps you obtain the EIN that acts as the Social Security number for your business.

Management and generation of all business licenses as required by your state

Management of bookkeeping and accounting, so that your startup can focus on improving its sales

Handling of everything related to filing a Fictitious Business Name (FBN) that may be required if your business functions in multiple states

Help with filing the

S-Corporation Tax Election (Form 2553)

that is required for minimizing the amount of tax you are required to pay on your earnings.
Pros
Registered Agent service is free for the first year

A Registered Agent service provider is available in all U.S. states.

Services are available at every step of business scaling and expansion.
Cons
There is a separate charge for every individual service.
Description: An all-inclusive legal tool with a range of services, starting from legal advice to protecting your brand, logo, and much more
Best for: Startups and small businesses
Cost: Starts at $49.99 per month for all your essential needs.
Features
SeedLawyers is characterized by the availability of the following features:
Provision to

Ask a Lawyer

based on your industry-specific needs

Protection of Intellectual Property through efficient management of Non-Disclosure Agreements, Non-Solicitation Agreements, Cease and Desist Letters, Copyright Matters, Trademark Matters, and Non-Compete Agreements

Handling of all legal requirements for building your website or app, such as SaaS Agreements, Publishing Agreements, Website Privacy Statements, and User Agreements

Streamlining employment procedures by managing Advisory Agreements,

Employment Agreements

, Severance Agreements, and Employment Offer Letters

Streamlining of the processes for raising or borrowing money by the management of Loan Agreements, Promissory Notes, Convertible Notes, and Subscription Agreements

Provision to ensure that every team member is on the same page by streamlining Operating Agreements, Founders Agreements, Stock Purchase Agreements, and Partnership Agreements
Pros
SeedLawyers facilitates your startup's collaboration with other companies as well by managing Licensing Agreements, Distribution Agreements, and Franchising Agreements.

The website is very elaborate and provides a clear insight into the services offered.
Cons
The pricing details must be specified with more clarity in terms of payment models and packaging of services.
Description: Online technology company founded in 2008 to help businesses in the legal realm with respect to estate plans, legal documents, and incorporation filing
Best for: Individuals and small to medium-sized businesses
Cost
Two pricing options are available:
Premium Membership starts at $39.99 per month and there is no separate charge for individual services as is the case for non-members.
Non-members have to pay $39.99 per document and $59.99 per 30-minute consultation for every new legal matter. Additional individual costs apply to the use of other services such as incorporation filing ($99.99 excluding state fees) and Registered Agent Service ($149.99).
Features
ROCKET LAWYER offers the following features:
Provision to seek affordable legal advice

Free trial for 7 days

Complete guidance on small business tax requirements

Smooth process to generate legal documents in accordance with your compliance needs

For Business and Contracts, the complete management of all important legal documents is available, including NDAs, LLC Operating Agreements, Independent Contractor Agreements, and Business Contracts.
Pros
Extensive FAQ section with separate sections for business, real estate, and individual purposes

Efficient legal guides where users can access comprehensive articles on issues related to business, profit, or law.

The mobile app functions as a virtual desk to get legal advice on the go including securely sharing evidence with an attorney, secure signing and storage of documents, getting answers from licensed attorneys, and talking to an incorporation specialist for options pertaining to launching your startup.
Cons
The pricing model for non-members allows users to pay per service, but the individual fees for the services seem to be on the higher side.
Learn more with us
Access our Knowledge Base for Startups.
We can help!
At AbstractOps, we help early-stage founders streamline and automate regulatory and legal ops, HR, and finance so you can focus on what matters most —your business.
We can help you decide which legal service(s) to use for your startup! Learn more.
Like our content?
Subscribe to our blog to stay updated on new posts. Our blog covers advice, inspiration, and practical guides for early-stage founders to navigate through their start-up journeys.  
 Note: Our content is for general information purposes only. AbstractOps does not provide legal, accounting, or certified expert advice. Consult a lawyer, CPA, or other professional for such services.
---