Key Takeaways
An employee handbook is a document that explains what your employees should anticipate from your startup and what your startup expects from them.

According to experts, small to mid-sized startups should create employee manuals that don't leave them vulnerable to lawsuits

Your employee handbook should put your employees at ease by pointing out your startup's policies in positive terms.

When employees want to justify conduct that goes against your expectations, they mostly look for loopholes in your employee handbook.

Your employee handbook should provide guidelines for enforcing your policies.

Maintain a simple, concise, and relevant employee handbook for your startup. Make a clear-cut list of the guidelines that apply to your employees.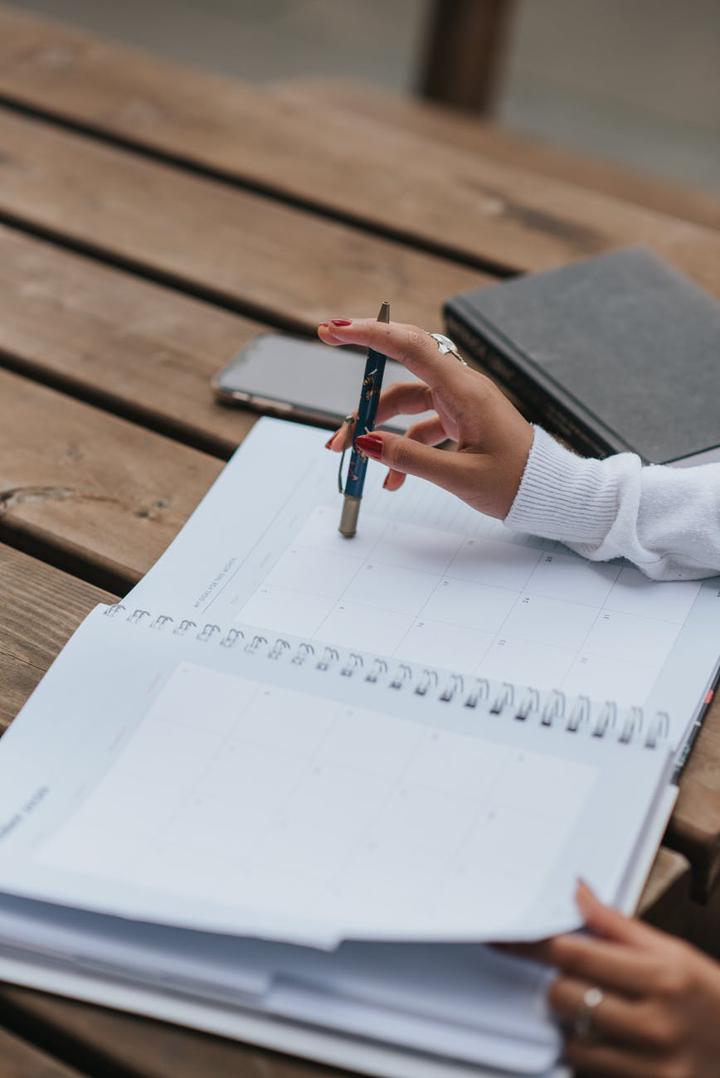 Image credit: Unsplash
What is an Employee Handbook?
An employee handbook is a useful tool for both the founder(s) and the employee(s) to advance effective communication at a startup. 
It offers written instructions and information about integral aspects of the startup/organization such as:
History

Mission

Principles

Policies

Procedures

Benefits 
That's not all ...
An employee handbook is often regarded as a simple guide to the startup's strategies and procedures, as well as an outline of management's goals. A policy, on the other hand, is a written statement that represents the employer's standards and goals about different employee practices and employment-related matters.
Employers can make it a requirement for every employee to sign a written acknowledgment that they have obtained the handbook.
As a way for the startup to prove that the individual was made aware of the rules, the acknowledgment should be saved in the employee's personnel file. The handbook should not be interpreted as an employment contract, as this could influence the employment-at-will condition if it is applicable in your state. That is why it is important to have legal counsel examine the handbook.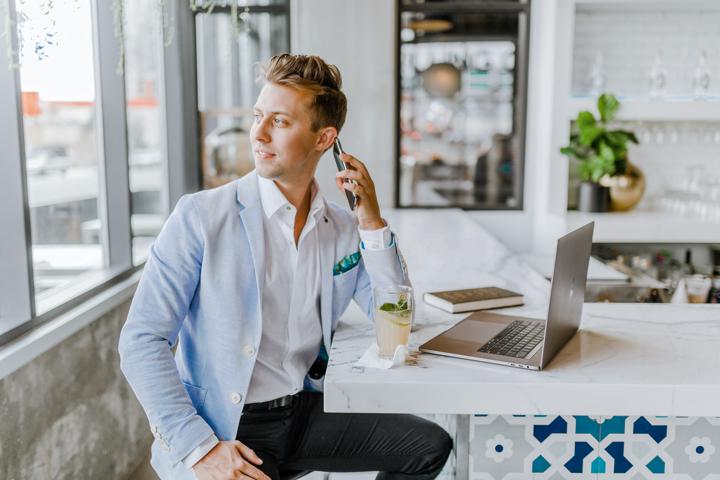 Image credit: Unsplash
When to have an employee handbook?
An employee handbook, also known as an employee manual, is a live document that details the startup's practices, background, and culture for current and potential employees. 
Eighty-seven percent of small companies with a workforce of 10 to 200 employees have employee handbooks. In fact, HR experts agree that developing a handbook as soon as you recruit your first employee is best practice, as it outlines important expectations and might also safeguard you legally. 
Here are some of the most important policies to include in your employee handbook:
#1: Joining the team
One of the most common reasons for startups to produce an employee handbook is to train new employees. 
So, before a new hire's onboarding begins, start by spelling out the fundamentals that every team member or employee should know.
#2: Corporate Code of Conduct
Boundaries exist in even the most casually operating organizations. 
The "10 Commandments" (or an appropriate variant) for success as a team member should be spelled out in your professional conduct section. If there's something that's disagreed upon, it should be covered in this portion.
#3: Work Environment
What's it like to work for the startup? 
This portion of the employee handbook outlines how, when, and where employees are expected to work effectively. This includes physical workspaces such as offices, cubicles, common areas, etc. If your startup is a remote workplace, policies for working from home should be addressed in this section.
#4: Norms of Communication
How do the team members communicate with one another? 
What about your clients, suppliers, vendors, and other business associates? Even though some of this might seem obvious, it's always a good idea to spell everything out in your employee handbook.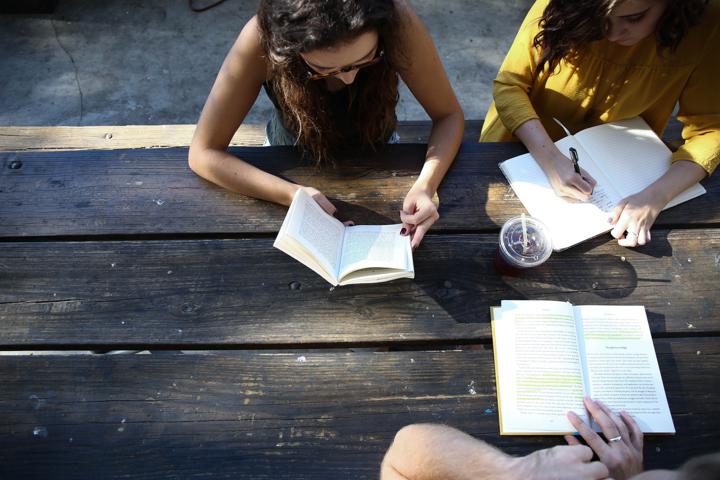 Image credit: Unsplash
Why have an employee handbook?
An employee handbook is a document that outlines your startup's expectations of its employees as well as what employees might expect from you. In other words, it lays out your legal responsibilities as an employer as well as the legal rights of your employees. 
It provides vital information about the startup's policies as well as all the details that employees might require about their workplace. Employee handbooks are critical because they standardize personnel and benefit policies.
Why does this matter? 
Having an employee handbook helps in avoiding the misunderstandings, grievances, and work dissatisfaction that is caused by employees misinterpreting personnel and benefit policies.
Minimizes Workplace Disputes
An employee handbook ensures consistency in the startup. It outlines what is expected of everyone and the implications of breaking these rules. 
An employee handbook reduces organizational conflicts by communicating workplace ethics and desired behavior to coworkers and management.
Saves Time
An employee handbook allows the staff or administrative team to save time. 
The handbook's established rules and procedures save you and your managers from having to clarify the same policies to new hires (and others) or to reiterate the startup's norms to current team members who need to know more about a particular policy.
Defines Expectations
The handbook assists new employees in defining their expectations of the startup in terms of work schedule, holidays, employee benefits, code of conduct, performance evaluations, compensation and benefits changes, breaks, training, termination policies, and other issues.
Reduces Onboarding Time
An employee handbook shortens the time it takes for new employees to get up to speed by clarifying their work-related duties and outlining the startup's goals. 
It could also be effective at conveying performance metrics and methods for recognizing "good" performance.
Image credit: Unsplash
How to write an employee handbook?
Employee handbooks should not be written in the same way that business contracts or typical legal documents are written. Utilize language to your advantage to inspire employees to actually read and remember your messages. 
Here are some key pointers:
Concentrate on the Positives
Explain why a policy or procedure is necessary and how it adds value to the startup as a whole, even if you're signaling a ban (for example, "no smoking indoors.")
Instead of being arbitrary and authoritative, use language that is accommodating and instructive.
Speak Directly to the Target Audience
Resist using the passive voice or naming/labeling abstract entities (for example, "the employee.") Make your handbook more sociable, relatable, and open by using words like "you" and "we."
Make it Reflect your Startup's Culture
The tone of your handbook reflects the tone of your startup's daily operations. 
A consulting startup with high professional standards is likely to write its handbook in a formal, structured, and professional tone. Tech startups, on the other hand, might use a more informal style.
Keep it Simple
Use fewer words if possible. 
Try to avoid incorporating too much of these three elements: 
Jargon

Technical terminology 

Confusing phrases 
What makes a good employee handbook?
Determine which policies and procedures reflect your startup's standard operating procedures. Just give brief summaries of complex topics (such as benefits) and connect to or refer to the full policy documents. 
In general, don't stuff too many prohibitions into your handbook. Add warmth and a welcoming tone, such as a letter from you, other founders or executives to make it more appealing. Address legalities such as at-will jobs or worker's compensation, if you're writing a longer and more comprehensive edition of your handbook.
You might need to expand your employee handbook as your startup or business expands and as laws change. Declare your intention to revise and upgrade your handbook (annual or mid-year reviews are often useful) and create a system for communicating any significant changes through bulletin boards, emails, texts, or other appropriate means.
Printed booklets

are reliable, but they're much more difficult to upgrade, necessitating reprinting and redistributing if anything changes. Even so, an innovative solution would help a lot. For instance, eCommerce firm

Zappos

developed a comic book-style employee handbook. Zappos reframed its policies as narratives, making them easier (and frankly, more fun) to go through, understand, and remember.

People's attention is drawn to

digitized books or interactive web pages

, which make it simple to connect to other services.
How to create an employee handbook template?
Not every startup or company publishes a handbook that creates a buzz or takes Silicon Valley by storm. However, with the right template, even a startup can create a powerful handbook. Wherever appropriate, include photographs, diagrams/illustrations, and even videos to make your handbook more engaging. 
Look:
Employee handbooks have a variety of purposes. And one of the most constructive purposes of a handbook is to use it to teach your employees about your startup's principles and to clear up any misunderstandings about important issues. 
When you're finished writing it up, have your attorney look at your handbook and make sure it's legally sound. Pay attention to employee reviews to ensure that the policies are sound as well.
You'll have procedures in place for your startup because you realized how important it was for your employees to understand your startup's mission statement, values, and potential goals. You initiated the vital act of managing a productive and profitable organization by taking the steps to create guidelines and protocols. 
The question is:
What are the most crucial details that new team members and startup employees should be aware of about their working environment? In other words, what core principles and beliefs do you want them to definitely understand?
Download your Employee Handbook Template here. 
Employee handbook template from National Council of Nonprofits.
Steps for Making an Effective Employee Handbook
Step 1: Make Required Revisions to Current Startup Policies
Employers should examine the workplace for standard procedures that are already in place, and if there aren't any, guidelines should be established. 
Legal counsel should review the rules after they have been revised and standard procedures have been formalized, and HR must use these final policies to create the employee handbook.
Step 2: Create an Outline
Standard components included in the employee handbook are: 
The startup's strategic plan

Equal employment opportunities

Contract policy and at-will hiring statement

Intent of the employee handbook

Background information on the startup
The employer has the final say about whether or not to include additional subjects. Legal mandates for government legislation that concern employees could be major considerations.  
These include:
If an employer fails to convey these (and other relevant legislation) in the handbook - and, by extension, in the workplace - there might be misinterpretation, accusations, and potential lawsuits.
Step 3: Draw up Summarized Versions of Everything
Summaries of each policy and procedure should be included in the employee handbook. 
The comments should be simple to read and free of excess legal jargon — in other words, they must be written with your employees in mind.
Step 4: Add summary statements under each section
After you (or your HR department if you have one) finish the outline for the employee handbook, the next step is to write the startup or organization's status, laws, or policies under each of the outline topics.
The summaries prepared in Step #3 need to be added under the appropriate sections.
Step 5: Review the Document
Sincerely executing the "analysis phase" ensures that the data is correct, relevant, and understandable. 
Your co-founders, executive team or acting HR staff can review the handbook.
Step 6: Legal Counsel Review
Legal counsel will review the final version of the handbook to ensure that it does not include any claims that might lead to contractual commitments (or other problems).
Step 7: Choose Publication Means
The next move is to find a reliable vendor who can print the employee handbook if you choose to provide hard copies to your employees. You should coordinate with the vendor through each stage of the printing process, including designing the handbook. You will give your final approval before the handbook is printed. On-demand printing saves a lot of money because you only print what you need and it's easy to make updates to the content.
Step 8: Decide on Means of Distribution
When the vendor returns the printed copies of the handbooks, you must decide how to distribute them -- for instance, during new-hire orientation.
Some employers publish the handbook digitally on their intranet or via internal email; but physical copies must be made available to employees who do not have access to the Internet or upon request. 
When policy changes need to be conveyed to the team, posting the employee handbook on the startup / business intranet or by e-mail could also prove helpful.
Summary
Your startup's employee handbook is its Holy Grail. It covers everything a new employee needs to know about working for you. Think of it like a "Hitchhiker's Guide to the Galaxy" for your startup. 
An employee handbook is a document developed by a startup (usually the Human Resources department if you have one) to convey important work and job-related details to employees. Employee handbooks, also known as an "employee manual," "staff handbook," "business policy manual," or even a "culture code," are issued to new employees during onboarding. 
Employee handbooks are critical components of human resources, just as important as HR reports, performance evaluations, and incident reports, so they must be developed correctly, effectively, and meaningfully.
Learn more with us
Access more guides in our Knowledge Base for Startups.
We can help!
At AbstractOps, we help early-stage founders streamline and automate regulatory and legal ops, HR, and finance so you can focus on what matters most—your business.
If you're looking for help on your startup's employee handbook, get in touch with us.
Like our content?
Subscribe to our blog to stay updated on new posts. Our blog covers advice, inspiration, and practical guides for early-stage founders to navigate through their startup journeys.  
Note: Our content is for general information purposes only. AbstractOps does not provide legal, accounting, or certified expert advice. Consult a lawyer, CPA, or other professional for such services.
Citations