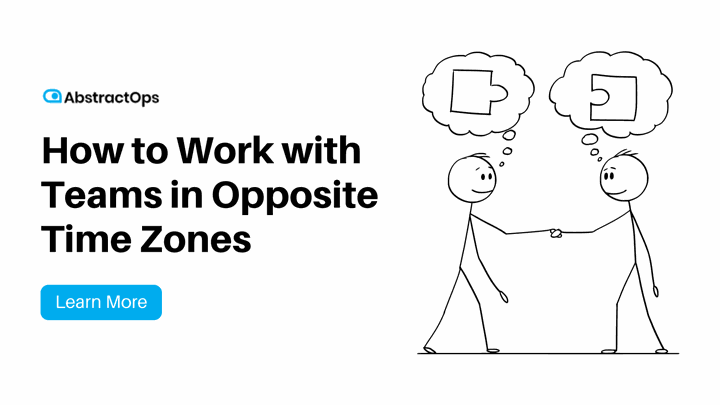 Image credit: Unsplash
The number of remote-first startups has seen a boom in the COVID era. What used to be about ~200 remote startups in 2016 has now exploded to over 2500 in 2020! Startups have realized that remote first setups come with numerous advantages:
Hire great talent without boundaries:

If you're looking for specific experience or talent, you're not bound to a specific country or city. The world is your oyster. Additionally, talent with

diverse backgrounds is proven to drive innovation and creativity

. 

Hire great talent affordably*:

This is a separate point because it deserves to be. Hiring the perfect candidate at a price you can afford that keeps the candidate happy is a win-win that's hard to achieve when you're tied to a geographically constrained talent pool.

Save on rent and office expenses:

Why spend on rent when you can splurge on better employee perks and invest in your culture while at the same providing the freedom and flexibility that employees in 2021 crave? On average, companies spend

$5K-$15K on rent per employee

per year depending on location! At AbstractOps, we do fun offsites 2 times a year so teammates have the opportunity to travel and socialize IRL.

Offer WFH as a perk:

This deserves a call out. When you're competing for talent with bigger companies that are often able to pay much better, WFH can be a real differentiator. 
Working professionals have also realized the perks of a remote-first work setup. I joined AbstractOps (a 100% remote-first B2B startup) about a year ago having spent all of my professional life going into offices. WFH has given me the flexibility to do the work I'm most passionate about, live where I want, and prioritize my family (a balance I wasn't able to achieve well before this). Living with the epidemic that is COVID-19 has made it even more important for me to work out of a preferred control environment and protect the health of me and my family.
When I joined AbstractOps, I was one of ~10 employees spread across the USA, Canada, New Zealand, Germany, and now, India. I thought it was exciting to have teammates across the globe and was curious to see how we can make these time zones with minimal overlap work for us. Having been here almost a year, I can say with confidence that doing remote-first correctly can result in one of the most productive, driven, and happy teams I have seen in my working life. 
This article is a series of learnings based on my experience at AbstractOps on how to work with teams across different time zones effectively.
Learning #1: Prioritize culture
This quote by Ryunosuke Satoro sums it up well - "Individually we're a drop, but together we're an ocean." Defining and prioritizing your company culture is the number one priority in making things work through any kind of conflict. Happy teams that love working together will find ways to work together and are happy to be flexible and accommodating to everyone's time constraints.
At AbstractOps, this is how we prioritize culture:
We hire according to

our values

. Our application process is transparent and prioritizes a fit with our values.

We have an

excellent onboarding process

that helps employees learn about our mission,get to know the team, and quickly acclimate to our terminology and norms. Statistically, slow and bad onboarding is shown to lead to higher employee churn

We have team-wide meetings to discuss our plans for the week on Tuesday's and celebrate our wins on Friday's

We host virtual and in-person offsites multiple times a year to discuss important updates, collaborate on future strategy and projects, and hang out

We do watercooler chats between team members virtually (using

Donut

)

We have fun slack channels to get to know each other well. Some examples include: #musicrecs, #pets, #AbstractOpsparents, #social, and #virtualcoffee

We have an optional team wide meeting every week to discuss how we can constantly prioritize and work on our culture
Learning #2: Respect off hours
Different time zones mean there is a small window of overlapping time for some team mates. I work closely with our co-founder, Adam Spector, who lives in San Francisco. I live in Mumbai, India where the time is 14 hours and 30 minutes ahead. 
Here's how we make time for each other while respecting our off hours:
We've blocked off our off-work hours on our calendars

We have set up 2 30-minute catch ups a week at a time that works for both of us (I prefer my nights and Adam his mornings)

All other updates are done asynchronously via

Slack

and Notion 

We are  be online for at least 2 hour of overlap, daily

Unless there's an emergency, we don't contact one another over the phone or via Whatsapp or any other means apart from #2 and #3 

We take holidays important to us and regionally relevant to us by informing our teammates via our team calendar. We also have an unlimited time off policy

For common meetings between Adam, myself, and anyone else, we use a shared calendar link (we use

motion

) that offers timings that respect both our off hours
Learning #3: Set up excellent communication channels
When working across timezones, it's important to have effective synchronous and asynchronous means of communication. That means defining the type of updates we give offline vs. what we want to prioritize to discuss in our virtual meetings.
What we do at AbstractOps:
Detailed work updates: I send Adam a detailed update of my work for the day on Slack before I sign off. Adam usually responds by the end of his day, my morning, at which point I pick it up. Updates usually include:
Progress on ongoing projects

Discussion of any new proposed projects

Prioritization of work for the week

Actions that need to be taken by the receiver of the update
How do I build my daily updates without taking too much time or effort? 
I plan my to-do list in Slack on my personal channel

As I go through my day, every time I complete a task, I write it into Slack. Since Adam is offline, I know I won't be sending him any messages right then and can simply build up a list.

If I come across questions while doing my work, I also write that down. He and I can then review when he wakes up. He acts as a good thought partner or unblocks any areas where he can.

Key discussions and proposals are written in concise but comprehensive templates on

Notion

or

Google Docs

where we can further collaborate on projects asynchronously.

We try and overlap during my nights and his mornings for at least 2-3 hours on

Slack

especially if there are urgent things we need to get solved

I prioritize any blockers or strategic discussions for my weekly 1on1s with him that we do over

Google Meet
Team communication is also critical. At AbstractOps, we extensively use Slack not only for direct 1:1 communication but also for team discussions. We have a #proj channel for almost every project, shared department channels - such as #marketing - and many others that relate to specific work. This enables my colleagues, wherever they are in the world, to have a transparent view into my and my team's work.
Learning #4: Be flexible
It's important to be flexible on work timings when you're not in the same time zones. Sometimes there are doctor's appointments, family commitments, or weather related interruptions that may disrupt daily check-ins or work hours. Since your teammates are working at different hours, you may see more of this in a remote setup vs. an in-person setup.
In times like this, we prioritize communicating in advance (where possible) any potential absence and how to address gaps at a later point. 
Some things we do at AbstractOps include:
Defining a SOP (standard operating procedure) on how to inform our team about holidays and time off

Slack channels to inform if anyone is running late or missing a meeting

Rescheduling planned meetings for a later time in advance
Summary
WFH is fantastic but it also requires learning new skills on how to communicate. If you prefer to see your team in person as a way of showcasing what you do, then WFH is not for you. 
WFH is predicated on a high degree of trust and transparency. We build that trust by thoughtfully completing our work and then transparently tracking the progress (daily checklists). 
We over communicate but much of that is done asynchronously. We try hard to reduce meetings. Virtual or IRL meetings are generally not great unless done thoughtfully. 
The world of a manager needing to watch over the backs of their employees is ending. The companies that succeed in the 21st century will be the ones that hire the best global talent and then provide the framework for that talent to succeed. 
I hope these learnings help more startups and teams figure out how to do remote-first effectively. A combination of productive tools, efficient processes, and most importantly a thoughtful culture can help in making collaboration across any time zone work. 
If you'd like to learn more, don't hesitate to reach out to the AbstractOps team. We can help your startup think through how to build a successful, thriving remote WFH, company and culture!
*  There is some debate about whether to pay similar wages to all people at the same levels or different based on cost of living differences. This debate is for another post. 
Like our content?
Subscribe to our blog to stay updated on new posts. Our blog covers advice, inspiration, and practical guides for early-stage founders to navigate through their startup journeys. 
Note: Our content is for general information purposes only. AbstractOps does not provide legal, accounting, or certified expert advice. Consult a lawyer, CPA, or other professional for such services.