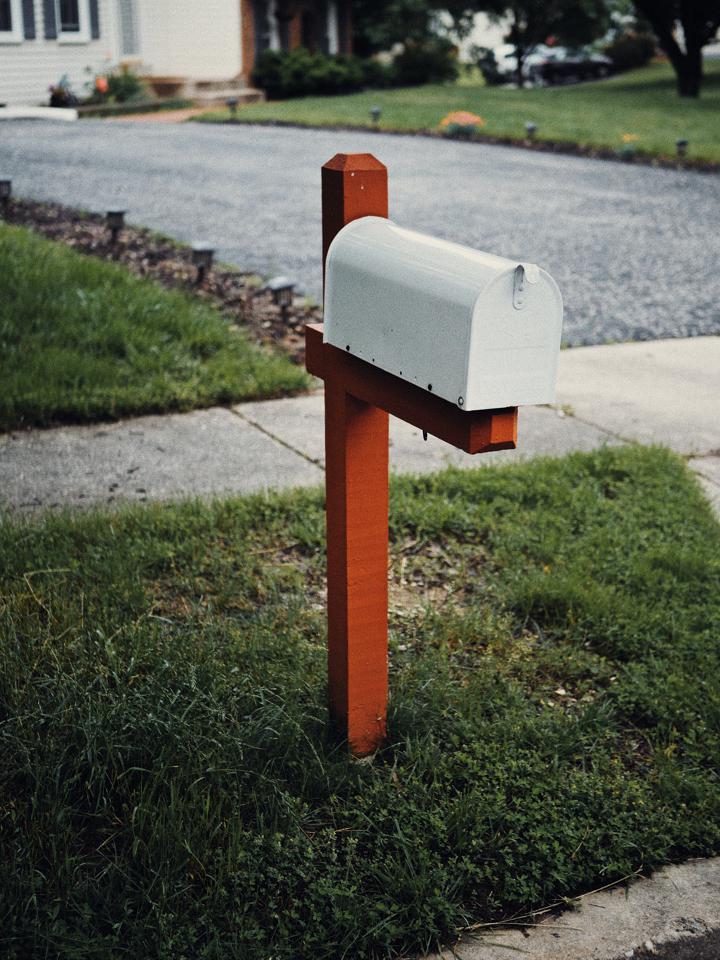 Photo credit: Unsplash
What is a Virtual Office?
A virtual office is a system that offers an entrepreneur all of the benefits of a traditional office — location and contact information, correspondence and administrative services, and the accessibility of conference spaces – all without physical office space.
For freelancers, contractors, and entrepreneurs who work remotely but desire a formal-looking business address, the virtual office has now become a trendy workplace alternative. It provides all of the advantages of a "brick & mortar" store without the cost of renting or buying a physical space. A virtual office address could serve to build credibility for a startup, making it easier to entice customers and perhaps even investors.
How to Set up a Virtual Office
Phase 1: Create a plan
As is the case with most traditional businesses, the very first step in establishing an effective virtual office is to develop a business plan. Consider your startup's specific requirements while developing the plan.
The following are some of the items you need to include in your business plan:
Executive Summary

Business description

Competitor and market analysis

A condensed format of your leadership and

operational

structure

The services/products you provide

Strategies for sales and marketing

Fiscal estimates and forecasts
You'll be able to ascertain your workforce, facilities, as well as other requirements once you've created this business plan. Each of these factors is crucial to the growth of any virtual business.
Phase 2: Identify and Hire the Right People
Working from a virtual office gives you access to a broader range of talent.
You can hire competent employees from any country, so you can concentrate on finding the perfect people for your startup.
Although the freedom of a virtual office appeals to the majority of people, not everyone will be fit to work in one. Determine if you want to hire employees to handle HR, payroll, advertising, branding, and other duties, or whether you'd rather outsource these tasks to a virtual assistant.
There are some qualities to look for when choosing a virtual employee, such as:
The ability to concentrate and prioritize

Comfortable working independently without direct supervision

Ability to prioritize work and manage time effectively

Strong written communication skills, as most interactions will take place online
Phase 3: Install a Phone Line and Get a Business Address
A virtual company address and contact lines are available from a variety of virtual office phone systems and vendors. A physical location and office phone number fulfill more than a functional purpose; they also project a sense of professionalism.
Let's take a closer look at each of these services:
A virtual phone system can offer you a single dedicated contact number, as well as local and toll-free lines, call-center services, and other features.
Even if you're running a virtual enterprise, you'll need a physical location to collect mail. For work meetings, you may also require a makeshift conference room.
Phase 4: Purchase a web domain as well as an email account
If you're an entrepreneur with a Gmail account, you might want to consider swapping to your startup's domain name for your email extension. 
xyz@companyabc.com, for instance.
The host name for your site on the web is called a domain name.
Businesses like GoDaddy.com provide inexpensive web domain names for as little as $0.99. Before deciding on an accessible web domain and paying to purchase it, you should educate yourself on domain extensions so that you can choose the best one for your startup.
These are the three most common extensions:
One of the most prominent and desired extensions for domain names is .com. Online business enterprises are represented by the "

.com

" extension.

.biz: This domain is typically used for

small enterprises

.

If the .com suffix is inaccessible,

early-stage startups

usually use the .net extension. The word "Network" is abbreviated as ".net."
Phase 5: Use the Correct Tools
You'll need to make sure your workforce has working laptops and access to the internet. You must choose the correct software applications based on your startup's type and size.
Invoicing and Payment Solutions
Make a decision about how you'll pay your workforce the contractors, as well as how you'll send invoices.
You can easily transmit invoices by email using digital invoicing platforms including InvoiceNinja or Xero, which will save time and money.
Numerous automated billing services also allow you to collect credit card payments, set up regular invoicing, and send invoices in PDF format.
Records Management and File Transfer Systems
The next step is to find a records management platform where you can save, organize, and distribute files online.
When you require instant access to your files, cloud storage solutions come in handy.
You could use these solutions from any location and on any smartphone, PC, or other devices. You could also collaborate in real-time by sharing files with your teammates.
Google Drive and Dropbox are two instances of digital file storing and sharing services.
Solution for Backing up and Recovering Data
You should also have a backup procedure in place to safeguard your data.
The benefit of adopting data backup services over conventional backup services is that cloud services allow you to access essential documents whenever you need them.
Quest and Veritas are two businesses that provide internet recovery strategies so founders can keep their startups running effectively.
You'll need a solution to control and ensure punctuality remotely if you staff a virtual office.
Time Doctor, an efficiency management solution, will assist you in taking note of your group's business hours and attendance figures.
Here are some other uses for productivity software:
Reports can be used to assess employee performance

Follow the status of a project instantaneously

Manage vacations and sick days better
Phase 6: Concentrate on Interaction and Coordination
Establishing efficient communication inside a virtual office is much more important than doing so in a traditional office environment.
For virtual businesses, ineffective communication could be a major issue, and employees may feel alienated as a result.
Managers and leaders need to communicate with team members more frequently in a virtual office to establish a collaborative environment.
Your staff requires remote social tools in order to function effectively as a team.
In the case of a remote workforce, there are a few ways for teams to communicate:
Phase 7: Build the Culture of Your Startup
Deferring tasks, discussing corporate standards, and holding face-to-face conferences are all simpler in a traditional office than in a virtual office.
For a digital workplace, you'll also have to build a corporate culture.
Here are the categories on which you should concentrate your efforts:
Establish a Work Schedule
Employees in a virtual business require the same structure as those in a traditional workplace. It's for this reason that virtual office timings are critical.
Employees will be able to see when exactly they are required to work and will not be enticed to work more or fewer hours than they should. Set certain common periods when everybody should be present, even if your workforce is in different time zones.
Make employees aware of their responsibilities
It's critical to give well-defined responsibilities to team members in an atmosphere where each person is responsible for himself.
When recruiting new personnel, ensure that the specifics about the org's strategy, goals, and responsibilities are ironed out.
Founders must provide explicit guidance to every team member from the outset, such as how to employ the relevant software applications and how to interact more effectively. They also require a dependable method of allocating and assessing work.
Encourage your team to pose questions and use tools for project collaboration.
Seek out team-building activities
In a remote workforce, fostering team cohesion can be more difficult.
A remote professional is likely to feel disconnected from their colleagues and the org they work for. This may have an effect on productivity and morale.
Virtual activities, for instance, could help build the fellowship and support structure that remote professionals usually lack.
Remote office trivia as well as Virtual Bingo are two games that can help your team interact without needing to be present in the same workroom.
How to Set up a Virtual Mailing Address?
To set up a virtual mailing address for your startup, follow these five steps:
Step 1:

Locate a virtual office provider

Step 2:

Select an actual location for the postal address

Step 3:

Select a physical address for the postal address

Step 4:

Make a payment for the service

Step 5:

Fill out the

U.S. Postal Form 1583.

This form permits business mail receiving agents to collect mail on your behalf and is required for virtual office postal addresses. You will need to have this form notarized.
Why Should Startups Opt for Virtual Offices?
Here's how having virtual offices can help startups:
Professionalism
While office buildings and alternative workstations are becoming increasingly common, it helps to have a separate office address and contact information if you want to onboard some of the more conventional "corporate-leaning" customers. Startups in such a setup will receive a location in a recognized postcode from a virtual office provider, which becomes a good method to convince clients that the enterprise is trustworthy.
Meeting Spaces
Virtual office packages often come with state-of-the-art conferencing rooms for physical client meetings and web conferencing.
Versatility
Entrepreneurs can work from a variety of locations, both local and global, when they've set up a virtual office.
Productivity
Working remotely with a virtual business address eliminates the expenses and resources that would otherwise have been incurred in commuting.
Budget
By eliminating any need to lease physical office spaces, purchase equipment and furnishings, or having to employ a receptionist, a remote work solution saves money.
Communication
A separate company phone line handled by a competent receptionist guarantees that all clients receive prompt service. A virtual reception desk service can also take care of call forwarding, mail, and packages.
Work-Life Equilibrium
Virtual team members tend to have more flexibility and freedom than traditional teams do.
Learn more with us
Access our Knowledge Base for Startups​​​​​​
We can help!
At AbstractOps, we help early-stage founders streamline and automate regulatory and legal ops, HR, and finance so you can focus on what matters most — your business.
We can help you set up a virtual mailing address for your startup! Learn more.
Like our content?
Subscribe to our blog to stay updated on new posts. Our blog covers advice, inspiration, and practical guides for early-stage founders to navigate through their start-up journeys.  
Note: Our content is for general information purposes only. AbstractOps does not provide legal, accounting, or certified expert advice. Consult a lawyer, CPA, or other professional for such services.