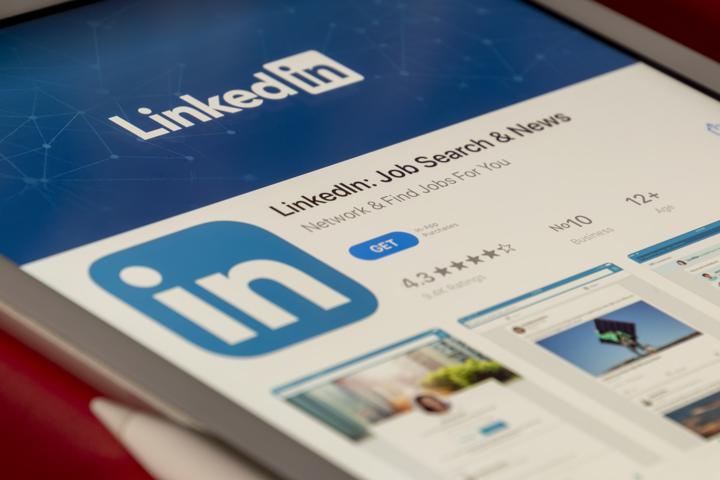 Image credit: Unsplash
TLDR
LinkedIn functions as a place where startups and professionals can converse instantaneously, productively, and without barriers. All information regarding both the startup and the candidate is available with just a click.

To make things better, the tools available on LinkedIn help recruiters do a thorough investigation into the background of a future team member to make sure that both the recruiter and the candidate would be a good fit for each other.  

LinkedIn offers several advantages to recruiters, including custom profile recommendations, real-time updates on prospects, opportunities to cultivate relationships with potential future hires, and a chance to gather insights from the pre-existing network that connects startups and candidates.

While using LinkedIn Search, proceed systematically: narrow down requirements, use People search, employ complementing parameters, and come up with a final "blueprint" for the ideal candidate that LinkedIn's program can use to produce relevant search results.

Founders can search resumes on LinkedIn through either guided search, searching for the ideal candidate(s), or using Boolean search.  
Understanding LinkedIn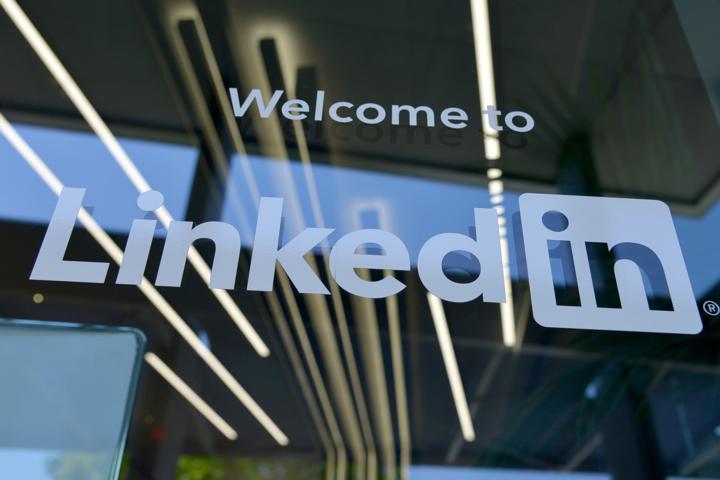 Image credit: Unsplash
Social media has proven to be immensely successful in bringing together people from different walks of life. It has helped cover distances faster than any means of transportation available to mankind today. 
Reid Hoffman, the founder of LinkedIn, was someone who understood the power that social media holds. He understood that social media platforms are a great place for professionals to mingle and spark meaningful conversations. While there were many platforms where people could seek out employment opportunities, startups did not have an impressive pool of professionals that they could approach as in a semi-formal ecosystem before LinkedIn gained traction.
LinkedIn functions as a place where startups and professionals can converse instantaneously, productively, and without barriers. All information regarding both the startup and the candidate is available with just a click. To make things better, the tools available on LinkedIn help recruiters do a thorough investigation into the background of a future team member to make sure that both the recruiter and the candidate would be a good fit for each other.  
Today, having a LinkedIn account is equally necessary for a startup and a working professional. The true potential of LinkedIn as a platform was understood during the COVID-19 pandemic where personal interviews could not be conducted face to face, among a slew of other workplace problems. Despite this, many startups were able to grow their team effectively with the help of LinkedIn. 
Advantages of LinkedIn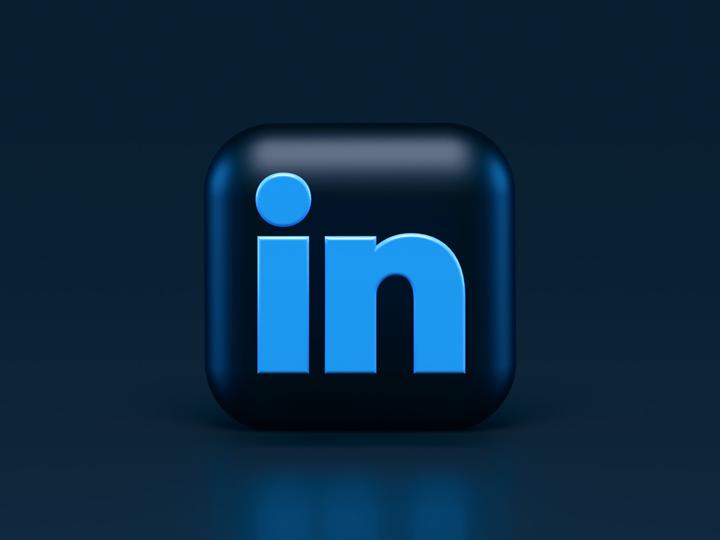 Image credit: Unsplash
While LinkedIn has many advantages for job-seekers, startups can also gain a lot from joining LinkedIn and using it as a recruiting platform.
Following are some of the advantages that they can experience from recruiting through LinkedIn: 
1. Profile Recommendations
On LinkedIn Recruiter, the software helps founders find their future team members by recommending them to you. 
These recommended professionals are divided into five different pages. These pages are:
People You May Want to Hire

Similar Profiles

Profile Matches

People Also Viewed 

Suggested Professionals
Each of these pages runs on highly sophisticated custom algorithms. Together, they can cover a lot of ground. These kinds of recommendations make sure that every candidate who is a suitable fit for you is represented via one page or another. 
2. Update on Prospects
LinkedIn Recruiter has a feature known as "Update Me". 
Many times, a founder narrows down the potential candidates for a role to a single person who would be near-perfect if they weren't lacking in a particular area. By activating the "Update Me" feature, the founder will be notified the moment a prospect makes any change or update to their LinkedIn account. For example, any change to fields like experience, education, skill, contact information, etc. will be notified to founders immediately. 
This will help you monitor the progress of these professionals in real-time, giving you an advantage over other recruiters in hiring great talent.  
3. Bond with potential future recruits
There are a few elements of LinkedIn which give it the feel of having originated from popular social media platforms. 
For example, if you have a LinkedIn Recruiter account, you can share status updates with your followers, just like on any other social media platform. This means that things like a company gathering, the celebration of an event, diverging into a new space or direction, and many other achievements can now be shared with folks on LinkedIn. Recruiters can also see stats like the people who react to, share, or comment on their status updates. 
All this helps in building a fun, exciting, and growth-oriented reputation for your startup in the eyes of professionals who visit your page or receive your status updates on their feed. When engaged this way over a long period of time, some of these professionals might develop positive reinforcement with respect to your brand and become interested in joining your team and contributing to the energy. 
4. Identifying the connecting network
Finding a potential recruit with the necessary skill set is somewhat straightforward, but identifying whether they'll be good for your startup or not takes time and thought. LinkedIn Recruiter comes with the Connection Path, a feature that helps address this problem. The Connection Path contains two parts: your connections and your coworkers. 
The "Your connections" module will help you see how exactly your startup and the prospect are connected. The connection could either be direct or via a network. This relationship between you and them will help you reach out to the network and gain a better and more informed perspective on the candidate.
The "Your Coworkers" tab in LinkedIn Recruiter will reveal the employees at your startup who overlap with prospective candidates. This overlap could be in the form of being in the same school, college, workplace, etc. This way, you can contact people who already work with you and ask for their candid insight regarding the conduct of this potential hire. 
Access to this feature is not automatic, which means that it can be manually turned on or off by the administrator. 
Factors to Consider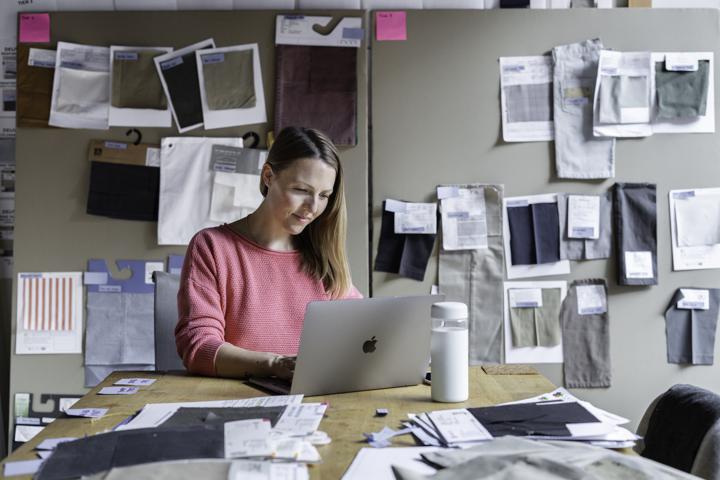 Image credit: Unsplash
As a social media-based platform, LinkedIn has successfully created a community where job hunters and recruiters can both communicate in a semi-formal environment. Given that it's a free-for-all website, large MNCs and startups alike can look for future employees. In order to reap the fullest benefit of a LinkedIn search, there are a few factors that must be kept in mind.
Some of them are listed below:
1. Narrowing down Requirements
One of the mistakes made by founders during recruitment is being somewhat unaware of what their precise requirements are. To gain faster and more effective results on LinkedIn, you need to narrow down your requirements as much as you can. You need to create a list of filters that you consider to be a top priority for a future employee in your startup. These filters may include requisites in parameters like education, experience, skillset, etc. 
2. People Search
LinkedIn search provides a standard template and filters for startups to search. These include the basics that an average founder might require to get satisfactory search results. However, those looking to improve their searches have a few more options. You can open the Advanced Search function and use the "People" tab. This will give you access to certain parameters that help yield more useful and relevant search results. 
3. Complementing parameters
Having narrowed down the job requirement (or the responsibilities) that you expect your new team member to fulfill, the next step is to narrow down the parameters that you want this individual to meet. 
Not sure if this is really necessary? 
Consider this: if you enter something as simple as a "software engineer" then you will end up with results numbering in the thousands. This reduces the efficiency of your search - by a lot. Therefore, you should add more fields and parameters like target location, schools, previous work experience, non-profit interests, etc. This will help you narrow down your search further and arrive at more appropriate potential candidates. 
4. Viewing finalized profiles
At this point, you have created an accurate "blueprint" of your ideal employee, or at least as close to one as possible. LinkedIn's program will run through your required fields and churn out a list of the most viable candidates. Now you could start the process of individually scanning through each profile to further narrow down your choices and hopefully arrive at a candidate who fits the bill.    
How to search resumes on LinkedIn?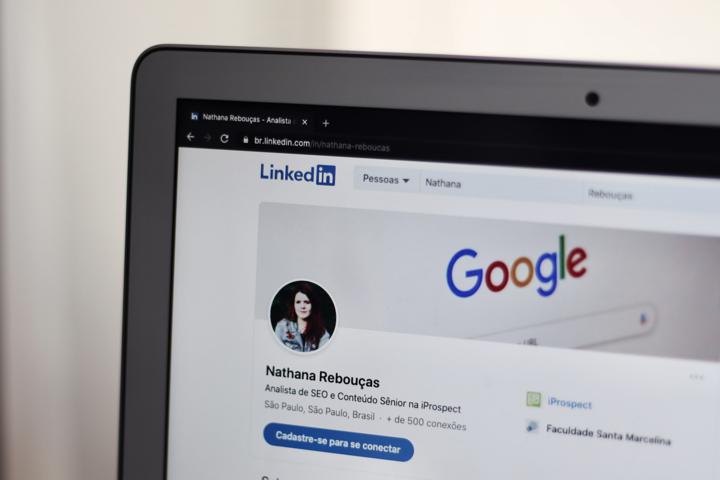 Image credit: Unsplash
As mentioned earlier, LinkedIn functions similar to any other social media platform, which means that you can build an account on it for free. In the basic version, you can view about 100 profiles at a given time. By spending some money, you can upgrade yourself to the LinkedIn Recruiter account where you become a user of LinkedIn's more advanced search options. 
There are three ways through which you can search for resumes on LinkedIn: 
1. Guided Search
This is the standard way to conduct a resume search on LinkedIn. You can get your result based on categories like job title, location, and skillsets. Following are the necessary steps for such guided search:
In the "Search by Job Title" search bar, enter the job title or role which you are trying to hire for in your startup. As you type, a drop-down menu will show you the options which most closely resemble the search bar input. Choose the option that is most similar to your recruitment needs. 

In the space marked "Location", enter your current location or the location of the place where you would like the new hire to work out of. Another dropdown will appear to show you the most relevant options. In case your desired location is not available, press Tab.

In the "Skills" search box, enter the skill sets that you're looking for in your ideal candidate. From the drop-down menu, select the correct option. The program will automatically extract the entered skillset from all relevant parts of the candidate's resume. In case the skill set entered is not available in the drop-down menu, press Tab. 

Repeat Step #3 to select as many skill sets as you deem appropriate. Once selected, press Go!
2. Ideal Candidate
Even with the experience of a few years under their belt, not all founders are able to accurately narrow down all the skill sets necessary for a particular job title. Therefore, searching for candidates based on particular skill sets might not always yield the most favorable results. An alternative to searching based on skills is directly searching for a person. You may have shortlisted a few professionals best suited to your startup. Use the following steps to search for potential employees using their names. Please note that this option is available in LinkedIn Recruiter Lite only. 
Enter the name of your shortlisted candidate in the search bar. The good part is that you are not required to be in any way affiliated with this candidate in order to find them.

Select the name of the ideal candidate that you have been looking for. You have the option to select multiple candidates but it is advisable to keep your search limited to 5 people or less. In case the names don't include the result you are looking for, try entering the name of the candidate's current or previous employer.

Once all the above parameters are properly filled, click on Go.   
3. Boolean Search
Boolean search is a great way of narrowing down your search processes. Founders with a  computer science background will likely be familiar with this method. It revolves around using specific commands to get a more specific result. Following are some Boolean modifiers that you can insert in the Recruiter search bar. Note that boolean search commands can be used in Job Titles, Companies, Skills, or Keywords.
Quoted Search
If you are looking for an exact phrase in a particular resume, put it within quotation marks. For example, if you type "product manager" in quotations, the algorithm will specifically screen for resumes with that key phrase in them. 
NOT Searches 
NOT is a command used to exclude any specific keywords or phrases from showing up in your search. For example, if you are looking for a programmer but not in python then the search would be "programmer NOT python".
OR Searches 
OR will help add extra keywords to your search. This way, you increase the number of relevant results of potential candidates. For example, the terms marketing and sales, though different, have some aspects that are very similar. Therefore, when searching for candidates for such a role, you can use "sales OR marketing". 
AND Searches
AND is a command to further focus the beam of your search. For example, when looking for a candidate with a background in marketing and experience as a director, your search can be phrased as "marketing AND director". 
Parenthetical Searches
As you perfect the skill of using boolean commands, you can carry out some very complex (and all the more useful) searches. As the searches get more complex, you might have to include parenthesis to keep commands separate. For example, if you wanted to find someone who has "VP" (Vice President) in their profile, or has both director and division, you can write the command as follows:
VP OR (director AND division) 
Just like the BODMAS rule in mathematics, in the boolean method, the following order takes precedence:
Quotes 

Parentheses

NOT

AND 

OR
Citations
How to Search Resumes on LinkedIn to Find Top Talent
Search for Candidates in Recruiter | Recruiter Help
Learn more with us
Access more guides in our Knowledge Base for Startups.
We can help!
At AbstractOps, we help early-stage founders streamline and automate regulatory and legal ops, HR, and finance so you can focus on what matters most — your business.
If you're looking for help with searching resumes on LinkedIn, get in touch with us.
Like our content?
Subscribe to our blog to stay updated on new posts. Our blog covers advice, inspiration, and practical guides for early-stage founders to navigate through their start-up journeys. 
Note: Our content is for general information purposes only. AbstractOps does not provide legal, accounting, or certified expert advice. Consult a lawyer, CPA, or other professional for such services.