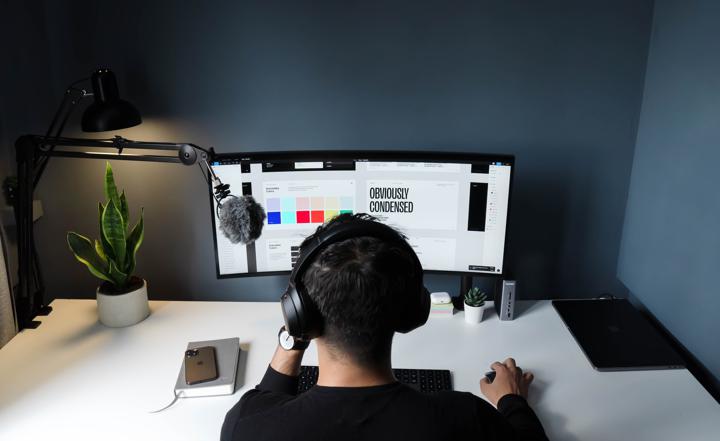 Photo credit: Unsplash
The freelance economy in Europe has grown significantly in recent years, with about 11 million people currently working as freelancers.
In nations such as France, Germany, and Spain, nearly half of the freelance professionals have a postgraduate degree and at least five years of industry experience.
With this pool of talent available, numerous startups are looking into employing the best freelancers. As per a poll of 2,000 companies done by global freelancing site Fiverr, 52% increase their freelance solutions investment. Marketing, IT and technology, and consulting services are among the most popular freelancing jobs.
To finish tasks and build their enterprises, startups — particularly those in the early stages — may tap into a brilliant reservoir of on-demand web designers, programmers, copy editors, and others.
Below are 4 reasons why startups must consider freelancers.
Why Should Startups Hire Freelancers?
Get work done quicker
Due to hiring services that allow you to look for a freelancer with the abilities you require, finding a freelancer is often far faster than finding a full-time employee. Because freelancers arrive with the necessary skills (unlike many full-time recruits), they will spend less time training and more time accomplishing actual tasks.
Higher productivity levels
As remote employees across time zones, freelancers may also assist startups in increasing productivity levels. Your freelancing coworkers can complete tasks from the other side of the globe while you're asleep. Drawing in on-demand expertise for major assignments may relieve strain on entrepreneurs and their employees.
Cut down on expenses
Full-time employees cost much more than freelancers. You won't pay for perks like medical insurance, paid sick leave, or workers' comp if you hire freelancers. You can also determine the duration for which you will need the freelancer.
Easily available
Startups may use sites like Fiverr Business or Upwork to connect with skilled professionals anywhere in the world, whether they need a marketer, SEO specialist, or something else. You could use the sites to collaborate with freelancers, share project data, and establish your budget so that you can plan accordingly.
How to go about Hiring Freelancers on Hiring Sites?
Be Specific
Before you proceed further, you must first identify precisely what has to be accomplished. If you want the ideal candidate for the job, you must be very specific about the services you seek.
Scope of Job
Even if you don't make a livelihood as a writer, it's obvious which job position/role description works best and attracts the best freelancers. Various things will be ensured by a correctly drafted job description and job scope:
You will hire the best individual for the task since they will know whether or not they are capable of doing it.

They will provide you with an accurate estimate of when the task could be completed.

The freelancer can provide you with a precise quote for the project.

Since they now have more guidelines, they will deliver a superior product.
Decide the Pricing
To begin with, most freelancers are self-employed and cover their individual taxes, which is why their hourly and task rates are often more significant than those of in-house professionals.
Second, the location of a freelancer will affect the pricing. The rates of a Vietnamese freelance developer and an American freelance developer will be significantly different.
Finally, there's also the issue of prior experience. Someone who is just getting started will have remarkably different pricing than someone who has been working for many years. Consider paying extra for freelancers who are industry specialists or have experience in your sector.
Finding the Best Person for Your Work
Your personal network is the best place to start. Ask around to see if anyone knows someone who could be hired for the task. By only asking your contacts to recommend people who've actually worked for them, you may eliminate prejudice. This way, no one will recommend their cousin who just started working in the design industry 2 months ago.
Second, you have the option of going to a job portal. Thousands of freelancers are available for employment on sites such as Upwork, Freelancer.com, and Freeeup, among many more. These systems provide a variety of advantages, such as the option to examine their rating, past client evaluations, presentations and accounts, and more.
Assess the Freelancer
Always request portfolios and copies of past work, regardless of the prospective position. Any professional freelancer should have a file of their finest work ready to hand over.
What to Look for When Choosing a Freelance Hiring Platform?
Profile Screening Features
Startups should access a freelancer dataset that holds comprehensive screening for experience, skills, hourly pay, and other crucial variables. You will shortlist applicants who fit your standards and start interviewing candidates once you've sifted through the people who satisfy your criteria.
Grading and Review System
Startups should offer feedback on freelancers' work using a freelancing platform. Some platforms also feature a scorecard for freelancers based on the quality of their performance. This enables entrepreneurs to appreciate great freelancing performance while also warning other businesses about problematic (or inept) freelancers.
Seamless Communication
A sound freelancing system should allow freelancers and entrepreneurs to communicate freely and effectively without the need for a third-party vendor. A workroom and a chat tool are available on a few sites, enabling freelancers to contact a client at any time for a task-related conversation.
Top 10 freelance hiring platforms in 2022
Description: Fiverr Business allows businesses to engage freelancers for fixed-rate tasks rather than by the hour.
Best for: Mostly geared towards small and early-stage startups.
Pricing: Fiverr Business costs $149 for an annual subscription. Fiverr is, however, offering the first year for free. You can add up to 50 coworkers to your Fiverr Business account to collaborate, communicate, and work on the go with the freelancers you're outsourcing to.
How to hire on Fiverr Business:
Navigate to the Fiverr Business home page. Sign up or log in to Fiverr Business and scroll down to select a category or service type.

Select the type of service you want from the sub-categories provided.

Pick a freelancer.

Pay for the freelance service that you plan to use.
Evaluation of Key Criteria:
Profile Screening Features: Yes

Grading and Review System: Yes

Seamless Communication: Yes
Pros:
Full transparency

Easy billing options

Excellent customer support
Cons:
Fraud sellers

High charges
Description: Businesses prefer Upwork because a large number of freelancers available means you'll be able to track down someone who specializes in the specific area you need assistance with!
Best for: Designed for startups of all sizes that need a recruiting solution that helps connect with freelancers.
Pricing: 
Basic: Free

Plus: $49.99/month

Business: $499/month

Enterprise: Custom Pricing
How to Hire on Upwork: 
Go to the "My Jobs" page.

Open the posting you wish to hire on.

Locate the freelancer or agency you'd' like to hire.

Click the "Hire Freelancer" or "Hire Agency" button.

Send an offer to the freelancer or agency.

Once you've' clicked "Hire Freelancer" or "Hire Agency," you'll have the opportunity to update the offer to include the project title, description, and payment terms.
Evaluation of Key Criteria:
Profile Screening Features: Yes

Grading and Review System: Yes

Seamless Communication: Yes
Pros:
Screening filters

Tracking time
Cons:
Upwork is not cheap. 

Job success scores are not exactly accurate.
Description: Work with the best freelance talent worldwide on Guru's secure, flexible and cost-effective platform.
Best for: Startups of all sizes
Pricing: Guru charges a nominal handling fee of 2.9% for each invoice you pay. However, if you use eCheck or wire transfer, you will receive 100% cashback on the handling fee!
Evaluation of Key Criteria:
Profile Screening Features: Yes

Grading and Review System: Yes

Seamless Communication: Yes
How to hire on Guru:
Post your job.

Compare the received quotes.

Hire the best freelance applicants for the position.
Pros: 
Guru's search feature is very efficient

Ease-of-use
Cons: 
It can be hard to update, and integrations are limited.
Description: Access to handpicked, top-rated freelancers from a curated pool.
Best for: Early-stage startups
Pricing: Truelancer.com does not charge a fee to the buyers/employers. Truelancer.com only passes on payment processing fees (set by third-party payment processors) on deposit of funds. 
How to hire on Truelancer:
Post a project.

Find and hire.

Award and pay.

Work and approve.
Evaluation of Key Criteria:
Profile Screening Features: Yes

Grading and Review System: Unclear

Seamless Communication: Yes
Pros: 
App is well-designed

Good UI/UX
Cons: Limited freelancer pool
Description: Freelancer.com has by far the largest pool of quality freelancers globally - over 50 million to choose from.
Best for:
All startup sizes
Pricing: 
Basic: $4.95/month 

Plus:$9.95/month 

Professional: Free 30-day trial, subscription starts at $29.95/month

Premier: $59.95/month
How to hire on Freelancer:
Post a project.

Choose the freelancer best suited to your needs.

Pay when you're' satisfied with them.
Evaluation of Key Features: 
Profile Screening Features: Yes

Grading and Review System: Unclear

Seamless Communication: Yes
Pros:
The website is easy to navigate.

Easy to communicate with current and prospective clients using on-page chat
Cons:
Freelancer.com has automated bids by freelancers on this website; it is hard to know if the freelancer can do the job or not.
LinkedIn
Description: LinkedIn isn't often thought of as a place to locate skilled freelancers for your company, but it can be pretty helpful when utilized correctly.
Best for: Small and medium-stage startups
Pricing: 
Recruiter Corporate: $899.95/month
Evaluation of Key Criteria:
Profile Screening Features: Yes

Grading and Review System: Unclear

Seamless Communication: Yes
How to hire on LinkedIn?
Type in your keywords in the search box. Use Boolean search logic to narrow down your search results and get the right freelance job you're looking for. 

Select the "Content" tab to filter the results. 

Sort out the content according to the LATEST results.
Pros:
LinkedIn is up-to-date and encompassing.

LinkedIn helps you conduct reference checks.
Cons:
Expensive

Passive candidates may not be interested.
Toptal
Description: Toptal is an exclusive network of the top freelance software developers, designers, finance experts, product managers, and project managers in the world.
Best for: Large (often international) companies.
Pricing: When you are happy with a freelancer (during the two-week no-risk trial) and decide to engage them, Toptal requires a $500 deposit, which is transferred as a credit to your first invoice. You can contact Toptal for further pricing information customized to your needs.
Evaluation of Key Criteria: 
Profile Screening Features: Yes

Grading and Review System: Yes

Seamless Communication: Yes
How to hire on Toptal
Tell Toptal what kind of talent your startup needs.

Toptal will notify you with a status report concerning your request within a few days.

Receive the shortlisted profiles of a few experts and select one of them to engage with.

Work with the expert for two weeks on a no-risk trial basis. 

If you're' satisfied with them, go ahead and hire them. If not, you won't' be billed for the trial period.
Pros: A rigorous screening process eliminates everyone who is not the best of the best.
Cons: High quality comes with a high price tag. Expect to pay about $1000 per day for these top-notch freelancers.
PeoplePerHour
Description: PeoplePerHour connects clients to expert freelancers who can hire by the hour or project.
Best for: Early-stage startups
Pricing: No buyers fees. PeoplePerHour levies a 10 percent surcharge when paying the freelancer. Once you accept a proposal and are about to pay for the deposit, the service fees are displayed at the top right of the checkout page BEFORE you decide to proceed with the payment. There is also a tooltip that elaborates on the service fees. See screenshot below: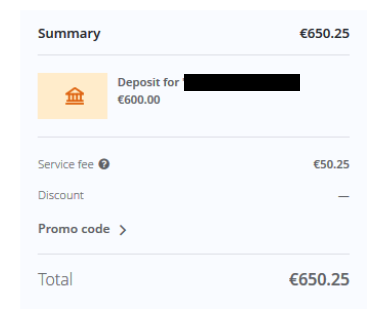 How to hire on PeoplePerHour:
Post a project.

Refine your search by skill, location, or hourly rate.

Contact freelancers and request a proposal for your project.

Communicate ideas, receive files, and share feedback from the same platform.

Once a project is complete, pay freelancer invoices with the click of a button, right from the project stream.
Evaluation of Key Criteria: 
Profile Screening Features: Yes

Grading and Review System: Yes

Seamless Communication: Yes
Pros:
Freelancers have fixed prices.

Invoicing is automatic
Cons: You only get 15 free bids per month
Description: Work with professional, creative experts worldwide and build your brand through custom, memorable design.
Best for: Hiring designers
Pricing: Every design category has flexible pricing for all budgets. Logo design starts at $299. Start by choosing a category.
How to hire on 99Designs?
Start by creating a simple brief to help designers understand your design needs.

Connect with freelancers.

Collaborate
Evaluation of Key Criteria:
Profile Screening Features: Yes

Grading and Review System: No

Seamless Communication: Yes
Pros: Affordability
Cons: Writing a good brief is still up to you. And a lousy brief will almost always produce bad designs.
Description: The easy, affordable way to find the right experts for your business.
Best for: Startups of all sizes
Pricing: 
Basic: $29/month

Essential: $59/month

Enterprise: $275/month

Concierge: $325/recruit
How to hire on Workhoppers?
Post freelance, contractual, temporary, or part-time jobs.

Specify skills, location, budget, and schedule requirements.

Negotiate your own terms directly with the candidates.

Pay by the hour or by the job.

Reward your Workhopper (if you're' satisfied with them) for their hard work with a quick review.
Evaluation of Key Criteria:
Profile Screening Features: Yes

Grading and Review System: Yes

Seamless Communication: Yes
Pros: Great Customer Support
Cons: No major cons
Learn more with us
Access our Knowledge Base for Startups
We can help!
At AbstractOps, we help early-stage founders streamline and automate regulatory and legal ops, HR, and finance so you can focus on what matters most — your business.
We can help you decide which freelance hiring platform to use at your startup. Learn more.
Like our content?
Subscribe to our blog to stay updated on new posts. Our blog covers advice, inspiration, and practical guides for early-stage founders to navigate their startup journeys. 
Note: Our content is for general information purposes only. AbstractOps does not provide legal, accounting, or certified expert advice. Consult a lawyer, CPA, or other professional for such services.
---