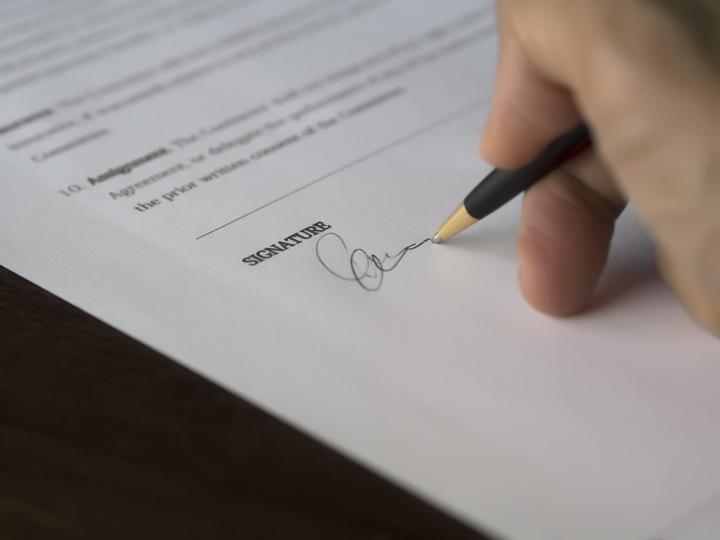 Source: Pexels
Vendors are important for every business organization that deals in providing goods and services to customers. Vendors become family members of a business organization to satisfy the customer's requirements. Before discussing ways and strategies to maintain good relationships with vendors, let's understand who is a vendor and why we need to form a solid relationship for a successful business.
What is a vendor?
A vendor is a person or an organization that sells its goods or services to any other party. Vendors are also known as suppliers. A vendor relationship is necessary to provide good customer services, quality products, cost efficiency, and market development. The famous quote by John C. Maxwell is right that "Teamwork makes the dream work". So if you have a good team of vendors then no one can stop the growth of your business. So maintaining vendor relationships plays a crucial role in the success and failure of your business.
Are you a seller or service provider, who is not able to handle the vendor relationship? Is there any genuine way to handle this collaboration? Let's discuss ways to establish good vendor relationships.
How do you establish vendor relationships?
Building a solid and positive vendor relationship is important for a business to be successful, especially if your vendor is providing you the best quality services, which satisfy your customers. Healthy business relationships are not built overnight, but take time, good communication, and management. Let's discuss various ways to establish vendor relationships:
Understanding your vendor
Firstly, it is necessary to understand your vendor. This is possible when you hear what is important to the vendor. Do they have any standard procedures to operate that need to be followed or any contract formalities? So once you understand the exact requirements after your first meeting with the vendor, submit all these requirements within their timelines.
Following the Timeline
Don't miss any of the timelines, just like while filing your company annual compliances. Missing deadlines always come with heavy penalties be it monetary or non-monetary. For example, if your vendor is ready to provide you with quality products on the date they have committed then don't forget to make their payments on time. If not, it becomes difficult for the vendor to trust completely. 
Communication - A way forward
We have seen many businesses that are not able to flourish due to a lack of communication. Communicate with your vendor, convey and receive important information to establish and maintain a strong vendor relationship. Try to keep your vendor in the loop by discussing your future business plans, what's working currently and what's not. Try to take their feedback so you may develop some new and innovative ideas to solve your issues and extend your business with good guidance.
Referrals - Key to Grow
Once you build a strong bond with your vendor, there are chances for new opportunities. As you are dealing with one vendor in a specific area, they may know various brand owners with whom you may connect through reference. Once you build a strong network with your vendors you can get good referrals to boost your business.
Power to say NO
If you want to build up a strong relationship, do not say yes to everything as this may turn into a failure of a business relationship. If the vendor is asking for something and you can fulfill that without any hindrance only in that case accept the offer. Business owners may focus on maintaining good relationships and do not say no to any commitments given by the vendor, which ends in failure. So, only confirm and say yes if you truly know the solution.
Partnership with Vendors
Partnership with vendors doesn't mean that you need to part with shares. To grow your business, make them active partners in day-to-day business activities. This may include transparency in how you onboard vendors, systems to review vendor performance, and plans to develop more such tools. If you are handling this manually, then is it impacting the business and should you be looking for automation? When you discuss such things with your vendors it will automatically create a sense of partnership. 
Don't try to save costs
When you are heading your company and focussing on achieving the business goals you try to save costs wherever possible, but don't compromise when it comes to quality. Vendors will get in touch with you and charges may differ but if someone is trying to give their best then do not try to save costs. In the long run, it may cost you double if you compromise today with quality.
Promise and delivery
A business must make promises through contracts but if you deliver above expectations of your vendor it may result in a new and valuable experience. So this is the answer to your question, 'how to connect with vendors?' Therefore, to have a good relationship with your vendor, do follow this practice on time.   
Strategies for Vendor Management
We have concluded some of the ways above to establish a good vendor relationship, now we will discuss some of the strategies that every business owner should follow to maintain a solid relationship. A good organization that maintains healthy vendor relationship performs good practices for vendor management which are as follows:
Performance measurement
Companies have a complete system to measure the performance of their vendors and once they get to know who is the right vendor among the hundred present in the market, making good business relationships with them by following the simple rule of one deal at a time will give fruitful results to the organizations. 
Risk Sharing
In the market, there are possibilities of disturbance in the supply chain but to stay protected at that time always draft your vendor agreement carefully so that both parties can share risks at difficult times. But it doesn't mean that you accept those risks that are the results of the action taken by the vendor. Risk-sharing should be present to form strong business relationships with vendors.
Trust Building
For every relationship, trust is the key for building a strong bond. If you want to make an effective bond with your vendors, build a foundation of trust. Slowly, you will receive good results and benefits from your vendors during your business journey.
Choosing Vendors
If you want to satisfy and give excellent services to customers, then choose your vendor wisely. A vendor relationship is important to maintain good customer relations to provide warranty, guarantees, products or services replacement to fulfill the needs of the customers. So do not stick to one vendor if he is not trustworthy, but maintain good relationships and try to connect with vendors providing quality and assurance.
Be Loyal
Do not ever cheat your vendors, as explained in the above paragraph, trust is the key. This will directly impact your written contracts or verbal communication with your vendors. If your vendor is loyal and doing the right business tasks with you then reward them with loyalty. This strategy will build a long-term relationship. So stay loyal and keep your vendors in the loop during your business.
How does a solid vendor relationship benefit you?
Vendor relationships will come with advantages that you may realize at later stages of the business. Every business relationship needs time to exhibit commitment towards the growth journey of an organization. Once you have achieved and maintained a healthy, solid, and strong vendor relationship it will benefit you and your business in the following ways:
Customer Satisfaction

: A strong relationship with vendors will help in satisfying the needs of the customers at every stage. Vendors will guide you starting from giving the products and after-sales services as well, which increases chances of more sales and building loyal customers.

Cost Savings

: When you maintain a good relationship with your vendors by giving them consistent orders and timely payments, they will automatically give your preference, special deals, and good references as well. So the cost-saving that you are planning in the early stage will now benefit you in your long-term goal achievement.

On-Time Delivery

: Having the benefit of a strong vendor relationship, you will receive on-time delivery as your vendor will give priority in supplying goods or services to you to establish trust and will provide good quality products without compromising 1% with you. Time is essential for business relationships, so do not disappoint your vendors so that you will receive the timely delivery of your products. 

Vendor Support

: If any issues related to the shipment, damaged products, warranty, the guarantee will come during the business, vendors will give their 100% support to you and the customers. They will try their best to solve or fix the issue related to any products or service and if possible then compensation will also be taken care of by the vendors. This shows the healthy business support by the vendor in order to grow your business with after sales commitments.

Opportunities

: When you are in an active relationship with your vendors then they give you time and understand your requirements and customer preference also. So there are very good chances that the vendor will customize the products as per the requirement that will give you a competitive advantage in the market. This way you will grow faster and will be able to create more presence with your products.
Conclusion 
Therefore, to build strong and healthy relationships with your vendors simply follow the process starting from communication to making them valuable active partners in the journey of your business. Vendor relationships play a major role because they represent positioning and goodwill of the company through their products and services facilities. You will understand vendor relationship management better when you experience its long-term benefits as explained above.
Hence, give time to your vendors and maintain a solid business relationship with them to take your business to new heights. And if there is any lack of communication with your vendors, that will give negative results as well. It is your responsibility to comply with the process to maintain a sense of trust and commitment through transparency through good vendor contracts.
Learn more with us
Access more guides in our Knowledge Base for Startups
---
We can help!
At AbstractOps, we help early-stage founders streamline and automate regulatory and legal ops, HR, and finance so you can focus on what matters most—your business.
If you're looking for help with understanding what makes a great contract for SaaS, Cloud, and other Software as a Service, get in touch with us.
Like our content?
Subscribe to our blog to stay updated on new posts. Our blog covers advice, inspiration, and practical guides for early-stage founders to navigate through their start-up journeys.  
Note: Our content is for general information purposes only. AbstractOps does not provide legal, accounting, or certified expert advice. Consult a lawyer, CPA, or other professional for such services.