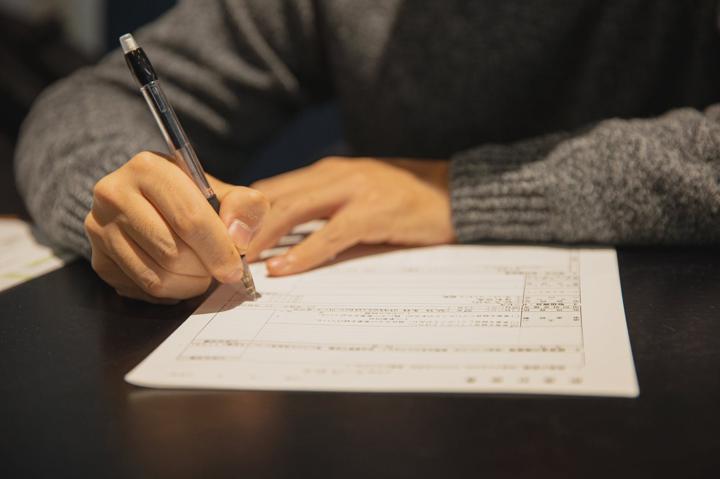 Photo credit: Pexels
Key Takeaways
Both HelloSign and signNow are efficient solutions for managing electronic signatures.

Both rank evenly in terms of features they provide, and integration options.

Even in terms of the number of reviews online, both rank evenly. HelloSign has a slight margin of more reviews.

signNow has more reviewers from mid-market companies, while HelloSign has more reviewers from small businesses. 

signNow is the preferred option because of its overall lower prices.
HelloSign and signNow
HelloSign (a Dropbox Company) is a tool for electronic signature management that allows startups the ease of functioning online through its cloud-based technology. It provides legally binding signatures while ensuring that the process is secure. HelloSign offers workflow management, so your business agreements are never affected by your travels or vice versa. Efficient teamwork is also possible with HelloSign, which also streamlines the employee onboarding process.
signNow is a scalable solution for electronic signatures that automates the entire business process by streamlining everything from signing documents and negotiating contracts to accepting payments and efficient editing.
HelloSign vs. signNow
Pricing
HelloSign
Four plans are available at different prices:
Test Mode: Free

Essentials: $75 per month; $900 per year

Standard: $250 per month; $3000 per year

Premium: Custom quotes are available.
These prices are specific to the HelloSign API. The general pricing without API is as follows:
Free

Essentials: $15 per month; $180 per year

Standard: $25 per user per month; $600 per year

Premium: Custom quotes are available.
signNow
Four plans are available at different prices:
Business: $8 per user per month, billed annually

Business Premium: $15 per user per month, billed annually

Enterprise: $30 per user per month, billed annually.

airSlate Business Cloud: $50 per user per month (minimum 5 users), billed annually.
Conclusion: HelloSign offers a free 30-day trial for its paid features, whereas signNow offers a free 7-day trial for all its features. The Free Plan with HelloSign includes mostly every feature specific to digital signatures such as audit trail, mobile app, reminders and notifications, and signer fields. HelloSign offers unlimited templates only with its Premium Plan, whereas signNow offers unlimited templates with its most basic paid plan (Business) that is priced at $8. HelloSign offers branding and bulk sending with its Standard Plan that is priced at $25 per month, whereas signNow offers the same features with its Business Premium Plan which is priced at $15 per month.
For these basic features, signNow appears to be more budget-friendly, but HelloSign has an edge over signNow with its overall pricing plans. This is because more features like signer fields, data validation, and powerful integrations are available with the HelloSign plans at a slightly higher cost. signNow, on the other hand, is also feature-rich with its flexible pricing tiers that enable efficient business management. In terms of pricing tiers, signNow ranks higher because of its overall lower.
Integration
HelloSign: SharePoint, Salesforce, Salesforce CPQ, Microsoft Dynamics 365, Gmail, Google Docs, Google Drive, Google Workspace, Dropbox, Evernote, HubSpot, Microsoft OneDrive, Microsoft Word, Oracle CEC, Oracle CPQ, Slack, QQ Catalyst, Keap, and Zapier.
signNow: Microsoft Teams, Microsoft 365, Microsoft Dynamics 365, Salesforce, NetSuite, Egnyte, AWS, Oracle, Google Workspace, Google Drive, Procore, Box, Dropbox, Plumsail Documents, Workplace, Word, Zapier, PaperWise, WebMerge, Jitterbit, 1Password, Android, eSignPay, ServiceNow, Grouper, Gmail, Autodesk BIM 360, SharePoint, Salesforce CPQ, Braintree, Chargify, Activecampaign, Optix, MailChimp, Google Sheets, Magento, Highrise, Pipedrive, Zoho CRM, Slack, Google Docs, Xero, HubSpot, WordPress, Help Scout, Agiloft, Agilewords, Amelio, Amitree, Anaplan, API Nation, AventX, and Concord.
Conclusion: In terms of integration, both HelloSign and signNow are evenly matched. Startups can find almost all tools and partner apps with the integration options of both platforms. The only point of difference is the pricing tiers for both platforms at which these integrations become available.
Features
HelloSign
The various features offered by HelloSign:
Orchestration of recurring documents as templates

Unlimited signature requests per month for those who pay per user

Efficient mobile app for quick collection of signatures

Audit trails 

Tracking and time stamping of every action

Available in 22 languages for both signers and senders

Provision to send automated email reminders to recipients

Provision to type, draw or upload e-signatures

Signer fields and checkboxes that can be easily added to the document using the drag-and-drop feature

Two-factor authentication

Custom logo and custom messaging

Provision to send a single document to several recipients using bulk send

Powerful integrations
signNow
The various features offered by signNow:
Provision to drag and drop signature fields 

Accessibility on your mobile

Multiple signers

Bulk invites

Signing link to each recipient 

Recipients are allowed to forward the document to others for signing

Creation of team documents

Using frequently used documents to create templates

Shared document folders

Creating teams for sharing and signing documents

Provision to add an admin for respective teams

Creating templates that can be shared with team members

Adding checkbox fields to your documents

Adding smart fields to generate fillable forms out of your templates

Adding radio buttons to a document

Powerful integrations

HIPAA compliance

Converting your iPad or iPhone into a kiosk for collecting in-person signatures

Compatibility with Android

Advanced authentication options

Account management by creating a Super Admin position that gives you complete access to documents and users within your org

Advanced e-signature tools such as adding multiple singers, deleting roles, and replacing signers

Automation of workflows

Wet ink signature

Custom logos
Conclusion: Both platforms are evenly matched in terms of the features they provide. signNow has an edge over HelloSign because of its overall lesser prices. 
Customization
HelloSign
HelloSign offers various features around customization to ensure that users get the maximum benefit from it.  These features include:
Auto-populated fields

Options for custom messaging and adding your company logo to your signature requests

Provision to send out an individual signature request to several recipients with one click

Provision to seamlessly collect signer attachments as part of signature requests.

Dropdowns, radio buttons, and clickable links for an intuitive signing experience

Advanced signing tools like signer reassignment and variable signers
signNow
The features specific to signNow customization include:
Sending conditional documents by organizing them in groups and automatically routing them in role-based order

Provision to add your company logo to all your e-signature invites

Optimal use of most-used documents that can be used to create unlimited templates

Advanced e-signature tools such as the provision to define signer fields for each document, getting one document signed by several recipients, changing recipient details even after sending out a document, and defining multiple roles to delegate access

Provision to drag and drop text fields anywhere in the document
Conclusion: While both platforms offer multiple ways to further collaboration, HelloSign, along with personalized branding, also offers white labeling. signNow, on the other hand, offers several layers of customization to almost all its features and this makes the platform easy to use. Most users have given both platforms the same ratings for customization, but HelloSign has a slight edge over signNow because of the availability of white labeling.
Security
HelloSign: All documents are stored behind a firewall, TLS encryption for all communication, and AES 256-bit encryption for data at rest. Additional security measures include a unique key for each document's encryption which in turn is encrypted with a regularly rotated master key. All backups are encrypted and HelloSign also enables HSTS (HTTP Strict Transport Security). HelloSign uses Amazon Web Services as its IaaS provider to optimize features like Virtual Private Cloud (VPC), Security Groups, and disk-level encryption. HelloSign is SOC 2 Type II, HIPAA, ISO 27001, ESIGN (Act of 2000), and EUTA compliant.
signNow: GDPR, 21 CFR Part 11, CCPA, HIPAA, ESIGN and UETA compliance, and PCI DSS and SOC 2 Type II certification, along with data encryption with 256-bit encryption algorithm for data at rest and transfer, two-factor signer authentication.
Conclusion: While both platforms have enterprise-grade compliance certificates and advanced security measures, HelloSign proves to be more secure because its audit trail is non-editable. Besides, HelloSign has additional security measures in place like double encryption and the AWS platform. signNow, on the other hand, offers advanced threat protection for all its plans, whereas DocuSign offers SSO only with its Premium Plan. The same is the case with signNow, which offers HIPAA compliance and U.S. legal forms library only with the airSlate Business Cloud.
Why HelloSign?
The benefits of using HelloSign:
Applications can be processed quickly

Orders can also be processed quickly

NDAs and waivers can be created on the spot because startups can get documents signed by individuals on Android and iPad

Several individuals can sign a particular document simultaneously and this collaborative process is very flexible

HelloSign is a secure and reliable platform

HelloSign conditional fields

are available with the Premium Plan, allowing you to create conditions that change according to the signer's input.
Why signNow?
The benefits of using signNow are:
Easy navigation

Efficient for conducting business online, particularly during the COVID-19 pandemic

Users vouch for the amount of time they save while using signNow

Sending documents is very easy

There is a provision to create conditional fields with the Enterprise Plan
Bottom line
Both HelloSign and signNow are efficient tools for electronic signature management, but signNow seems to appeal more to users, particularly to startups and small businesses. This is because of its comparatively lower price compared to HelloSign. signNow offers several advanced features for much lower prices and its pricing tiers allow startups to choose according to their needs. 
Other alternatives
DocuSign is worth considering as an alternative because it is the most widely used platform for managing e-signatures and users around the world vouch that the platform assumes the degree of simplicity or complexity customers need. DocuSign is also an efficient solution for contract management. Solutions are available for individuals, startups, and small and medium-sized businesses as well as enterprises. 
Learn more with us
Access our Knowledge Base for Startups.
We can help!
At AbstractOps, we help early-stage founders streamline and automate regulatory and legal ops, HR, and finance so you can focus on what matters most — your business.
We can help you decide whether to use HelloSign or signNow for your startup! Learn more.
Like our content?
Subscribe to our blog to stay updated on new posts. Our blog covers advice, inspiration, and practical guides for early-stage founders to navigate through their start-up journeys.   
Note: Our content is for general information purposes only. AbstractOps does not provide legal, accounting, or certified expert advice. Consult a lawyer, CPA, or other professional for such services.
---