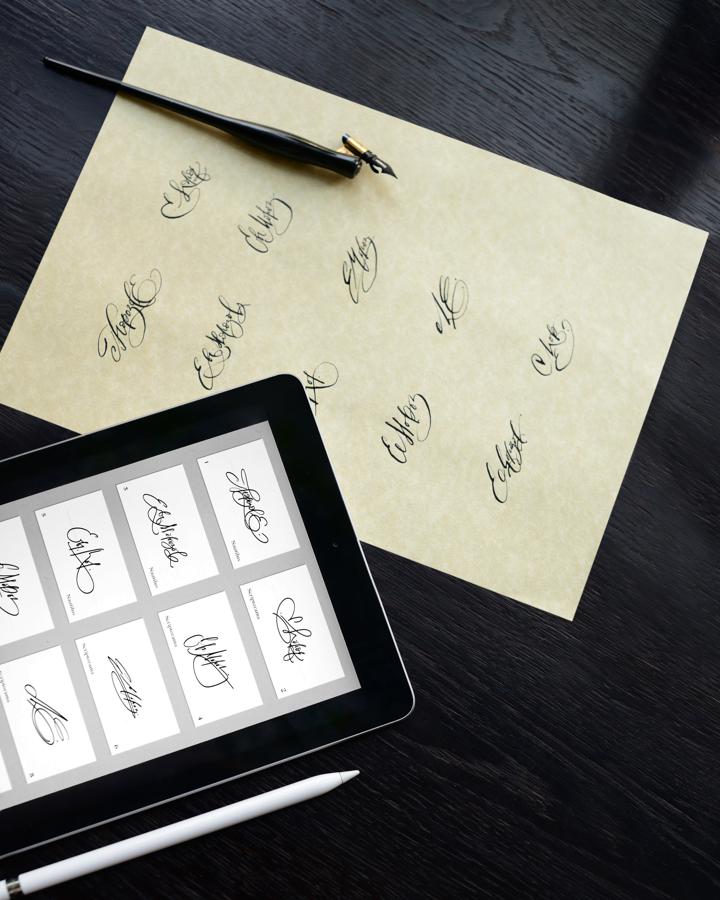 Photo credit: Unsplash
What is an Electronic Signature Solution?
E-signature software is used by individuals and startups to create and maintain legal documentation online. It might be difficult to find the ideal choice for you or your startup when there are so many solutions on the market. This vendor review blog post was developed to help you know the basic distinctions between HelloSign and PandaDoc so that you are able to make an informed purchasing decision. We discuss the types of consumers each product was designed for, as well as its price and major features, in the sections below. All of our suggestions are based on comprehensive research, detailed study of electronic signature software customers and several hours spent manually evaluating the most popular grading platforms such as G2 and TrustRadius.
HelloSign vs. PandaDoc: Summary
HelloSign, as well as PandaDoc, are popular e-signature platforms that have hundreds of thousands of users. Both systems placed high in our overall rankings; the main distinction is the target consumer each solution was designed for. Both products include all the salient elements of e-signature software, such as legally enforceable signatures, a text editor, various formats, customizable signatures, document management, and audit reports. Apart from these commonalities, PandaDoc also includes sales-oriented features such as a catalog, dynamic quoting, and recipient statistics.
Who is HelloSign Best Suited For?
HelloSign is a feature-rich system for managing e-signatures and legal documentation. Its document editor, among other capabilities, is simple to use and quite dependable. HelloSign, however, lacks some of the bells and whistles of DocuSign.
According to our research, HelloSign is perfect for individuals and startups looking for a somewhat advanced platform at a reasonable price. HelloSign is a simple platform and according to customers, is competitively priced. With that said, customers have expressed a need for HelloSign to provide a few more capabilities, such as the opportunity to generate more layouts per plan.
Who is PandaDoc Best Suited For?
PandaDoc is a wonderful option for startups that only require basic electronic signatures, and it's especially useful for salespeople. The vendor provides the most comprehensive free plan on the market, with limitless documentation and payment options.
According to our research, PandaDoc's clients are generally pleased with the platform. Many users have praised PandaDoc's content repository, in-document payment systems, and the capability to integrate interactive quotation as highlights. Likewise, according to customers, PandaDoc's free version is robust and useful.
HelloSign vs. PandaDoc
Pricing
Both HelloSign and PandaDoc are billed on a monthly basis. HelloSign is somewhat less expensive than PandaDoc. Both applications also provide a discount for purchasing a yearly plan in advance.
HelloSign's pricing details:
Essentials: $180 annually ($15/month)

Dropbox Professional + eSign: $24.99/month

Standard: Starting at $600 annually

Premium: Custom pricing
PandaDoc's Pricing Details:
Free

Essentials: $19 per user per month

Business: $49 per user per month

Enterprise: Custom pricing
Features
HelloSign and PandaDoc are two fairly sophisticated apps with a lot of features in common. Legally enforceable agreements, a file editor, layouts, adaptable signing, and accounting records are all included with both systems.
HelloSign
HelloSign has a couple of offerings that PandaDoc does not. Knowing the features listed below will assist you in determining whether HelloSign is right for your startup.
Properties of the Document Editor
Sophisticated document editors are available in both HelloSign and PandaDoc. HelloSign, on the other hand, has a few extra capabilities that make document editing simpler and more convenient.
The following are some of HelloSign's standout features:
Page-by-page navigation of a document

Changing the size of a document by panning in and out

A few key shortcuts for document-editing

HelloSign API
Both HelloSign and PandaDoc provide APIs with a variety of useful capabilities. While PandaDoc's API is focused on documents and template-specific capabilities, HelloSign's REST API is more comprehensive. This includes:
Integrated Requesting & Signing: Allows users to fulfill signature requests directly on your website

Auto-filling Paperwork: Lets users auto-fill documents by prepopulating sections with information already supplied by the user to the system

White-labeling: Allows you to customize the signer page's logo, color scheme, and legal jargon
HelloWorks and HelloFax
HelloWorks and HelloFax are two of HelloSign's affiliated products. HelloWorks is a smartphone forms app, while HelloFax is an internet faxing service. You have access to the public HelloWorks and HelloFax packages as a HelloSign client, both of which will help you streamline and improve your documentation workflows even further.
HelloWorks is a mobile-specific e-signature system. Its goal is to make filling out PDFs easier by converting them into a variety of smaller problems that can be solved on a mobile device. HelloWorks also has a form template collection as well as a no-code editor for creating forms.
With HelloFax, you can send faxes without having to use fax machines/fax services. All of it happens online using HelloFax. Faxes are collected as PDFs in your email account, and outbound faxes are transmitted through the internet. To avoid any operational disturbances or client misunderstanding, you can migrate your existing fax number to HelloFax.
PandaDoc
PandaDoc's framework is developed exclusively for salespeople. As a consequence, PandaDoc has a few capabilities that HelloSign lacks which are advantageous to salespersons. If these characteristics are crucial to you, PandaDoc is a good choice.
Customizable, Standardized Templates
PandaDoc comes with its own set of customizable templates. Startups can economize and guarantee that their information is uniform across all documents and files by reusing PandaDoc's customizable templates.
Document-editing
PandaDoc's platform allows you to change the text of your uploaded Docx files, which is handy for making minor changes to a document. In HelloSign, on the other hand, you must make all changes in a separate program before re-uploading the updated document.
Content Library
PandaDoc has a content library where you can save all the content that you use regularly in your docs, papers, and files, such as customized branding components and legal declarations. This will assure uniformity and save you time and headspace.
Analytics of the Recipient
PandaDoc features analytical data that allow you to see how your docs were received. Your teams can use this information to learn more about your clients, such as which ones engage the most with your docs and publications These insights might help you enhance your sales process and close more deals over time.
HelloSign vs. PandaDoc: Conclusion
HelloSign and PandaDoc are both well-known e-signature services and each has tens of thousands of users. Generally, we gave both systems good marks; the main distinction being they have two distinct target markets:
HelloSign is the ideal option for startups looking for an intermediate all-purpose e-signature product at a lower cost.

PandaDoc is the preferred option for sales professionals who need standardized designs, a content library, text-editing for uploaded documents, and destination/recipient analytics.
PandaDoc vs. DocuSign vs. HelloSign
DocuSign is one of the most well-known and well-established electronic signature software vendors. It enables you to use the internet to create, modify, distribute, authenticate, and save documents via laptops, desktops, tablets, and other portable devices. The documents are legally enforceable, secure, and provide a simplified approach to contractual procedures.
DocuSign has gotten easier to incorporate and use with other technology providers over time. Files from Dropbox, Google Drive, Salesforce, and other services can now be uploaded easily. Customers can apply the drag-and-drop feature to simply specify where they need to append their name, signature, or dates to the papers. DocuSign is suitable for companies of all sizes.
DocuSign supports a variety of files, notably PDFs and Microsoft Word documents. It also has a ZipForm Plus integration, which is extremely useful for real estate agents. DocuSign's Transaction Room is another major distinction. The Transaction Room, as the name implies, is a safe and accessible location where stakeholders can examine, modify, and sign papers using the signing application. The DocuSign Signature Appliance is used by heavily regulated businesses to deliver safe, confidential, and on-premise services. DocuSign also offers shareable document templates, bulk emailing, integrated online signatures, and record retention policy enforcement.
User evaluations for HelloSign highlight the software's convenience and ease of use. HelloSign's incredibly simple API, in-person signing, and award-winning customer service (including its email support) also earned high marks. HelloSign can be readily connected with a range of other applications, such as Google Docs, Dropbox, and Evernote. PDFs, Microsoft Word files, Powerpoint, and Excel are among the 17 file types that are allowed on HelloSign.
DocuSign and HelloSign have received positive feedback from users all over the internet. While HelloSign is faster to implement and use, DocuSign provides more valuable capabilities, according to industry opinion. In terms of cost and client service, HelloSign edges out DocuSign. Both vendors often obtain good marks in terms of signing procedure, security, adaptability, and the core platform. DocuSign received a 4.5 out of 5 stars from the G2 product comparison site, whereas HelloSign received a 4.7. Similar results were seen in Gartner's polls, with 90% of consumers preferring DocuSign and 92%, HelloSign.
We discovered DocuSign and PandaDoc to be both straightforward and simple-to-use applications throughout our analysis. The fundamental elements of electronic signature systems are included in both: legally enforceable signatures, presets, a document editor, reporting requirements, configurable signing, and document management. Both DocuSign and PandaDoc's most popular membership packages cost just under $60 per month.
The most significant distinction between DocuSign and PandaDoc is that PandaDoc is designed specifically for sales teams, whereas DocuSign is not. As a consequence, PandaDoc provides features like a content library, dynamic quoting, and recipient analytics, all of which assist sales teams in closing more deals faster. PandaDoc also offers a free basic e-signature service that allows you to transmit an endless number of documents.
Learn more with us
Access our Knowledge Base for Startups.
We can help!
At AbstractOps, we help early-stage founders streamline and automate regulatory and legal ops, HR, and finance so you can focus on what matters most — your business.
We can help you choose the best electronic signature system for your startup. Learn more.
Like our content?
Subscribe to our blog to stay updated on new posts. Our blog covers advice, inspiration, and practical guides for early-stage founders to navigate through their start-up journeys.   
Note: Our content is for general information purposes only. AbstractOps does not provide legal, accounting, or certified expert advice. Consult a lawyer, CPA, or other professional for such services.