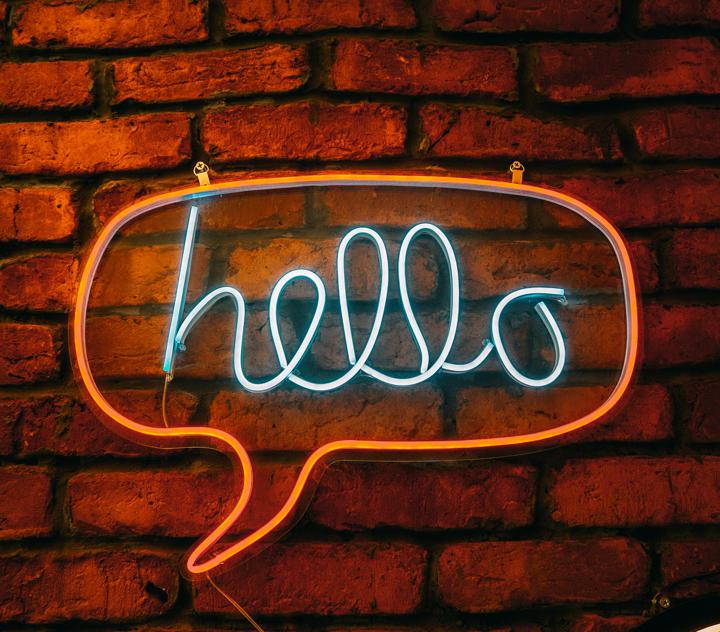 Photo credit: Pexels
What are electronic signature solutions?
It can take a long time to sign paperwork online. Prior to actually emailing your digital copy to the beneficiary, you will need to access it, alter the format, publish it, sign it, digitize it back into the laptop, and reconfigure it again. That's where e-signature applications, also known as electronic signature apps, can help. With these apps, you can send the signed paperwork in a matter of a few seconds.
An e-signature is a key element in ensuring consent in a deal or transaction. An e-signature, for instance, is when someone signs their name on the courier's mobile device. e-signature technology makes it simple to gather and preserve signatures by allowing you to embed entry forms into your documentation. They also ensure that signatures can be authenticated, which is an added layer of security.
Is it legally permissible to use electronic signatures?
In a nutshell, Yes.
Courts have decided in favor of the legitimacy of e-signatures in numerous cases. eSignatures are enforceable by law whenever there is agreement and intention.
What is the Difference Between Electronic Signatures and Digital Signatures?
What are digital signatures? Is it possible to use the phrases interchangeably?
The e-signature is not at all like a digital signature. It's a secure "packet" that's attached to a document.
Digital signature application contains a hash of content, which is then encoded with a key contained in a signed certificate. The signature is a cryptographic "hash." The hash is extracted with the signatory's credentials and contrasted with the actual document to authenticate the signature. Several of the signature applications support simultaneous electronic as well as digital signatures so that users don't have to choose between them.
What is HelloSign?
By combining customization, client service, flexibility, and reasonable costs, HelloSign delivers a fresh perspective to the e-signature industry. With HelloSign's robust API, you can integrate complete brand signing alternatives in your documents. In addition, the company complies with all major international e-signature regulations and includes a multitude of add-ons and interfaces, such as one with HubSpot. 
HelloFax, financed by Y Combinator, was launched in 2010 by CEO Joseph Walla as well as CTO Neal O'Mara with the goal of establishing a digital office. HelloFax introduced digital document signature and modification to its first implementation of digital fax solutions, which grew into a paper-free brand called HelloSign in 2012. HelloSign is headquartered in San Francisco, California. The Electronic Signatures in Global and National Commerce Act of 2000, and the EU's Electronic Signatures Directive, make any papers signed with HelloSign legally binding.
HelloSign Integrations
HelloSign works with cloud servers including Google Drive, Dropbox, Evernote, Box, and SkyDrive, letting users preserve and view their signed paperwork from any existing accounts. HelloSign provides a free smartphone application for Android and iPhone devices in conjunction with its online service. HelloSign also has a Google application for recruiting teams, which allows users to connect to HelloSign automatically using their Gmail account and password. HelloSign for Gmail, a Gmail plugin that inserts a "sign" tab to all files received through email, allowing users to access, sign, and transfer documents straight through their Gmail accounts, was introduced in January 2013.  HelloSign was chosen as a Google launch partner for the Google plugins rollout in March 2014. HelloSign for Google Docs is a Google Docs plugin that allows users to authenticate any Google Docs straight from within Google Docs. HelloSign in Google Docs now enables consumers to seek third-party's signatures on a Google Doc.
HelloSign API
HelloSign has a RESTful API that accepts JSON. API customers can deliver documents by using a predefined template or attaching a document to their API request. API users can either describe the x/y dimensions of the input data, build a signing page, or define the position of inputs by adding specific textual elements into the papers as a third alternative. The API user could either make an API request for it or wait for alerts at a URL they've specified to understand the status of a document. A backup of the PDF can be retrieved using the API once the documentation has been properly signed and processed. The HelloSign API also has an integrated signature feature, so users can complete and sign paperwork directly on a company's website instead of having to send an email signature query. The document would be put in an iFrame atop the API customer's website.
Is HelloSign Free?
HelloSign offers a tiered pricing system:
Essentials: $15 per month ($180 charged annually)

Standard: $25 per user per month (starting at $600, charged annually)

Premium: Custom Pricing
[Correct as of February 14, 2022]
You may sign up for a free HelloSign account and receive 3 free documents to sign electronically each month. Before users decide to sign up for the Essential or Standard packages, they may try them out for free.
Is HelloSign Legit?
For your contractual obligations, HelloSign offers a legally enforceable electronic signature tool. HelloSign conforms to the Electronic Signature in Global and National Commerce Act of 2000 (ESIGN), the Uniform Electronic Transactions Act (UETA), and the European Union eIDAS (EU No.910/2014) prerequisites for e-signatures and communication, making eSignatures quick, simple, and contractually enforceable. In a number of places across the world, electronic signatures are legitimate and legally enforceable. In our fast-paced, free-market economy, most nations have learned how laborious inked signatures are becoming. Ink signatures cause a document management issue and hit the brakes on contract proceedings.
‍Consider the following when deciding on the legality of an eSignature vendor:
Authentication of Signatures
HelloSign verifies document parties, allowing you to see who is verifying your papers. Any individual signing a file with HelloSign should either have HelloSign user credentials or receive an emailed signature invitation. All user data sent, especially login details, is 256-bit SSL secured to safeguard HelloSign user profiles. They also use automated process time-outs and notify you whenever a contract is submitted, accepted, or executed under the account to avoid anybody else from accessing or using it.
Affixation of Signatures
Each contractual signature is enforced and adhered to the document. HelloSign attaches an auditable cover page to the agreement when you seek a signature. The audit trail includes a globally unique identifier, or GUID, which could be used to search for the record in their system that details who authorized what and when.
Authenticity of the Contracts‍
HelloSign was developed to keep your agreements safe and protected, preventing tampering both on and after signing procedures. HelloSign produces a unique recording of the original document using hashing technique before anyone signs it, and then a second unique copy of the same document including all of the signatures.
HelloSign Reviews
Gartner

Rating: 4.3/5

Ease of Use: 4.7/5

Functionality: 4.3/5

Support Options: Email, Help center

Platform Availability: Online, iOS, Android

Free Trial: Yes. 30 days
Positive Reviews
Perfect for Startups and Small Businesses
Complicated software has poor user acceptance, may be confusing to users, and is often not needed. Why must a startup pay for costly software with capabilities it will never use? That's why HelloSign is ideal for startups and small businesses, according to reviews: they've included exactly the features and capabilities that users genuinely want and need:
Gmail, Google Docs,

Salesforce

, and

Oracle

are just a few of the technologies they've integrated with.

When you need to deliver the very same document repeatedly, layouts spare you work and resources.

Data checking helps you prevent submitting incorrect data.

It's as simple as dragging and dropping to change the signer order. To acquire the right signature sequence, you will only need to transmit your document once.
In fact, HelloSign was awarded the best eSignature solution for small businesses by G2 Crowd.
Cost-Effective Solution
Even while HelloSign aspires to be suitable for businesses of all sizes, they are also committed to providing an affordable e-signature product. They provide pricing that is suitable for startups as well as features that will benefit larger businesses.
Ease of Use
The startup benefits when both consumers and signers can utilize incredibly simple software.‍ Here's how:
Draft important company papers in no time

Deliver the documents as soon as possible to finalize negotiations or key contracts

Provide a simple process for signers — they'll spend very little time understanding how to use the product
Helps You Scale and Scales with You
Getting more out of the workforce and assets is one of the quickest ways to scale. The HelloSign eSignature API layout tool accomplishes this, considerably increasing your team's efficiency. Instead of configuring and tailoring paperwork like trade agreements, NDAs, or work contracts each time some new request comes in, your team can use the HelloSign eSignature API to structure documents once, save them as a blueprint, and then forward a copy through an API with the single click. The HelloSign API bulk send option can send up to 250 customized contracts with a single API call.
Negative Reviews
The buttons to get right to the interactive area of the document do not work properly with really long papers.

Some of the features, such as templates and placeholders, aren't perfect. The latter has recently been improved, however, using a template remains difficult, so users have had to repeatedly edit and upload the same document in order for the feature to operate correctly.
Comparison with Other Vendors
After going through a number of HelloSign versus Docusign reviews on the internet, here are our recommendations: DocuSign, without a doubt, provides a superior experience for larger businesses and organizations. HelloSign is better than DocuSign for smaller startups that can get by with simple designs and don't need more than Google Drive, Dropbox, and other general apps.
Learn more with us
Access our Knowledge Base for Startups.
We can help!
At AbstractOps, we help early-stage founders streamline and automate regulatory and legal ops, HR, and finance so you can focus on what matters most — your business.
We can help you decide if HelloSign is the best electronic signature provider for your business. Learn more.
Like our content?
Subscribe to our blog to stay updated on new posts. Our blog covers advice, inspiration, and practical guides for early-stage founders to navigate through their startup journeys. 
Note: Our content is for general information purposes only. AbstractOps does not provide legal, accounting, or certified expert advice. Consult a lawyer, CPA, or other professional for such services.