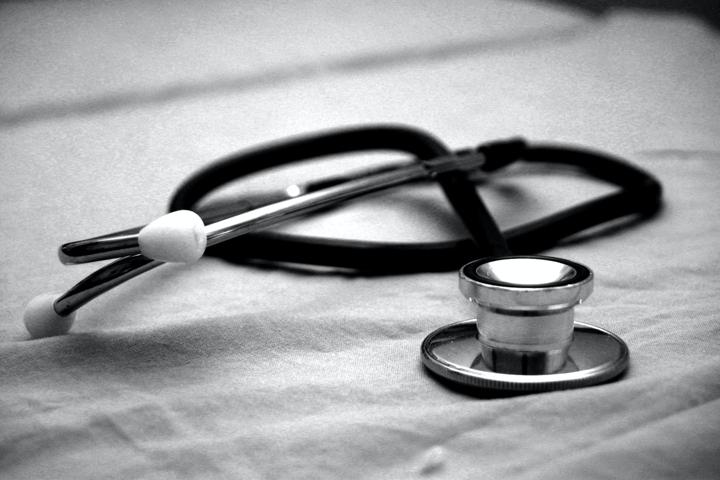 Health insurance providers aim to make healthcare more affordable and accessible for startups. Individuals joining the job market are increasingly choosing fast-paced startups as their ideal workplace. As a founder, working with a small budget as the startup continues to expand and scale is one of the most difficult challenges you could face.
Since startups, most of which operate on a small budget, prioritize allocating the funds selectively to the most important areas, and because most don't have huge HR teams, not-so-urgent priorities like healthcare are often brushed under the rug.
While several startups prioritize health and wellness as part of their culture, most founders still have a lot of work to do to improve their awareness of employee health insurance.
On one hand is healthcare.gov, the national healthcare website which might not always be the most useful place for going health insurance shopping.
On the other hand, is a range of private health insurers that have tailored their services to startups and small businesses. 
You might be wondering if you should provide startup health insurance package benefits to your employees as a new startup founder. You might also be interested in learning more about group health benefits and the costs of startup health insurance. 
The best part?
If your startup has fewer than 50 full-time equivalent employees, you are likely eligible for startup / small business health benefits. 
While providing group health insurance is optional if you have fewer than 50 employees, there are many important reasons to look into offering healthcare coverage for your employees.
In a competitive market, providing group health insurance as part of your overall compensation package will help you attract and retain the best employees.

Health insurance group coverage is widely seen by startup founders as a way to protect themselves against market volatility.

The founder, other employees, and their households are usually granted acceptance under collective health plans. This benefits not just founders and staff but also their families.
There are several solutions created by entrepreneurs for entrepreneurs if you want to have coverage for your employees.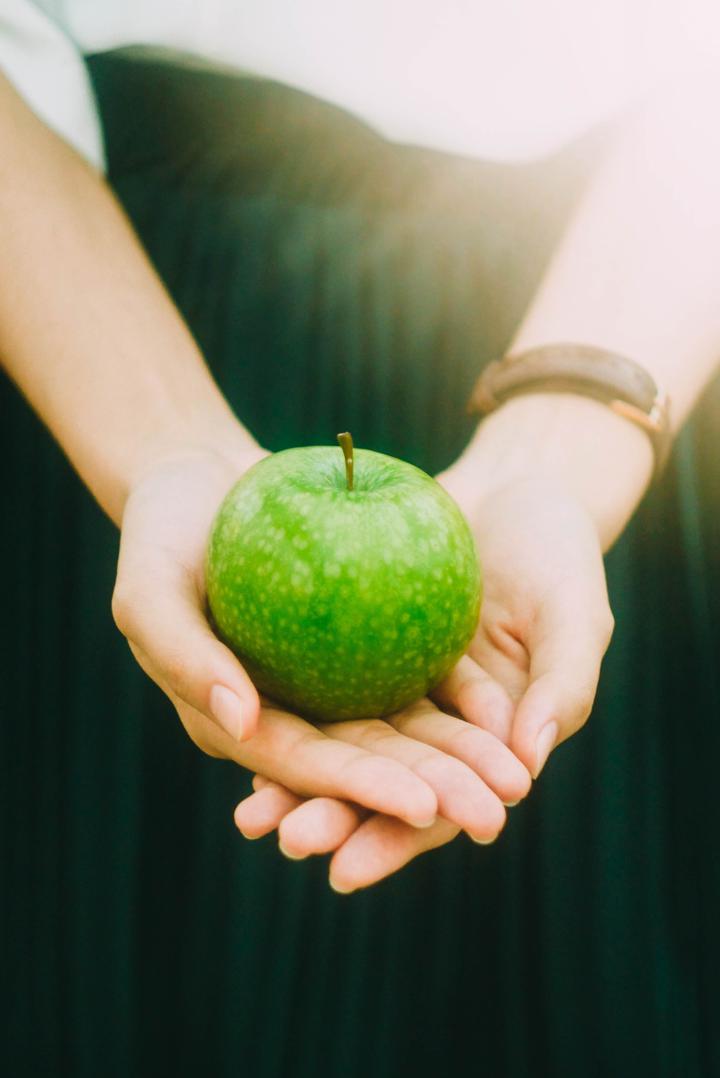 Do startups offer health insurance?
In the case of a startup trying to hire top talent? Yes.
This is because it is less expensive to pay for insurance than it is to pay a higher wage. Benefits are not subject to taxation. So, if you as the founder pay the whole cost of the benefits or the employee pays a part of the whole cost, neither of you pays taxes on the money spent on premiums. 
In the case of startups on a small budget, or a small group of entrepreneurs who don't expect a lot of employee growth? Debatable. 
One big disadvantage of preferring private insurance over a group plan is that new employees will not be eligible to buy insurance before January 1 of the following year, due to healthcare reform.
Individuals and families are allowed -- by healthcare reform -- to buy private insurance in an open enrollment period at the end of the year for coverage starting January 1 of the following year. 
How does Health Insurance for startups work?
The expenses of health coverage for your startup will be determined by factors like: 
The package you choose

Your startup's location

Average employee age

Policy and benefits preferences
When weighing the various startup health insurance choices, it's a good idea to start by examining the different levels of coverage. The actuarial value (AV) of each health plan, which is the proportion of the average costs for healthcare benefits that will be covered by the health insurance company under the Patient Protection and Affordable Care Act (ACA), is represented by levels such as:
Bronze 

Silver 

Gold

Platinum
For instance, if you offer your employees a health insurance plan with a 60 percent actuarial benefit (i.e., a bronze plan), then the health insurance provider would pay 60 percent of the insured's medical expenditures on average. Your employee would be accountable for 40 percent of medical costs (before the insurance plan's out-of-pocket maximum cap was exceeded).
However, you should ensure that the coverage is at a manageable level for employees who have serious health problems, need more regular medical visits and medications, and are generally expected to need healthcare access more frequently. 
You can inquire about your employees' healthcare insurance choices, particularly in terms of: 
Benefits of providing Health Insurance at your startup
#1: Offering health insurance is simpler than you think
A broker or health insurance advisor will help you navigate the whole process.
They'll do the following as your go-to agent:
Assist you in choosing a package that's right for you and your team, depending on your startup and employees' policy preferences

Assure that your startup is in compliance by offering all federally required employee insurance benefits

Become the resident healthcare expert for your staff so you don't have to deal with tough questions about health benefits by yourself
#2: Make your employees happy
According to a Glassdoor.com survey, employees stated that healthcare is the most valuable benefit they get from their job.
With this in mind, healthcare coverage should be the first major fringe benefit you offer to your startup's employees. You can add more benefits as your startup grows.
Why does this matter?
If medical benefits are important to your staff, they should be important to you as well. Providing healthcare coverage and benefits are bound to help a great deal with the recruitment of top talent and encouraging employees to stay longer at your startup.
#3: Saves you tax money
Here are all of the tax benefits that arise from providing group health insurance to employees:
Contributions from employers are tax exempt

7.65 percent of salary contributions are deducted from employer payroll taxes

Premiums for employer-provided employees' benefits are lowered
Founders and employees who purchase health care in a collective arrangement pay for it with pre-tax dollars. This means you and your team could save up to 45 percent on their health insurance premiums as a result of this.
#4: Better access to healthcare
Individual insurance networks are frequently smaller than group insurance networks. 
That means that a startup's employees can't get access to the same physicians and clinics on an individual policy as they might from a startup-sponsored plan. The size of individual plans' networks varies by state, but in California, individual plans' networks are usually two-thirds the size of the networks of group insurance plans. 
As a result, buying a group package will give employees access to more physicians and hospitals, which increases the odds that they will not have to change doctors.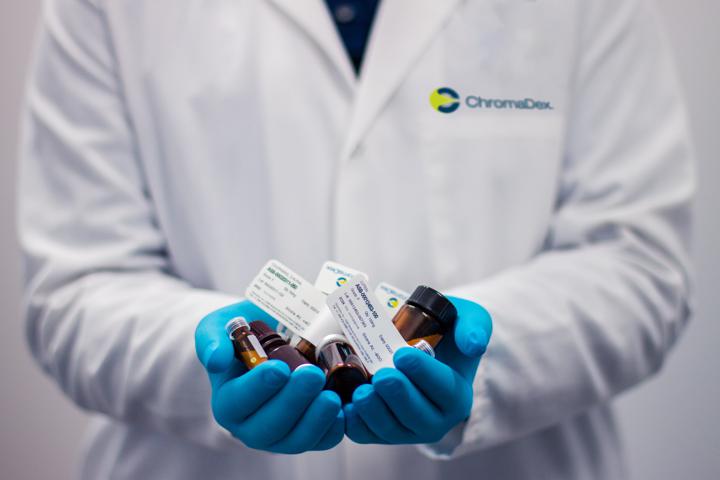 Limitations of providing Health Insurance at your startup
#1: Lack of choices for employees
Since collective insurance is generally selected by the employer, employees have little choice about key components like: 
What network they'll have access to 

The deductible they'll have to meet

Deductibles and out-of-pocket annual limits

Premiums (if they have to pay a percentage)
Employees in a group health care plan are usually grateful for the offer, but some of them might feel limited in their options. 
For one employee, the selected arrangement might be ideal, while for another, it might offer only minimal benefits.
#2: Expensive
The expense of group insurance is another problem. 
In recent times, the overall cost of collective insurance has risen. Premiums and deductibles have shot up for startups, as well as for larger established companies, and their employees.
What kind of health insurance do bay area startups offer?
The COVID-19 pandemic has caused several startups in the Bay Area and Silicon Valley to reconsider their healthcare plans. 
Not to mention that with an economic recession already looming, investors might be searching for ways to cut spending. 
Well before the COVID-19 pandemic, deciding which healthcare insurance package to employees was a difficult balancing act between trying to please your staff, attract top talent, and stay within your budget -- all at the same time. Insurance providers classified health care policies into various tiers following the Affordable Care Act (ACA). ​
The various "metal" tier categories can be compared to the Olympics. Bronze, Silver, Gold, and Platinum are the four levels of ACA (Affordable Care Act) plans for small groups. The higher the tier, the more benefits the insurance provider is willing to pay for in terms of reduced deductibles, copays, and out-of-pocket costs. 
But there's a catch.
The higher the metal tier, the greater monthly pre-tax premiums you'll have to pay.
Bronze: the insurance provider pays 60 percent of insured expenses and the insured pays the remaining 40 percent.

Silver: the insurance provider pays 70 percent of insured expenses and the insured pays the remaining 30 percent.

Gold: the insurance provider pays 80 percent of insured expenses and the insured pays the remaining 20 percent.

Platinum: the insurance provider pays 90 percent of insured expenses and the insured pays the remaining 10 percent.
What companies are required to offer health insurance?
Not all employers are required by law to offer health insurance to their workforce. As a startup, you may not meet the requirements to offer healthcare coverage to your employees. However, as you plan to grow your startup, it is helpful for you to know what to expect in the future.
Larger companies, on the other hand, face fines under the Affordable Care Act if they refuse to offer healthcare insurance.
Startups with 50 or more full-time employees (or the same in part-time equivalents) are required by the ACA to offer health benefits to 95 percent of their full-time employees or pay an IRS penalty. This is a hefty fine — $3,860 for each employee annually (in 2020). 
As a result, applicable startups have a good incentive (or, from an alternative perspective, a good deal to lose) for offering health insurance. Employees, on the other hand, have no legal right to claim health insurance under the ACA.
What should startups look for when choosing health insurance?
For a startup, offering a healthcare package to your employees is a win-win arrangement. Employees benefit from an employer-sponsored healthcare package that is generally both comprehensive and cost-effective, while founders benefit from increased employee satisfaction and loyalty. 
When selecting a health insurance package for your staff, keep the following considerations in mind.
Match the Market Average
Before settling on the amount insured, conduct a business study and benchmark the market average.
In most cases, you should then try to match the market average. 
Reduce Out-of-Pocket-Expenses
Co-pays, room rent caps, and treatment-tailored specifications, among other things, bring an undue burden on employees' wallets. 
As a result, aim to keep these constraints (or out-of-pocket expenses) to a bare minimum.
<This is fine. US-based startups should look into this parameter when searching for an insurance provider. Basically, a startup should try to minimize the out-of-pocket expenses of the employees (such as the 2-3 examples mentioned above) to help them get the most out of their healthcare coverage when filing a health insurance claim. In fact, some research also suggests that you should try to get these expenses exempted from the package to help employees get the most out of their healthcare.>
Consider Covering the Parents of the Employees
Employees must pay medical costs out of their own pocket if their employer's health care coverage does not include their parents. 
As a result, startups that provide coverage for parents quickly gain the confidence of their employees and become (or, at the very least, come closer to becoming) a natural option for the industry's rockstar talent.
<Plans to exist to extend coverage to the employees' parents. For instance, at Bank of America, employees' options for health insurance include an "employee plus one other adult" plan. Another example is TRICARE, the coverage plan for military families that offers limited coverage for parents and in-laws of members of the military, making free treatment available for them in military hospitals and military primary care facilities.>
Best health insurance for startups
What exactly are the potential benefits of a health insurance plan? 
An insurance package covers a variety of healthcare facilities, such as the expense of most specialists' services, urgent hospital treatment, prescription drugs, and maternity and childbirth services. 
Here are some private health insurance options for you to consider: 
Description: Flexible health insurance stipends for high-growth startups and remote teams
Best for: Remote teams and startups with high-growth
Cost: $20 / month per enrolled employee + $100 activation fee per startup
Coverage:  
Dedicated benefits advisor

Payroll

sync

Legal documents related to insurance

Year-round support for employers and employees
Pros : 
Five-minute setup

Offers a choice to employees regarding which plan they want to go with

Works for all types of teams

Human support
Cons: 
Description: Health insurance that lets you easily reimburse your employees tax-free for health insurance by using an HRA (Health Reimbursement Arrangement)
Best for: Providing health benefits for staff by using an HRA model that is seamless, personal, and modern.
Cost: $20 platform fee + $15 per employee (for the "Simple Plan") or $20 platform fee + $30 per employee (for the "Smart Plan"). 
Coverage: 
Offers individual insurance support, works closely with brokers, benefits advisors, startup founders, and individuals for smart and simple solutions.
Pros: 
Ease-of-use and simplicity, both of which help founders focus better

Greater tax efficiency

Personalized plan choice

Flexibility
Cons:
Sharing plans excluded

If

ICHRA

is affordable, no premium tax credits
Description: Among the best health insurance providers in Texas to make sure your employees can see familiar faces on their new plans. 
Best for: Small startups
Cost: Decent bands together startups and small businesses to get pricing closer to self-insured rates, with the peace of mind of a fully insured plan
Coverage: 
Free primary care

Economies of scale
Pros:
Spend less on your health insurance

Get happier employees
Cons:
Not available
Description: Ensures access to affordable, high-quality health care that fits the employees' lives
Best for: A personalized experience for those seeking affordable healthcare
Cost: The average cost of an Oscar health insurance policy is $516.
Coverage: Wealth of benefits to its clients, like access to on-call (24/7) doctors, a care team that will help you navigate the plans, and health-related cash incentives.
Pros:
Great cost transparency

Technological perks like unrestricted telemedicine access
Cons:
Numerous complaints from customers posted on the BBB website

Only available in 18 states as of January 2021
Description: A defined benefit exchange that provides products for startups. Established like an online website, it allows customers to mix and match plan components.
Best for: Startups that give employees a specific amount of money per year to put into health insurance
Cost: Not available
Coverage: Paperless enrollment, extensive reporting capabilities, as well as integration with carrier systems and other third-party programs. 
Pros:
Highly configurable

Streamlined administration

Guided shopping experience
Cons:
We can help!
At AbstractOps, we help early-stage founders streamline and automate regulatory and legal ops, HR, and finance so you can focus on what matters most — your business.
If you're looking for help with choosing health insurance for your startup, we've got your back. Sign up to get started.
Like our content?
Subscribe to our blog to stay updated on new posts. Our blog covers advice, inspiration, and practical guides for early-stage founders to navigate through their start-up journeys.  
Note: Our content is for general information purposes only. AbstractOps does not provide legal, accounting, or certified expert advice. Consult a lawyer, CPA, or other professional for such services.
Citations