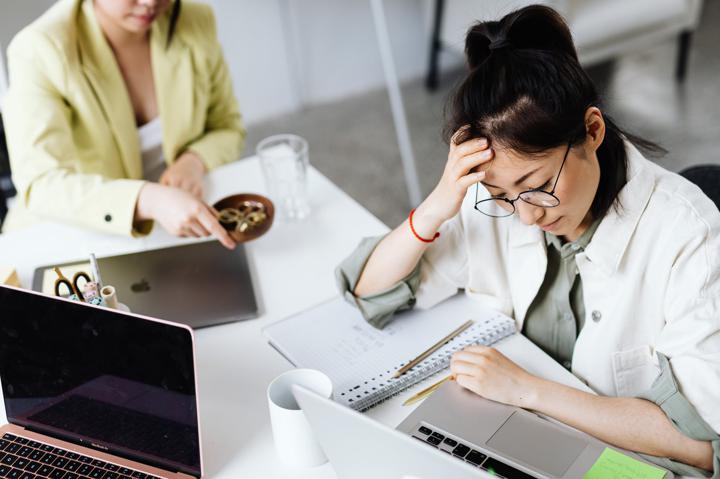 Image credit: Pexels
Key Takeaways
Whether you're planning for your first SOC 1/SOC 2 audit or have already gone through one, there are some frequent audit blunders that may sneak up on anyone, and each blunder can qualify a report, cause exceptions, and/or make your ecosystem less secure. 

Always maintain vigilance, be aware of your surroundings, and keep an eye on changes. Your SOC audit may be easy and error-free if you follow the right procedures and get buy-in from your team and all other stakeholders.

The most common failures in SOC audits occur when stakeholder buy-in is lacking, communication (with the entire startup) and the education of the employees is inadequate, the scope of the SOC 1/SOC 2 assessment is inadequate, a pre-audit readiness assessment is not conducted, there are control failures of severe significance, internal control supervision is lacking, monitoring of subservice entities is not available, and/or the evidence isn't full or correct.

There are a few control areas that are the most likely to result in severe audit failures. This could include, for example, administrative controls and permits that are inappropriate, inadequate or non-existent asset inventory management, unidentified outbound communications, and/or no clear delineation of responsibilities. 
SOC audit discrepancies can cause a report to be qualified, exceptions to be established, and/or a less safe environment to be created, leaving your business vulnerable to external threats. The following checklist, while not all-encompassing, highlights frequent audit issues and preventive solutions. It's crucial to remember that each company is unique, and what worked for one might not work for another, so it's always a good idea to consult with your auditor early and frequently.
A SOC audit might appear to be a daunting task. In our interactions with customers, especially those undertaking their first audit, we frequently hear concerns about what errors may result in a qualified SOC report, or, even worse, in a SOC audit investigation that never seems to finish.
Most Common Failures in SOC audits
Stakeholder Buy-in is Lacking
A successful SOC-1 or SOC-2 audit requires setting the appropriate tone at the top. The problem with this is that the majority of individuals regard auditing as a bother that interferes with their daily tasks (which is not at all an unfounded fear, considering the time-consuming and stress-inducing nature of most SOC audits). Therefore, it is essential for founders and executives to measure and convey the strategic benefit of obtaining a SOC 1 or SOC 2 audit throughout the entire startup. Recognizing how a SOC 1 or SOC 2 report may help close deals or create better business opportunities with current clients, as well as defining it as a strategic goal, can help to build commitment across the company.
Furthermore, aligning the SOC assessment to sales objectives allows teams to interact directly with clients. These groups can suggest ways to use the SOC audit to gain a strategic advantage and increase stakeholders' profits by emphasizing the security protocols that their clients are interested in, like vulnerability scanners, penetration evaluation, threat modeling, safe coding guidelines, data backup, and confidentiality settings, among other security controls.
Communication and education are Inadequate
Employees cannot help move the SOC 1 / SOC 2 audit procedure forward unless they are aware of the audit's scope. Building a successful control environment necessitates relevant interaction and education across the business. Employees should have easy access to policies and procedures establishing norms of conduct, as well as a continuous awareness and training program. A less secure system, qualified audit, or even a data leak might happen if a company doesn't quite follow the established policies and requirements. Even a single individual who does not follow the protocol might eventually do significant harm. If employees are forbidden from downloading software from the web in the office, but a rogue operator obtains malware and installs it on a server, the company's security could be jeopardized.
For establishing and sustaining SOC compliance, it's important to educate employees about the compliance policies' goals and advantages, as well as gain their commitment to follow through with these guidelines.
The scope of the SOC-1 / SOC-2 Assessment is Inadequate
The definition of scope is laid down during the early stages of the SOC audit procedure. This could be fairly simple if your startup specializes in a single product/service - but what if you provide a range of products/services? If a company fails to adequately identify the risks associated with the products/services that it provides and establish sufficient mitigation strategies, then it may find itself deficient in some key areas. Furthermore, it might cost the business a lot of resources in terms of money and time to improve or implement controls that aren't needed. Clients may refuse to accept a report if it is not adequately scoped, resulting in reputational harm or/and financial damage.
Recognizing the people, procedures, and technologies that support a service organization is the first step in determining its scope and limits. The subsequent step is identifying the risks that might jeopardize the attainment of the specified service(s)' purposes, and then building controls to minimize these risks. If a client or auditor hasn't defined a requirement, you'll also need to figure out what kind of SOC report is best. Internal controls over financial auditing are covered by SOC 1 reports, whereas controls relating to security, transparency, processing integrity, accessibility, and confidentiality are covered by SOC 2 reports.
Failure to Conduct a Pre-Audit Preparedness Evaluation
A pre-audit preparedness evaluation (or, as it's more commonly known, a readiness assessment) can help you prevent a lot of audit failures. This is best done by the auditing firm that will be performing the SOC 1 or SOC 2 audit. An internal review is also an excellent way to determine how well-prepared your startup is to meet the audit's requirements. This assessment should be seen as a "mock audit", in which the appropriate policies, practices, and control documents are gathered and extensively examined, just like they would be in a real audit. The aim is to uncover potential control flaws and failures so that your business could address them before the actual audit takes place. It is also a good time to double-check whether or not your scope is appropriate. 
Control Failures of Severe Significance
You'll have a fair amount of confidence that you'll pass your SOC 1 or SOC 2 audit if you've undertaken your own investigation and, hopefully, have completed a pre-audit evaluation. Nevertheless, stuff can slip through the cracks and cause control exceptions, especially if your audit spans six to twelve months (which it easily can). It's essential to remember that exceptions come in various degrees, so you'll want to ensure that you have tackled the highest-risk issues before your audit to avoid substantial control failures that might lead to a qualified report or an unfavorable opinion. The following control areas are the most likely to result in severe audit failures:
Administrative Controls and Permits that are Inappropriate
In a SOC 1/SOC 2 audit, confirming that the clients have easy accessibility to your products/services and additional infrastructure is important. If you don't get it correct, then you might fail an audit. You'll want to ensure that your onboarding procedure includes stages for granting access according to the user's position. Stages in your offboarding procedure must include removing all access in a timely fashion. Businesses should also have procedures in place for modifying access rights when users change positions, and you must check your system on a regular basis during the year to catch any problems before your auditor can. These actions should be documented for the audit, and freelancers should also be included in these procedures if they will be having access to the network.
Asset Inventory Management being either inadequate or non-existent 
Managing a safe platform and being able to attain and sustain proper compliance needs accurate asset inventory control. How can a business ensure that everything on its infrastructure is inspected and updated if they don't know what's on it? Rogue machines are commonplace, and they usually happen when the asset management loop fails. Managing a precise asset inventory necessitates both technological and human systems and processes - vigilant and consistent supervision is the key to success in this respect. Find an inventory management solution or platform that fits your startup's needs and create a methodology to keep it up-to-date. A company can invest a lot of effort and money into developing a commercial product/service, but if it isn't maintained, it will be useless.
Unidentified Outbound Communications
It is important to know and analyze the company's external interactions in order to secure the platform and develop and maintain compliance. External communication takes place with vendors, third-party technologies, and the likes, and is often the business's principal means of contact with its client base. Communication channels that are unprotected or unknown substantially enhance a startup's risk of a security issue or data leak.
There is no clear delineation of responsibilities
Segregation of duties indicates that a minimum of one person is needed to finish a procedure. This is particularly essential in systems with regards to change management, because you wouldn't want the same individual creating, evaluating, and submitting modifications to production. When just one person is responsible for everything, it leads to a situation in which a code error or more malicious activities such as inserting a backdoor into the platform can be pushed to production without being detected. Segregation of tasks is easier to tackle in larger companies with more resources, but it's much more challenging in smaller businesses where there are fewer employees with the necessary coding competence. Frequent change management hazards can be mitigated by introducing system-enforced peer evaluation procedures and/or alerts when code is moved to production.
Internal Control Supervision is lacking
You could be in greater danger of an audit scandal if you don't consider your audit/controls until the auditors come knocking on your door, especially when you progress to something as serious as a Type II SOC review. Both human and automated tools are vulnerable to failure, since events such as employee turnover or platform configuration modifications can have a negative influence on your controls. Mechanisms should be created to review and confirm the status of controls on a regular basis to prevent this. Control stakeholders should be recognized, and information on control status should be gathered by a centralized resource/team. Any detected failures or modifications in controls should be reported to the founders/management and rectified prior to your next audit when data is obtained. Even if a malfunction results in a control exception in your audit, the quality of your audits and the integrity of your environment will almost certainly be preserved if the malfunction is discovered early on and resolved promptly.
Monitoring of Subservice Entities is not available
User organizations frequently fail to check if their essential subservice entities are implementing their controls. It's possible that a control won't be covered at all as a result of this. The hosting company, for instance, may be responsible for undertaking periodic vulnerability assessments of your network, but they may request that you examine the results and accept their recommended repair approach as a client organization. Both businesses must work together to accomplish their vulnerability management requirements. A user organization should evaluate and monitor its sub-service organizations to verify that they are meeting their commitments and to comprehend what responsibilities they have.
Evidence that isn't full or correct
Consider a few things to avoid disruptions and/or follow-up queries from your auditors, as well as to reduce your own burden:
If you offer system-generated listings, make sure you describe where the list came from, how it has been created, and when it was created.

The proof should demonstrate when system configurations and attributes were created. This will ensure that the paperwork is there during the auditing process.

The proofs should include all of the in-scope platforms (i.e., hosts, databases, apps, etc.) for the audits when supplying configuration files, parameters, or reports. Failure to consider this might result in the auditors asking several follow-up questions, decelerating the audit, and causing stress/annoyance.
Summary
Whether you're planning for your first SOC 1/SOC 2 audit or have already gone through one, the aforementioned frequent audit blunders may sneak up on anyone, and each blunder can qualify a report, cause exceptions, and/or make your ecosystem less secure. Always maintain vigilance, be aware of your surroundings, and keep an eye on changes. Your SOC audit may be easy and error-free if you follow the right procedures and get buy-in from your team and all other stakeholders.
Learn more with us
Access more guides in our Knowledge Base for Startups
We can help!
At AbstractOps, we help early-stage founders streamline and automate regulatory and legal ops, HR, and finance so you can focus on what matters most—your business.
If you're looking for help with understanding common mistakes to avoid during a SOC audit, get in touch with us.
Like our content?
Subscribe to our blog to stay updated on new posts. Our blog covers advice, inspiration, and practical guides for early-stage founders to navigate through their start-up journeys.  
Note: Our content is for general information purposes only. AbstractOps does not provide legal, accounting, or certified expert advice. Consult a lawyer, CPA, or other professional for such services.