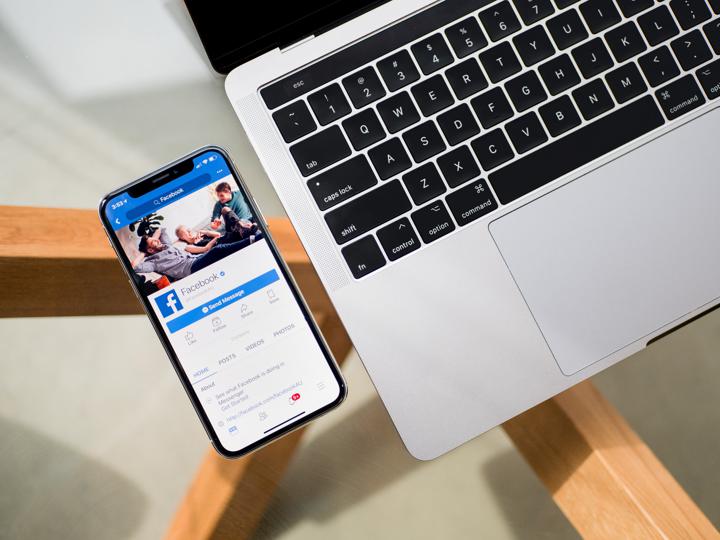 What is Cloud Content Management?
Cloud content management is a domain of information technology (IT) management dealing with the collection, delivery, retrieval, governance, and sharing of resources inside a cloud-based hosting ecosystem. 
Cloud-based content management helps startups supervise text, pictures, video, audio, or any other multimedia files across the content distribution lifecycle, which involves everything including: 
Creation

Organization

Storage 

Editing

Publication

Storing

Deletion
Corporate records and digital content management, web hosting, and technical support are common solutions. Team members can work collaboratively with version control functionalities and content that is available across multiple devices when managing cloud content. A few cloud content management services are cloud-native businesses while others have integrated cloud storage into current products, equipment, software, and services that are incorporated into a standard enterprise on-premises setup.
How do Cloud Content Management systems work?
Cloud-based content services have dramatically simplified one of the critical issues of content services apps - the ability to integrate with the core systems that influence startup operations (such as SAP, Microsoft, Salesforce, etc.) and link them to the central content management platform. 
This kind of integration enables legal and administrative regulations to be implemented instantly to initially isolated data as soon as it is collected or produced. It builds a bridge that enables information that has been siloed to circulate toward processes and people who can use it.
As startups experience unprecedented levels of data congestion, as they use more services and applications than they ever have, a cloud-based content management solution enables interconnectivity and disintegrates data silos.
What should you look for when choosing vendors in this space?
#1: Scalability
Your website will (or should) likely grow in parallel with your startup. 
The key question is whether your cloud CMS vendor will be capable of handling this expansion – i.e., as more customers gravitate to your website, will your web host continue to distribute your content seamlessly?
Furthermore, as your startup (and your website) grows, you will most likely want to start utilizing more sophisticated CMS features. 
All of this boils down to the scalability of the cloud content management vendor in question.
#2: Flexibility and Adaptability
Cloud CMS providers are a commercial enterprise just like any other. 
Having said that, you would want to know whether the vendor you select is as concerned about the future as you are. In this context, you should consider the vendor's history of keeping up with the times and its position in the market. 
Long story short, you wouldn't want to select a CMS provider who cannot see the utility in upgrading elements of itself (say, its security protocols, among various other functionalities) with the times.
How flexible and adaptable is the CMS provider?
#3: Security
When selecting a cloud CMS vendor, security features should be (heavily) considered. 
Because you'll be entrusting your information - and potentially your clients' data - to a 3rd party, you must (by law, today) be able to guarantee that this data is completely secure.
Here are some things to think about:
What security features are integrated into your vendor's products?

How frequently does the vendor issue security updates?

Is the vendor responsive to queries for these kinds of updates?

Is the provider responsible for ensuring that 3rd-party plug-ins adhere to existing security protocols?
Top 10 Cloud Content Management Vendors in 2021 
Description: Secure collaboration with anyone, anywhere, and on any device.
Best for: Any type of startup that needs secure, scalable content-sharing, and collaboration in the cloud.
Price: 
Starter: $5 per user/month 

Business: $15 per user/month 

Business Plus: $25 per user/month 

Enterprise: Contact Box for detailed pricing information. 
Evaluation of Key Criteria:
Scalability: Box manages hundreds of petabytes of content, tens of billions of files, and millions of users every day, all of which are growing at an exponential rate. To meet this growth, Box leverages multiple cloud platforms globally to ensure their platform's flexibility and scalability. Notably, customers can specify where they want their files deposited geographically to help meet

data privacy regulations

and provide the appropriate level of

compliance

for their clients' storage requirements.

Flexibility and Adaptability: As their product features and functionalities evolve, Box is developing capabilities (that use cutting-edge cloud solutions to enhance the productivity and scalability of facilities) such as artificial intelligence, search, metadata, observations, monitoring, safety features, and others. These new platform services will allow individuals to collect more understanding and intelligence from their Box content while maintaining complete control over their data.

Security: Protecting your sensitive files in the cloud is a top priority. That's why Box has developed advanced security controls, intelligent threat detection, and complete information governance.
Pros: 
The access levels for intra-company sharing are very granular, allowing users the ability to protect confidential information.

Simplicity and good features 

The Box platform has good speed 
Cons: This product has very limited functionality in some areas which could be a bit frustrating at times.
Description: Everything teams need, all in one place
Best for: Startups of all sizes use Dropbox Business for collaboration, file sharing, online backup, and more.
Pricing: 
Professional: $16.58/mo

Standard: $12.50/user/month

Advanced: $20/user/month

Enterprise: Contact Dropbox for custom pricing
Evaluation of Key Criteria:
Scalability

: Dropbox is designed with multiple layers of protection, including secure data transfer, encryption, network configuration, and application-level controls distributed across a scalable, secure infrastructure.

Flexibility and Adaptability

: Dropbox brings your files and cloud content together so that your PowerPoints can live next to your

Google Docs

,

Trello

boards, and any other files you may need, bringing what you need to you with cutting edge technology.

Security

: A secure, distributed infrastructure – plus admin tools for control and visibility – keeps your startup's data safe on Dropbox.
Pros: 
Dropbox app can be installed on multiple systems, allowing for multiplatform access to files.

Dropbox allows for large files to be sent digitally and has tiered pricing to fit any budget. 
Cons: The biggest letdown is the lack of metadata search functionality.
Description: Leverage robust content management capabilities and lead business application integration.
Best for: Designed for startups in the legal, automotive, banking, healthcare, and other industries, OpenText offers a customer experience tool that offers speech analytics, digital forms, customer journey insights, team collaborations, etc.
Pricing: Prime Unlimited model charges $99 per user per month (minimum of 2,000 users and a three-year term). 
Evaluation of key criteria:
Scalability:

Simplify business and stay competitive and agile with an expanded ecosystem that enables greater innovation, delivers better business outcomes, and drives competitive advantage.

Flexibility and Adaptability:

Solve evolving startup needs quickly and reliably in the cloud: from infrastructure, networking and security to software applications, customizations, integrations and even startup

operations

.

Security:

Provide multiple layers of defense to detect, protect against, forensically investigate, and remediate security threats. 
Pros:
Vast documentation and

knowledge base

for troubleshooting available on the web.

Access control of the folder and even individual files allows you to ensure that only necessary people can have the right type of access to specific data.
Cons: The user interface and configuration of the interface lack flexibility and, in some cases, modern tools.
Description: OnBase lets you invest in the cloud to support your startup operations from anywhere.
Best for: While OnBase has industry-specific solutions specially focused on higher education, insurance, financial services, government, healthcare and commercial industries, it also offers solutions for startups in other industries.
Pricing: OnBase pricing starts at $25000.00. They do not have a free version.
Evaluation of Key Criteria:
Scalability

: Their multi-cloud structure gives you the flexibility and agility to leverage the power of the cloud and experience how it can work best for you while getting the assurance of peace of mind.

Flexibility and Adaptability:

Leveraging a sophisticated multi-cloud architecture, the Hyland Cloud delivers multi-instance and/or multi-tenant

SaaS

solutions that are administered, governed, and supported by expert Hyland engineers and are available globally.

Security

: Backed by innovative technologies, security-driven policies, and the robust support of an always-on team of experts.
Pros: 
Configuring access to records and providing accountability through detailed access logging

Integrates with other software systems to provide seamless and centralized d

ocument management
Cons: The UI can prove to be complex and tricky to understand for some users. 
Description: With all the features of a headless CMS and the familiar authoring tools that marketers know and love, Agility claims to be able to make everyone on your team happy. 
Best for: Agility CMS is for the startups which need to build a foundation for their bespoke, online ecosystem which will evolve over time.
Pricing: 
Developer: $0/mo

Business: $610 Per month – Paid monthly

Pro: $1,220 Per month – Paid monthly

Enterprise: $2,500+ Per month – Always paid annually
Evaluation of Key Criteria:
Scalability

: Its cloud-native, API-first platform is hosted on Microsoft Azure, so you can scale instantly at a moment's notice. 

Flexibility and Adaptability

: With Agility's unique content-first approach, you can easily define your content structure and relationships – giving you the flexibility to reorder, reuse, and repurpose content efficiently across all of your digital channels.

Security

: Host solutions on your terms and provide industry-leading security and page load speeds.
Pros: A robust and well-designed CMS, perfect for localization/multi-language sites and assigning content update tasks to several employees with the ability to approve content prior to publishing.
Cons: Occasional sticky points with font changes when posting and hyperlink creations.
Description: From archiving to a fully integrated and interactive repository for your Enterprise-wide Content/Data operations, Contentverse solutions provide a comprehensive answer to your infrastructure needs.
Best for: ContentVerse is best for startups that have paperwork, want to go digital, and have processes to manage.
Pricing: 
Professional: Starting at $15 per user per month

Enterprise: Starting at $33 per user per month
Evaluation of key criteria:
Scalability

: Contentverse is a document management system designed for startups who need to store, transfer, secure, upload and access files anywhere. It is highly scalable.

Flexibility and Adaptability

: Provides open and flexible Enterprise Content Management (ECM) capabilities.

Security

: Adheres to industry security standards.
Pros: 
Seamless workflow

Exporting documents right from the program(s) eliminates having to scan/email documents from the copier.
Cons: The full text indexing stops working sometimes, which makes searching much more difficult. 
Description: M-Files increases the productivity of knowledge workers, ensures a seamless digital experience, strengthens collaboration, enables the startup's business continuity, and reduces startup risk.
Best for: M-Files excels as a solution in small to medium-sized startups that rely heavily on paper-based processes. M-Files also delivers high value to startups in highly regulated industries.
Pricing: Has a free trial. Pricing not provided by the vendor.
Evaluation of Key Criteria: 
Scalability

: M-Files cloud repositories offer quick time-to-production and endless scalability in a

Microsoft Azure

-based cloud platform.

Flexibility and Adaptability

: M-Files offers several server deployment options, giving you the flexibility to leverage M-Files based on the model that best suits your startup's business strategy.

Security

: M-Files provides enterprise-level security to guarantee the security and privacy of your documents and data.
Pros: 
Easy to use interface

The import tool is the best tool for data migration from other repositories.
Cons: There is a need for a text editor to be built in as currently MS Word is being used for adding more text and drawing features.
Description: Oracle Content and Experience solutions dramatically reduce time to market and process complexity across your entire startup. Enterprise content management solution that features content publishing, document management, records management, capturing and imaging.
Best for: Medium and large startups
Pricing: 
Oracle Content and Experience Cloud Service - First 5,000 assets per month - $106.66

Oracle Content and Experience Cloud Service - Next 45,000 assets per month - $480.00

Oracle Content and Experience Cloud Service - Next 950,000 assets per month - $240.00
Evaluation of Key Criteria:
Scalability

: Enable your teams to dynamically collaborate, create, and publish content through visually impactful experiences—from virtually anywhere—with a cloud-based, AI-powered universal content hub. Oracle scales with you.

Flexibility and Adaptability

: With flexible solutions that include digital asset and records management, self-service portals, content collaboration, site building, and governance, Oracle's comprehensive suite of cloud and on-premises products helps you realize immediate benefits while creating long-term efficiencies.

Security

: Out-of-the-box secure integration with third-party repositories and applications allows teams to access consistent, omnichannel information so they can work seamlessly from anywhere while maintaining security.
Pros: 
Robust content repository

Reliable and secure access 
Cons: The OCR feature needs to be enhanced for the automatic creation of invoices. 
Description: Enhance your startup's digital business with this full-featured multi-platform content management solution.
Best for: Startups of all sizes
Pricing: Starts from $1000. Contact IBM for more pricing details that suit you.
Evaluation of Key Criteria: 
Scalability

: It offers a centrally provisioned, secure, and scalable foundation to address full content management and workflow requirements for all content types.

Flexibility and Adaptability

:

IBM Content Manager Enterprise Edition

empowers your enterprise to manage information with optimum flexibility and accelerates the startup's business processes.

Security

: Provide a secure

ECM

solution featuring centrally managed authentication of users and flexible access control to manage authorization of operations being performed by users. It supports the security of content in transit as well as at rest with content encryption. 
Pros: The system helps to a certain extent to implement a business classification and taxonomy, which leads to better access control to files as compared to network shared folders
Cons: Installation and configuration can prove complex for some users.
Description: An agile, fast, and flexible foundation for your content.
Best for: Financial institutions, healthcare, higher education, and midsize to larger startups
Pricing: $1400.00/month
Pricing Model: Per Feature
It offers a free trial and also has a free version.
Evaluation of Key Criteria:
Scalability

: The dotCMS Cloud architecture scales to support local and global startups, with up to 99.95% uptime guaranteed.

Flexibility and Adaptability

: Designed for both Marketing and Technology teams, dotCMS Cloud architecture allows your team the flexibility to implement the latest technical innovations, while accommodating changes in customer trends. This adaptability will reduce the total cost of ownership and improve ROI.

Security

: Customizing roles and permissions allow you to keep your content safe and team members productive.
Pros: Deliver content to any channel, platform, and/or device
Cons: The interface and learning curve might be intimidating for first-time or casual users.
We can help!
At AbstractOps, we help early-stage founders streamline and automate regulatory and legal ops, HR, and finance so you can focus on what matters most—your business.
If you're looking for help with choosing the best cloud content management vendor for your startup, we have got your back. Sign up to get started.
Like our content?
Subscribe to our blog to stay updated on new posts. Our blog covers advice, inspiration, and practical guides for early-stage founders to navigate through their start-up journeys.  
Note: Our content is for general information purposes only. AbstractOps does not provide legal, accounting, or certified expert advice. Consult a lawyer, CPA, or other professional for such services.