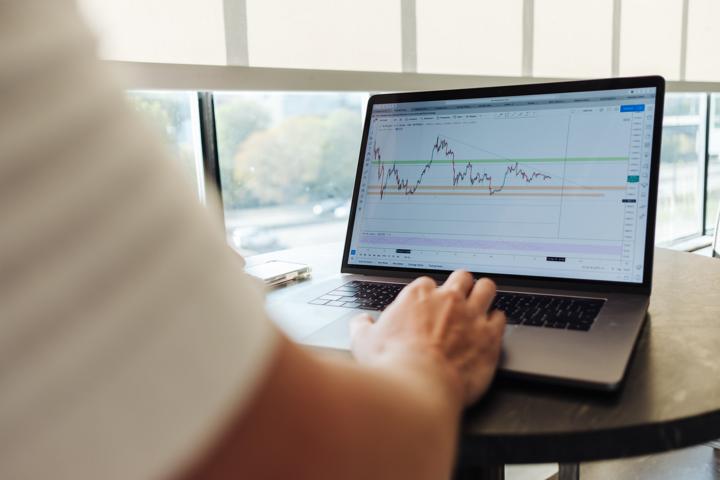 Photo credit: Unsplash
What is Equity Management Software?
Is this your first time granting employee stock options? Whether you're new to the scene or not, it's a known truth that stock grants are becoming a popular way for large businesses to share revenues with their employees. It's a wonderful approach to reward team members while also aligning employee and investor interests. 
Nevertheless, getting started with this procedure might be difficult. Regulatory compliance, offer letters, convincing boards to ratify grant options, entering the option exercise, and determining stock prices are all complications. These aspects make stock management software similar to fixed asset management software in terms of the necessity to monitor long-term value, except that the aim in an equity management platform is reversed to appreciation.
What should you look for while choosing equity management software?
Although you could be enticed to use accounting tools to manage your equities, you will likely be doing yourself a disservice by treading the accounting software path for this purpose. The intricacies of the equity management process should be streamlined and automated by a solid equity management software suite. Controlling and monitoring equity issuing operations, obtaining 409A valuations, maintaining compliance, and administering capitalization tables are all essential elements of equity management. The platform must also be able to serve as a centralized gateway for all equity-related operations, effectively eliminating the need to seek legal counsel each time a startup issues stock. A corporate accounting platform or any of the best accounting solutions will not be capable of handling all of these tasks. Since we will be analyzing Carta's competitors in this blog post, let us first understand and examine what Carta is and what it can do. 
Description: Carta is a cloud-based equity management tool that assists shareholders, attorneys, personal and corporate enterprises, and investors in managing valuations, equity strategies, capitalization tables, and transactions. Users may implement the service to monitor employee and non-employee equity on a single platform, making it easier to manage employee stock ownership schemes and operations.
Best for: Companies of all sizes
Carta Pricing: Pricing is based on stakeholder count, complexity, and plan. 
Annual Subscription: Starts at $2800.00 per year. 
While there is a free version, Carta does not offer a free trial.
Evaluation of Key Criteria: 
Features

:

Carta's compliance management feature ensures that all of your equities adhere to all legal and regulatory requirements. 

It also saves your findings, partner contacts, files, and

Rule 701

spreadsheets, all of which could be transferred to other applications. 

Board approvals may be processed immediately through the application, which also protects document and board review retrieval. 

Pre-designed Carta 409A templates as well as crucial board clearance forms are also available. 

Certificates could be stored for safeguarding by Carta, as it uses a high-security vault. 

Carta can handle certificate possession and provide quarterly reports.

Robust Support:

The platform keeps track of stock allocation and other related data through the Carta cap table. You may also keep track of when your securities are due to electronic securities.

Integrations:

 

Carta has integrations with several

HR

and

payroll vendors

.

To identify current stakeholder modifications and dismissals, Carta includes native API integrations with

Workday

,

Namely

, and

BambooHR

.

Carta now enables file-based integrations with HR and payroll software that support automated report uploads through STFP for Enterprise clients.
Pros:
Expense Reporting - A report is drafted monthly and delivers all the data required to record the expenditure. It is

GAAP-compliant

and low maintenance.

Support is very responsive and helpful.
Cons: Could be more clear on setting up notifications upfront.
Top Carta Competitors in 2021
Let us take a look at some Carta Alternatives:
Description: Pulley is a simple-to-use platform that helps early-stage startups from the outset. They have the flexibility to grow alongside startups as they flourish. Pulley handles 409A valuations, Form 3921 filings, Rule 701 conformance, board clearances, and stock certificate production electronically. Pulley instantly executes complex equity transactions such as stock splits and complicated vesting activities through the Pulley cap table.
Best for: Founders of hyper-growth start-ups
Pricing: 
Startup: $100/mo

Growth: $292/mo

Custom: Contact for pricing
[Correct at the time of writing: 26.12.21]
Evaluation of Key Criteria: 
Features: 

Pulley's adaptable data structures make managing capitalization tables and equity systems for businesses of any size simple. Waste less time maintaining your startup's equity and much more time building it.

Equity is an effective tool for retaining and attracting top employees. Assist your team members in realizing the benefits of their Pulley equity.

With their sophisticated

fundraising

modeling, you could avoid expensive cap table blunders. Equity cycles are difficult and your attorney's

Pro-forma

may contain an error. Use Pulley's Pro-forma features to double-check your calculations.

Control who has accessibility to your cap table so that only individuals whom you approve have access to the data they need.

Robust Support:

Skilled support staff address your concerns and resolve any issues you may have. You may also look for step-by-step blogs and video instructions in their extensive Pulley Support Guides.

Integrations:

Gusto

,

Rippling

, BambooHR, and other services could be integrated readily. Make it easier to handle recruiting and

terminations

throughout platforms by connecting your HR system.
Advantages over Carta: 
Produce signed, legally enforceable option grants that include all relevant terms for due diligence.

Valuations that are audit-ready. Carta's response time could be 15 days or more, while Pulley's is only 5 days.
Disadvantages over Carta:
LTSE Equity
(Formerly: Captable.io)
Description: LTSE Equity is a free cap table software that makes generating capitalization tables and situation modeling a breeze. This is accomplished by the application guiding you through each step. It reminds you of essential company information to be included in your cap tables, such as stock option pools, employee awards, and convertible notes.
Best for: Startups, companies, law firms, and investors.
Pricing: 
Basic: $40/mo

Fundamentals: $250/mo

Boost: $330/mo
Evaluation of Key Criteria:
Features: 

Keep an eye on your startup's compliance needs and make sure you're meeting them.

Examine the implications of a future funding round or

company acquisition

for you and your startup.

With LTSE Equity, you'll be operating optimally in no time. When you sign up, you may choose between self-service or concierge onboarding.

For one monthly fee, you can get a

409A valuation

, monitor vesting, and grant stock options. 

Robust Support: You can explore their Knowledge Base for all FAQs and concerns.

Integrations: LTSE integrates with Clerky, among other tools.
Advantages Over Carta:
It has a subscription-based pricing model which might be a relief for early-stage startups.

It has a free version.
Disadvantages Over Carta:
Carta, unlike LTSE Equity, offers a comprehensive digital exercise flow on mobile and web that automatically syncs your capitalization table and investor portfolio.

In addition, unlike LTSE Equity, which

outsources

its valuations, Carta employs an in-house crew and utilizes your cap table information to build your 409A.
Description: Gust Equity Management was created to assist businesses in managing their capitalization. It reduces the need for spreadsheets to manage business capitalization tables, as well as the time-consuming paperwork that comes with them. Investors may audit option grants, equity issued, forfeitures, vesting periods, and board clearances using the platform, which eliminates the need for expensive legal consultants.
Best for: Early-stage startups
Pricing: 
Start: $300/year

Accelerate: $1000/year

Raise: $3000/year
Evaluation of Key Criteria:
Features: 

Allows you to swiftly incorporate and set up a conventional company structure that allows you to scale and remain investable as your startup grows.

Mission-critical business tools. Effective benchmarks.

Fundraising advice

from a reputable source.




Robust Support:

A devoted staff, a supportive entrepreneur community, legal partnerships, and friendly investors who can offer guidance, resolve questions, provide assistance, and lend a sympathetic ear when it's needed most.
Advantages over Carta: 
Gust is geared towards early-stage startups.

If you're just

starting with an idea

and you're not sure how to

incorporate

your startup, how to do the basic

accounting

, or how to create a basic cap table, then Gust can be a great place to start while Carta's UI is a little more complicated to understand.
Disadvantages Over Carta: 
Customers can trade private securities on Carta but cannot do it on Gust.

You'll likely reach the limitations of what Gust's stock management platform can manage when you've released a few options, dealt with vesting timelines, and had

preferred shares

on your capitalization table, and will need to either shift to

Excel

or a more powerful solution.
Solium Shareworks
Description: Eliminate spreadsheets and streamline equity plan management. Get started with integrated capitalization tables and 409A evaluations, configurable ASC 718 and IFRS financial analysis, a member-only smartphone app, and devoted support for worldwide plans with legal and regulatory updates, as well as the opportunity to change currencies and language.
Best for: Companies wanting to monitor their cap tables, equity programs, and financial analysis, both public and private.
Pricing: Pricing undisclosed. However, it has a subscription-based model divided into four tiers:
Partner

Startup

Growth

Private Enterprise
Evaluation of Key Criteria:
Features:

Shareworks Compensation allows you to create unlimited cash and equity possibilities for your employees. To recruit and retain great employees, put these measures into action.

Their 409A valuation procedure is included in the annual Startup edition membership and is fast, straightforward, and transparent for entrepreneurs.

They offer cap table software that is easy to use.

Robust Support

: The Morgan Stanley Shareworks team will work with you as an addition to your startup, offering expert advice at all of your important milestones.

Integrations

: Integrated with

PubMatic

,

Morgan Stanley

, and

Instacart

.
Advantages over Carta:
Provides both

private equities

as well as public equity.

Has an FAQs section as well as a forum for customer support.
Disadvantages over Carta:
When you sell securities using Carta, your capitalization table is instantly updated. Your cap table may not always change automatically in

Shareworks Startup Edition

, which creates space for human errors and takes up time.

On Carta, you may launch a tender offer or a bespoke liquidity plan that will modify your cap table immediately. On the other hand, tender offers are not supported by Shareworks Startup Edition.
Ledgy
Description: Ledgy is a powerful investment management system with a slew of features to help your startup succeed. Fund, asset, risk, and compliance, as well as performance metrics and benchmarking, are all elements of their plan.
Best for: Startups with high-growth ambitions, compensation managers that want to simplify their work, HR managers that want to attract and retain talent, and investors with multiple portfolios.
Pricing: 
Launch

: Free

Growth

: $3.40/stakeholder/mo

Scale

: $339.68/stakeholder/mo
[Correct at the time of writing: 26.12.21]
Evaluation of Key Criteria:
Features: 

Track awards, simplify vesting and exercising, and provide team members access to their dashboards.

Corporate communications, stock expensing, and

digital signatures

are all examples of transaction-based cap tables.

It is capable of managing several portfolios, creating precise situations and exit strategies, and streamlining reports.

Robust Support:

Has an effective help center.
Advantages over Carta:
Cheaper than Carta.

Has a free version.
Disadvantages over Carta:
Carta has additional functionality for Cap Table and 409A valuation management as compared to Ledgy.
Learn more with us
Access our Knowledge Base for Startups.
We can help!
At AbstractOps, we help early-stage founders streamline and automate regulatory and legal ops, HR, and finance so you can focus on what matters most—your business.
We can help you assess Carta competitors and choose suitable software for your startup. Learn more.
Like our content?
Subscribe to our blog to stay updated on new posts. Our blog covers advice, inspiration, and practical guides for early-stage founders to navigate through their start-up journeys.   
Note: Our content is for general information purposes only. AbstractOps does not provide legal, accounting, or certified expert advice. Consult a lawyer, CPA, or other professional for such services.