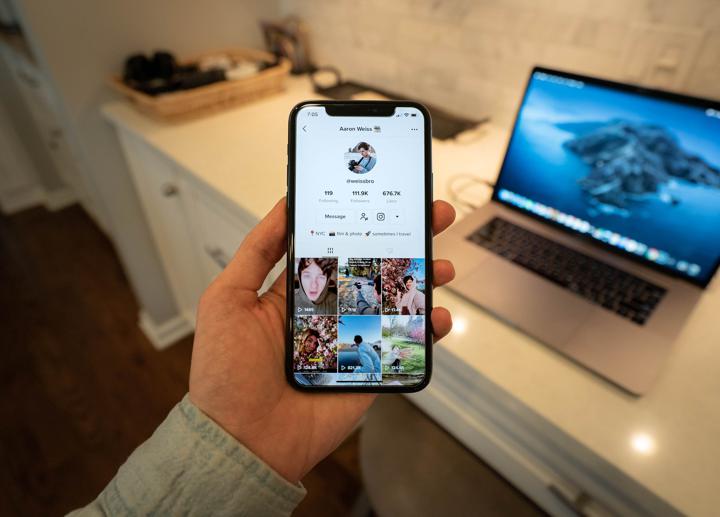 What are Content Management Systems?
As the founder of a startup, you realize the importance of customer engagement. Once you have earned their trust by offering a solution to their need via your product or service, it's important to foster relationships with your customers. You want them to keep coming back to your site and buying more of what you are offering. One way to keep customers interested in your startup is to offer high-quality content on your website.
Your website should include robust content to whet customers' appetites to continue purchasing your products and services. You can generate blog posts, guest posts, newsletters, storefronts, users' groups and more. Your website can be the most powerful component of your workforce, so use it wisely. The problem is, as a busy founder, where are you going to find time to manage content. The solution is to use a Content Management System (CMS).
A CMS is can develop, organize, and deliver web content to your startup's customers. Users can create, update, and delete material from a website using a content management system. 
CMS software typically has a UI/UX that does not necessitate HTML or any other technical expertise. Even without the assistance of a (web) developer, content strategists and writers can make modifications to the platform. However, some code might be required to customize the appearance and site experience.
CMS software can be used to run/operate any of the following types of websites:
Blogs

News websites

E-commerce websites

Corporate sites

Private networks
Blogging forums are basically simple content management systems with a friendly interface. Users can handle more organized material across a bigger number of pages with more sophisticated tools. Such content management systems also provide greater integrations and allow users to set up rules for customization based on website traffic or/and demographic data. Digital experience management systems are by far the most effective CMS software solutions.
What are Marketing Platforms?
Although there is no standard definition of marketing platforms, it is a crucial subject for a startup to understand. 
A marketing platform is a method of promoting your startup to its intended audience. It is a technology that facilitates selling your product/service via your marketing ops through the outlets of your choice as defined by your marketing strategies. The marketing platform is used to promote your products or services to prospective clients so that they can buy them from your website (or from whatever other customer-facing store you operate).
A robust marketing platform will personalize the appearance and functionality of your store. How it works also depends largely on you or your team's web development skills, especially if you want to add additional micro-content to the webpage to retain your visitors' interest while they're there. 
The best part?
If you do things correctly, you'll end up with a fully functioning web store that can effectively serve clients and generate revenue for your startup.
What should you look for when choosing vendors in this space?
#1: Functionality
A CMS platform should be able to deliver on its promises. Its main functionality, which allows you to manage (produce, add, update, and delete) your content, should work flawlessly. 
That's not all ...
To ensure that you're getting the ideal CMS platform for your needs, its fundamental functionality should correspond with your startup's marketing goals. 
Landing Pages
Although landing page builders and Content Management Systems have their advantages, using CMS systems for landing pages allows for a more integrated marketing campaign. CMS platforms generally make it easy to interconnect landing pages with your main website(s), which aids in the development of strong brand identity by ensuring consistency.
Website 
A website CMS may incorporate the following features:
URLs that are SEO-friendly

Templates that can be customized to optimize content presentation

Access control dependent on permissions

Group and user functionality

Proper content organization structure

Virtualization of content

Workflow administration and versioning
Blogs
Let's imagine you would like to make your content search engine-friendly. You would need to choose a platform with SEO tools built in. You'll also need a great editor to develop and publish a variety of content, from custom-designed blog entries to landing pages with embedded resources.
You must be able to attach pictures, video, CTAs (Call to Action), and other items to the publishing interface and also rearrange them. You'll need to preview the page or the post before it goes live. 
A/B Testing
A/B test (often termed as a split test or bucket test) is a technique for examining two different versions of a website, page, or app to see which one works better for your startup's intended audience. 
It is a method of testing wherein a minimum of two variants of a page are shown to people randomly and statistical data is utilized to see which page yields the best results for a specific conversion objective. A/B testing is part of a larger ecology of website and conversion rate optimization. 
Web analytics, for instance, can assist you in identifying issues with your website's user experience.
#2: No-Code Platforms
One of the key advantages of low-code/no-code platforms is that they enable digital marketers to design applications without requiring sophisticated programming abilities. 
Developers can invest substantially less time in creating and maintaining the CMS now that marketers have more control over content management. Low-code platforms allow developers to focus on creating more software solutions that have a stronger impact on the startup. 
Bottom line?
Low-code/no-code development facilitates future digital transformation and adaptability.
#3: Flexibility
A flexible CMS will allow the user to create and modify content that is genuinely adaptable and optimized for diverse devices. It's important that you are able to produce and modify content whenever you want. Whether you're using a cellphone or a full-sized desktop, a flexible CMS platform will let you engage with it in the most effective way possible based on the display size and device inputs.
#4: Integrations
When it comes to digital marketing, a consistent user experience is critical. 
If your CMS and e-Commerce systems are not linked, the user experience might suffer. Integration of the CRM with your CMS platform will allow you to customize your business strategy and obtain excellent results based on it. Your conversions and sales might even explode if you present your potential customers with information, products, and deals that they genuinely need.
#5: Affordability
The Covid-19 pandemic has made corporate procedures even more digitized while stretching budgets around the world, signaling a need for CMS solutions to: 
Do much more with far less

Minimize overhead and overall project expenses by adopting open-source CMS frameworks independent of vendor lock-in

Stay competitive in terms of customer experience for both website administrators and end-users. 
Top Content Management Systems in 2021
Description: The no-code marketing platform to grow and scale your startup
Best for: Startup founders, marketers, entrepreneurs, and agencies
Pricing: 
Free: $0 per month (up to 1,000 all-time visitors)
Lite: $29 per month
Full: $49 per month
Full +: $99 per month
Evaluation of Key Criteria:
Landing Pages: Unlimited landing pages and tests

Website: Skip painful website redesigns and use pre-optimized templates and themes designed to help you get the most from your content.

Blog: You can edit in real-time and launch whenever you're ready. The platform also features mobile optimization, manages hosting, encrypts with SSL, provides dynamic

XML sitemaps

, and offers business support and rapid page loading.

A/B Testing: Compare and test different versions of your content against each other to increase conversion rates on web pages, landing pages, checkout pages, and blog content.
No-code platforms:

Put your marketing team in control of your digital presence with the world's fastest no-code content management system. 

Flexibility

: Use free mobile-responsive landing page templates and fully designed themes as standalone pages or together with each other to deliver an amazing user experience for customers.

Integrations

: A growing list of 24+ integrations that work beautifully with Unstack such as

Google Analytics

,

Facebook Pixels

,

Zapier

,

Stripe

, etc.
Pros: 
Speed

Ease-of-use

Value for money

Advanced analytics
Cons: Not intuitive. Slightly difficult to understand for some users. 
Description: The power of building beautiful, secure, mobile- and SEO‑friendly websites in a few simple steps
Best for: Anyone creating or requiring a modern web presence
Pricing: WordPress pricing starts at $4 per month. WordPress also offers a free trial. WordPress offers a free plan (3GB storage), as well as paid plans: 
Personal plan

: $4 per month (billed yearly)

Premium plan

: $8 per month (billed yearly) 

Business plan

: $25 per month (billed yearly)
Evaluation for Key Criteria:
Website: WordPress gives you everything you need to create your website today. Free hosting, your own domain, a world‑class support team, and so much more.

Blog: WordPress makes it easy for you to start your own blog.

Landing Page: Choose from a wide selection of responsive themes that look great everywhere. 

A/B Testing: A/B testing is quite easy with WordPress. Many of these tools are plug-ins or services that you can immediately install and use. You don't need any technical expertise to use most of them.
No-code Platform

:  Creating a WordPress site is largely a code-free process. However, any changes to a template's structure, design, or padding will necessitate coding.

Flexible

: WordPress combines simplicity for users and publishers with under-the-hood complexity for developers. This makes it flexible while still being easy-to-use.
Pros:
User-friendly CMS

Useful plugins

Responsive
Cons:
Vulnerability

Certain themes contain a lot of unnecessary generic code. This, along with third-party scripts, can decrease the speed of the site and cause slow load times. 
Description: ConvertFlow is the all-in-one platform for conversion. Create, personalize, and launch forms, pop-ups, surveys, and landing pages.
Best for: Online marketers and agencies wanting to run personalized conversion campaigns across their website, without touching code
Pricing:
Free

: $0 per month

Pro

: $29 per month

Business

: $230 per month
Evaluation for Key Criteria:
Landing page: Promote your marketing campaigns with landing pages and smart funnels.

Website: Increase conversions by personalizing your website for everyone.

A/B testing: With ConvertFlow, you can easily create multiple new variants of your landing pages and CTAs to tweak and split-test against each other.
No-code platforms:

ConvertFlow is an all-in-one converting platform. No coding is required to create, personalized customizable content, and launch forms, pop-ups, surveys, and landing pages.

Flexibility:

Promote your next campaign faster with diverse ConvertFlow templates.

Integrations:

Trigger automations, send lead data, and update contacts in your favorite tools. Plus, personalize your website's

CTAs

and pages using contact data from over 1,000 apps.
Pros:
Easy to launch and monitor campaigns

Ability to re-target CTAs
Cons: Drag-and-drop for building campaigns is not as easy as it sounds.
Description: Landingfolio claims to feature the best landing page inspiration, templates, resources and examples on the web.
Best for: B2B SaaS startups
Pricing: 
Quarterly: $25 (Billed per quarter)

Lifetime: $99 (Billed once)

Yearly: $75 (Billed per year)
Evaluation of key criteria:
Landing Page: Landingfolio features the best landing page designs on the web. 

Website: Curated from the web to ensure the best quality for your next design project
No-code platform:

Yes

Flexibility

: Landingfolio brings you affordable, easy-to-use design elements and resources specifically designed and optimized for getting a maximum conversion rate.

Integrations

: Get inspired from a growing list of Integrations components, curated to only give you the best examples
Pros:
Ease of use

Components section together with the optimization tips are extremely handy.
Cons: No major cons
Description: Create custom landing pages with Unbounce — no coding required.
Best for: Unbounce is the landing page builder of choice for SaaS, eCommerce and agencies.
Pricing:
Launch: $80 per month

Optimize: $120 per month

Accelerate: $200 per month

Scale: $300 per month
Evaluation of key criteria: 
Landing Pages: Convert more traffic, more often with landing pages

Website: Get more leads, sales, and customers with Unbounce

A/B testing: Test and improve your landing pages
Flexibility:

Choose From Over 100 high-converting landing page templates

No-code platform:

Unbounce is a drag-and-drop builder that lets you create and publish your own landing pages, without needing a developer to code. 
Pros:
Quickly build and publish landing pages

Quickly create variants for testing

Excellent templates and third-party sources like

ThemeForest

for more templates

Highly customizable
Cons: 
Form builder lacks some key features

Can't add custom classes to buttons 
We can help!
At AbstractOps, we help early-stage founders streamline and automate regulatory and legal ops, HR, and finance so you can focus on what matters most — your business.
If you're looking for help with choosing a suitable Content Management System for your startup's website, we have got your back. Sign up to get started.
Like our content?
Subscribe to our blog to stay updated on new posts. Our blog covers advice, inspiration, and practical guides for early-stage founders to navigate through their start-up journeys.  
Note: Our content is for general information purposes only. AbstractOps does not provide legal, accounting, or certified expert advice. Consult a lawyer, CPA, or other professional for such services.