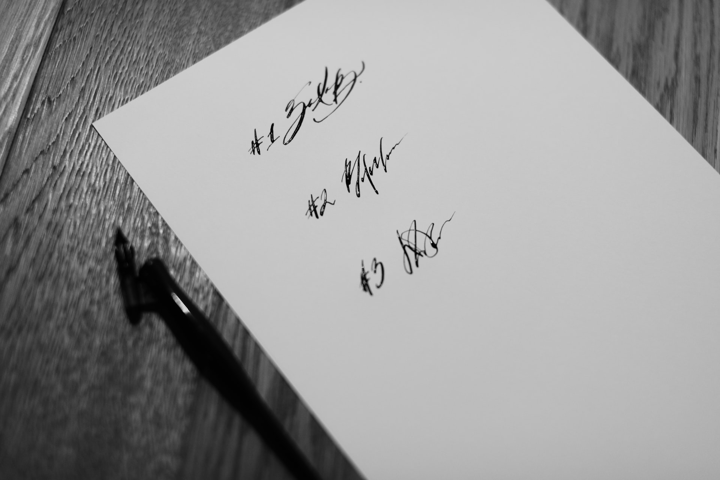 Photo credits: Unsplash
Key Takeaways
signNow is more cost-effective with its flexible pricing tiers that do not compromise on the features they provide

Being flexible, signNow is an effective tool for scaling 

Adobe Sign is known for its enterprise-grade practices and global compliance measures.
Adobe Sign and signNow
Adobe Sign is a secure, legal electronic signature platform that allows startups to send, sign, and manage documents. It prevents any interruptions to workflows by allowing seamless signing of documents, requesting signatures, and all of the processes associated with digital documents. These include creating documents, effective team collaboration, and enhanced workflows.
signNow is an effective solution for the implementation of electronic signatures and allows users to sign, send, and manage documents, no matter which device they use. signNow offers a host of attractive features such as audit trail, customizable templates, and multi-party signing.
Adobe Sign vs signNow
Pricing
Adobe Sign
Two plans are available according to the business size:
Sign Small Business: $37.39 per license per month; $448.72 billed annually

Sign Business and Enterprise: Custom quotes are available.
signNow
Four plans are available at different prices:
Business: $8 per user per month, billed annually

Business Premium: $15 per user per month, billed annually

Enterprise: $30 per user per month, billed annually

airSlate Business Cloud: $50 per user per month (minimum 5 users), billed annually
Conclusion: signNow ranks better in terms of overall pricing. The basic paid plan with signNow (Business) offers more features than the Sign Small Business Plan with Adobe Sign. These features include basic fields, unlimited templates, and advanced threat protection. With Adobe Sign, bulk signing and customization are available at $37.39 per license per month, whereas signNow offers bulk sending, personalized branding, and much more with its Business Premium Plan that costs much less ($15 per user per month).
The Enterprise Plan with signNow costs $30 per user per month and this is less than the basic paid plan with Adobe Sign (Sign Small Business) and offers more features. The prices for Sign Business and Enterprise have not been disclosed, whereas the topmost signNow pricing tier, airSlate Business Cloud is priced at $50 per user per month (minimum 5 users). signNow offers flexible pricing tiers with a host of features with each tier, so startups can easily choose the plan that is best for them. Features are evenly spaced out in all signNow plans, but this is not the case with  Adobe Sign as it offers two pricing tiers only and users may not find all features they need in one plan strictly.
Integration
Adobe Sign: Microsoft SharePoint, Dynamics, Office 365, Salesforce, Workday, Nintex, ServiceNow, Icertis, Apttus, Box, Dropbox, Google Drive, Notarize, SAP Ariba, Veeva, Zoho CRM, Oracle NetSuite, SugarCRM, CRMDialer, Workbooks.com, Microsoft OneDrive, and 4Point.
signNow: Microsoft Teams, Microsoft 365, Microsoft Dynamics 365, Salesforce, NetSuite, Egnyte, AWS, Oracle, Google Workspace, Google Drive, Procore, Box, Dropbox, Plumsail Documents, Workplace, Word, Zapier, PaperWise, WebMerge, Jitterbit, 1Password, Android, eSignPay, ServiceNow, Grooper, Gmail, Autodesk BIM 360, SharePoint, Salesforce CPQ, Braintree, Chargify, Activecampaign, Optix, MailChimp, Google Sheets, Magento, Highrise, Pipedrive, Zoho CRM, Slack, Google Docs, Xero, HubSpot, WordPress, Help Scout, Agiloft, Agilewords, Amelio, Amitree, Anaplan, API Nation, AventX, and Concord.
Conclusion: While both platforms offer a large number of integrations, signNow ranks higher in terms of the maximum number of app integrations and automatic export to cloud storage services. signNow is more cost-effective with respect to the integrations it provides. Adobe Sign provides maximum integrations with its higher pricing tiers that are not suitable for startups or small businesses. 
Scalability
Adobe Sign: Adobe Sign offers two pricing tiers, namely Sign Small Business and Sign Business and Enterprise. Users get access to features according to their business size and growth stage.
signNow: signNow offers four pricing tiers that offer evenly spaced out features in accordance with the needs of growing businesses, not necessarily growth stages. 
Conclusion: signNow ranks higher in terms of scalability with its overall lower prices and unlimited signature requests, regardless of the pricing tier. signNow users can upgrade to advanced plans when they need more features, not necessarily when they need more volume in terms of the number of signature requests. This proves signNow has added value as users can pay for features they actually use by choosing plans offering more features. Scaling with signNow is sustainable as it will not exhaust the limited financial resources of a startup.
Features
Adobe Sign
Features offered by Adobe Sign:
Easy processing of electronic signatures

Real-time notifications and reminders for tracking every document that you send for signing

Accessibility on your mobile

Efficient automation of recordkeeping

Audit trail

Pre-existing templates

Signable webforms

Mega Sign for bulk sending

Processing of online payments in a single transaction

Identity authentication and industry compliance

Seamless workflows

Powerful integrations
signNow
Features offered by signNow:
Provision to drag and drop signature fields 

Accessibility on your mobile

Multiple signers

Bulk invites

Signing link for each recipient 

Recipients are allowed to forward the document to others for signing

Creation of team documents

Using frequently used documents to create templates

Shared document folders

Creating teams for sharing and signing documents

Provision to add an admin for respective teams

Creating templates that can be shared with team members

Adding checkbox fields to your documents

Adding smart fields to generate fillable forms out of your templates

Adding radio buttons to a document

Powerful integrations

HIPAA compliance

Converting your iPad or iPhone into a kiosk for collecting in-person signatures

Compatibility with Android

Advanced authentication options

Account management by creating a Super Admin position that gives you complete access to documents and users within your org

Advanced e-signature tools such as adding multiple signers, deleting roles, and replacing signers

Automation of workflows

Wet ink signatures

Custom logos
Conclusion: While both platforms offer several attractive and useful features, signNow ranks higher in terms of the features provided. It offers several extensions to various basic features which further the process of managing a business digitally. For example, under team collaboration, signNow offers provisions to not just create teams but also manage teams efficiently by adding a team admin and creating templates that can be shared with your team for a seamless workflow. signNow features categories in accordance with the development of all key features which do not limit the users' implementation of the solution across the org. The features of Adobe Sign correlate to the business size and growth stage. signNow offers the manifold features and their helpful augmentations at a price lower than that offered by Adobe Sign.
Security
Adobe Sign: Throttling transactions, ISO 27001, SOC 2 Type II, and PCI DSS, HIPAA, GLBA, and FDA 21 CFR Part 11 compliance, AWS and EU1, EU2 hosting. Other details regarding security measures can be accessed by visiting the Adobe Sign Trust Center.
signNow: GDPR, 21 CFR Part 11, CCPA, HIPAA, ESIGN, and UETA compliance, and PCI DSS and SOC 2 Type II certification, along with a 256-bit data encryption algorithm for data at rest and transfer, and two-factor signer authentication.
Conclusion: Adobe Sign has more global compliance certificates but it does not specify what security measures are in place to protect your data directly. Instead, users must visit the Adobe Sign Trust Center to learn more. signNow the security measures incorporated to protect user data and these measures prove to be sufficient for startups. signNow offers measures such as dual-factor authentication, phone authentication, and password protection for security. signNow provides advanced threat protection with all its paid plans, and signer authentication and compliance measures are available for a lesser cost when compared to Adobe Sign. 
Why Adobe Sign?
Benefits of Adobe Sign:
It provides a very efficient FAQ section, so users can get all answers they need very quickly. For example, on typing

how to sign a document using Adobe Sign

, the search results reveal the simple process of signing a document in clear detail and this ease of use is characteristic of Adobe Sign.

Adobe Fill and Sign makes the process of digital signature even faster. Users can click a picture of a paper form and easily fill it on their phones, then they can e-sign and send. This process does not require faxes or printing. The

Adobe Fill and Sign versus Adobe Sign

comparison tells us that the former comes with a provision in Acrobat for inserting e-signatures which cannot be used for legally binding options. Adobe Sign, on the other hand, provides electronic signatures that are legally binding.

Industry-standard and global compliance

Minimal or no delay that is typically characteristic of signatures on paper

Users can sign documents on the go, regardless of their location or device

Solutions are available for the growth stages of startups
Why signNow?
Benefits of signNow:
Very cost-effective and flexible

Easy to use in terms of team collaboration, electronic signatures, and online business management

Stands out for efficient team collaboration

An overall comprehensive approach to dealing with electronic signatures

Users get status reports as signNow shows them completed versus incomplete documents

A scalable solution that is ideal for startups and small businesses

The airSlate Business Cloud is also priced lower than what other alternatives at the equivalent level  have to offer

Startups have the option to upgrade when they really need more features
Bottom line
signNow emerges as the clear winner in its comparison with Adobe Sign. This is because its prices are very reasonable and do not exhaust the limited resources of startups and small businesses. Being cost-effective, it does not compromise on the features it provides. Adobe Sign is an effective solution for e-signature management and is known for its enterprise-grade abilities and standard compliance reports. Adobe Sign was launched into the marketplace much earlier as compared to signNow and being so, it has come a long way in adapting to growing market needs. signNow, being a fairly new entrant, has been specifically designed for the needs of today, but it stands unrivaled in providing flexible pricing tiers and a multitude of key features with each tier.
Learn more with us
Access our Knowledge Base for Startups.
We can help!
At AbstractOps, we help early-stage founders streamline and automate regulatory and legal ops, HR, and finance so you can focus on what matters most — your business.
We can help you decide whether to use Adobe Sign or signNow for your startup! Learn more.
Like our content?
Subscribe to our blog to stay updated on new posts. Our blog covers advice, inspiration, and practical guides for early-stage founders to navigate through their start-up journeys.   
Note: Our content is for general information purposes only. AbstractOps does not provide legal, accounting, or certified expert advice. Consult a lawyer, CPA, or other professional for such services.
---