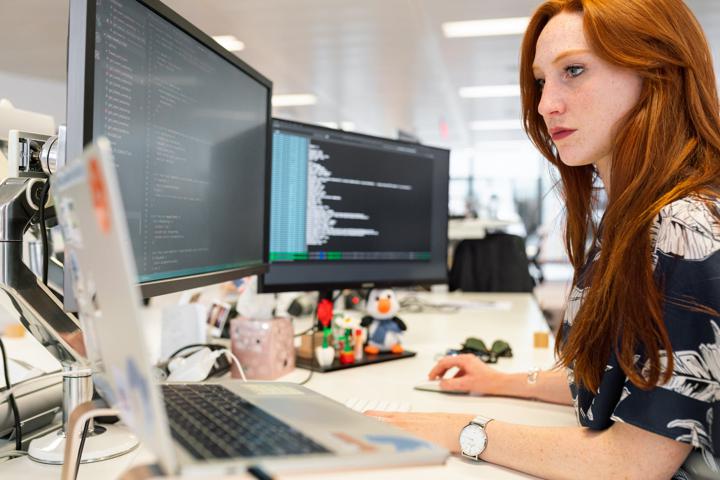 Image credit: Pexels
Why do SaaS companies need accounting software?
Large and small businesses alike have discovered the hard way that Excel is often inadequate for their accounting needs. Take JPMorgan Chase's $2 billion loss, which was mostly caused by manual inaccuracies in Excel spreadsheets.
SaaS startups, especially, have accounting and budgeting requirements that are difficult to meet with standard accounting software. Many subscription-model SaaS firms, for example, rely on measuring Monthly Recurring Revenue (MRR). Calculating such metrics manually in an application like Excel is also quite tough.
Some of these applications (like measurement of MRR, among other SaaS-specific accounting requirements) are quite common throughout all enterprise-level software available today. Others are more difficult to come across, which is why we've narrowed it down to only the top 10 accounting tools that can assist SaaS startups with their accounting and financial reporting requirements.
What should you look for when choosing vendors in this space?
Accounting software for Software-as-a-Service (SaaS) startups should provide the following features:
Scalability
Because most SaaS startups are growth-oriented, they'll require accounting software that can smoothly scale with the startup as it grows.
Automation
SaaS is a rapidly expanding sector that requires automation. No one really is interested in spending all of their energy on accounting, so founders need a system that's as cutting-edge as the service they offer. Automation lets founders worry less about their bookkeeping and more about the business.
Multi-business Support
SaaS is a broad term that refers to a variety of business models. The application you choose must propose a solution that takes this into consideration.
Top 10 Accounting Software for SaaS Companies
Description: QuickBooks Online is a small business accounting software and application that lets founders operate their startups from anywhere at any time.
Best for: Small to medium-sized businesses
Cost: There are 4 tiers of pricing:
Simple Start - $12.50/mo

Essentials - $25/mo

Plus - $40/mo

Advanced - $90/mo
Evaluation of Key Criteria:
Scalability: If you're planning to scale your business, Quickbooks is the perfect pick for you.

Automation: QuickBooks offers a number of ways to automate and manage your

accounts receivable

, including setting up recurring invoices and overdue payment reminders.

Multi-Business Support: Yes, you may use the same QuickBooks Online account to run as many businesses as you like. Each startup you launch will require a separate subscription, but you may log in with the same credentials. This allows you to switch between startups fast, allowing you to handle things more effectively.
Pros:
Handy automation features

Detailed

payroll

features help with management
Cons:
Inability to revert to a previous version

Expensive to maintain and add features
Description: FreshBooks makes it easy to know exactly how your startup is performing with its straightforward dashboard and reports.
Best for: FreshBooks is cloud-based accounting designed exclusively for the self-employed and their teams. 
Pricing: There are 4 tiers of pricing: 
Lite (5 Billable Clients): $6/mo

Plus (50 Billable Clients): $10/mo

Premium (Unlimited Billable Clients): $20/mo

Select (Unlimited Billable Clients and Specialized Features): Custom Pricing
Evaluation of Key Criteria:
Scalability: Freshbooks scales in tandem with your startup.

Automation: Yes, Freshbooks is completely automated, from creating an invoice in no time (with ready-to-go invoice templates and fields that are pre-populated) to sending automatic late payment reminders, so that you don't have to worry about following up all the time.

Multi-Business Support: You can set up as many startups as you need, as well as be invited to as many other businesses run by other FreshBooks users.
Pros:
Excellent invoice-to-payment functionality

Detailed time tracking of work and payments
Cons:
Bugs in FreshBooks' email click-throughs and automated expenses

Its metrics,

goal-setting

, and reporting features can be better.
Description: It's simple to keep track of your bills and invoice your clients using Xero. Get a clear picture of what bills are due for payment and which invoices are outstanding or paid, making it easier to comprehend and manage your cash flow.
Best for: All small and medium-sized businesses and accounting and bookkeeping practices
Pricing: There are 3 tiers of pricing:
Early: $11/mo

Growing: $32/mo

Established: $62/mo
Evaluation of Key Criteria: 
Scalability:

All of Xero's plans have scalability features. You may add an infinite number of team members, but the more than 700 connections with other applications available through their industry-leading

API

is the main reason why it stands out from other accounting solutions.

Automation: Yes, Xero offers a wide range of online payment tools so that your customers can easily pay the Xero invoices.

Multi-Business Support: You can separate one Xero organization into multiple divisions using tracking, and all your reports are combined. 
Pros: 
Integrates

payroll

well

It's very user-friendly and intuitive.
Cons:
Doesn't support Exchange Trade Products (ETPs)

No built-in "Debtor Chasing" function
Description: Stripe is a technology company that builds economic infrastructure for the internet. 
Best for: Any business that wants to accept payments online
Pricing: 
Stripe is a pay-as-you-go payment processing platform with flat-rate, transaction-based fees. Overall, you'll pay 2.9% plus 30 cents per transaction to accept card payments online and 2.7% plus 5 cents to accept in-person payments with Stripe. It does not charge monthly or annual fees. In general, the only costs you'll incur will be transaction fees, otherwise known as credit card processing fees.
Evaluation of Key Criteria: 
Scalability: Even if you don't know how to code, almost every tool Stripe offers can be scaled to your startup. Stripe can help you with anything -- from billing to corporate card payments to the capability to launch your own online marketplace.

Automation: Yes, Stripe is fully automated.

Multi-Business Support: If you have multiple projects or startups that operate under the same legal entity, you can use the same tax ID and business information across multiple accounts on Stripe. Make sure to provide suitable public business information to avoid customer confusion.
Pros:
The dashboard and reports are excellent.

Good customer support
Cons:
Recurring donations are tricky to set up.

Geo-restrictions on payment gateways
Description: Gusto is a modern, online people platform that helps small businesses take care of their teams. 
Best for: Businesses of all sizes 
Pricing: There are 4 tiers of pricing:
Core: $39/mo base price + $6/mo per person

Complete: $39/mo base price + $12/mo per person

Concierge: $149/mo base price + $12/mo per person

Select: Custom Pricing
Evaluation of Key Criteria:
Scalability: Gusto is a great

payroll

software option for startups and small businesses that

don't plan on scaling

at a rapid pace.

Automation: Yes, Gusto is completely automated.

Multi-Business Support: Gusto users can have more than one profile associated with a single email address — like employee accounts and administrator accounts — and can also have one email address associated with multiple companies.
Pros: 
Accurate filings and

tax

payments

Great time tracking that automatically syncs with payroll
Cons:
Could be expensive for many startups

No geo-tracking for time tracking
Description: Fondo helps startup founders protect and extend their runway. 
Best for: Early-stage startups
Pricing: Get an instant quote from Fondo's website based on your annual startup expenses.
Starting at $1650 per month
Evaluation of Key Criteria:
Scalability: Yes, Fondo can scale with early-stage startups with a fair level of competence.

Automation: Yes, Fondo integrates with the services your startup needs to run smoothly.

Multi-Business Support: It appears that Fondo can offer multi-business support. 
Pros and Cons: Not available
Description: Bill.com streamlines the administration of accounts payable and receivable to improve financial process efficiency. Artificial intelligence (AI) and machine learning are used by Bill.com to decrease data input and human errors.
Best for: Bill.com works for organizations of all sizes, from small businesses to mid-sized companies. It also serves accounting professionals and firms through its Accountant Partner Program.
Pricing:
Essentials: $39 user/month

Team: $49 user/month

Corporate: $69 user/month

Enterprise: Custom Pricing
Evaluation of Key Criteria:
Scalability: Yes, almost all features of Bill.com support scalability.

Automation: Yes, Bill.com automates your accounts receivable process by digitizing the way your users go about paying you.

Multi-Business Support: If you already have a Bill.com login ID, you can easily add additional startups to access the platform with the same login information.
Pros: 
E-payments: easy to use; the

vendor

submits their direct deposit info directly.

QuickBooks Online: works really well with

QuickBooks

.
Cons:
Unclear instructions on how to accept payments

Limited on integrations
Description: Makes startups more productive, profitable, and powerful with better data and insights. Dext Prepare's accounting software gives you all the tools you need to capture, upload, and track your finances.
Best for: Entrepreneurs and SMEs
Pricing:
Business Plus: $20/mo (billed annually)

Premium: $40/mo (billed annually)

Enterprise: $60/mo (billed annually)
Evaluation of Key Criteria:
Scalability: Yes

Automation: Yes, all their processes are fully automated

Multi-Business Support: Yes, Dext supports multiple businesses under the same login information.
Pros: 
Ease of use

Wholesale pricing
Cons:
Inability to publish line items to the inventory of your accounting software

Does not automatically process uploaded

bank

statements
Description: Harvest is modern time tracking software –- for less effort and improved profitability.
Best for: For businesses of all sizes
Pricing:
Free: 1 Seat/2 Projects ($0 forever)

Pro: Unlimited Seats/Unlimited Projects ($12 per seat per month)
Evaluation of Key Criteria: 
Scalability: Yes

Automation: Yes, Harvest is fully automated and integrated with dozens of tools, including

Asana

,

Basecamp

,

Jira

,

PayPal

, QuickBooks,

Trello

, and Xero.

Multi-Business Support: Available
Pros:
Harvest's customer support does a commendable job.

The ability to track hours for projects or tasks is extremely helpful for those non-total-project invoices.
Cons: 
Notifications can't be configured for a project

The time-tracking app should be simple for the multitude of non-admin users.
Description: Zoho Books is online accounting software that manages your finances, keeps you tax compliant, automates business workflows, and helps you work collectively across departments.
Best for: Freelancers, medium-sized and small-sized businesses
Pricing: Start with the 14-day free trial and, later, subscribe to a plan that fits your startup's needs. Zoho Books is available in 4 plans:
Free: $0, for businesses with a turnover of <50K USD per annum 

Standard: $15 per organization, per month, billed annually

Professional: $40 per organization, per month, billed annually

Premium: $60 per organization, per month, billed annually
Evaluation of Key Criteria: 
Scalability: Because of its prominence as a worldwide industry standard, Zoho unquestionably excels in terms of scalability.

Automation: Yes, Zoho Books offers automation. It is especially competent at automating business workflows.

Multi-business Support: Zoho Books allows you to launch multiple startups under a single account. 
Pros: 
Cons:
Not among the most reliable bookkeeping systems for an

IRS

audit

Complexity in advanced custom reporting
Learn more with us
We can help!
At AbstractOps, we help early-stage founders streamline and automate regulatory and legal ops, HR, and finance so you can focus on what matters most — your business.
If you're looking for help with accounting software for SaaS companies, we have got your back! Learn more.
Like our content?
Subscribe to our blog to stay updated on new posts. Our blog covers advice, inspiration, and practical guides for early-stage founders to navigate through their start-up journeys.  
Note: Our content is for general information purposes only. AbstractOps does not provide legal, accounting, or certified expert advice. Consult a lawyer, CPA, or other professional for such services.